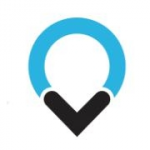 Partner Success Principal
As Partner Success Principal, you are the face of Via to our partners and the voice of our partners within our organization. In this dynamic and multi-faceted role, you are responsible for building genuine and durable customer relationships and for converting those relationships into opportunities for long-term revenue growth. You will serve as our partners' trusted advisor, providing strategic guidance on operational, go-to-market, and product-related issues. Simultaneously, you will be an internal advocate for partners within Via, championing new products and capabilities to facilitate the expansion of each partner's service size and scope. Data-driven and operationally savvy, Partner Success Principals are motivated above all by opportunities to build, maintain, and expand customer relationships, relentlessly seeking to leverage operational success into long-term partner retention and revenue growth.
We are currently looking for an individual with a native level of Russian. This role can be base in London, Paris, Amsterdam or Berlin.
What You'll Do:
Develop a vision and strategy for each partner you manage by assessing each partner's strengths and weaknesses, and assist partners in setting and achieving ambitious goals.
Build deep and trusting long-term partner relationships: identify partner pain points as well as opportunities for service growth and revenue generation.
Become an expert on the Via platform: leveraging deep product knowledge, innovatively resolve partners' issues and identify opportunities for future product development.
Analyze daily, weekly, and long-term service performance data, providing partners with actionable recommendations to improve their service's quality, efficiency, and growth.
Leverage Via's deep and cross-functional team of experts in service optimization, algorithms, product, pricing, marketing, and rider and driver growth to produce data-rich analyses of each partner's service and action-oriented recommendations for improvement.
Negotiate and sign contract renewals and service expansions to increase year-on-year revenue from each partnership.
Who You Are:
6+ years of relevant work experience, including several years' experience directly advising and persuading, an negotiating with customers at all levels of seniority
Demonstrated record of building and fostering durable business relationships; you remain calm and collected when facing crisis or criticism, and celebrate customers' successes with them
Quantitatively-inclined and data savvy: you may not be a Tableau expert, but you enjoy drawing quick, insightful conclusions from complex data sets, asking critical questions, and synthesizing raw numbers into simple, actionable recommendations
Enjoy travel, embrace change, and are excited by the dynamic and mobile nature of this position
Have a Bachelor's Degree and a record of exceptional academic achievement
Fluency in English and Russian
What Catches Our Eye:
Fluency or strong proficiency in additional languages
MBA or advanced degree