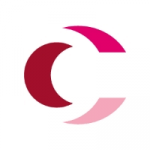 Partnership Support Executive – Europe
We use our expertise and products to craft customer experiences which enable some of the world's best known brands to acquire, engage and retain the most demanding and choice-rich customers. In particular, our unique expertise and insight into high earning, frequent travellers allows us to create products and solutions for our clients that inspire greater customer engagement to drive more profitable relationships, enrich their travel experiences, protect what matters and assist in in times of need.
While specialising in Financial Services, Travel and Retail, we also support clients in multiple sectors. We have worked with over 90 airlines, 20 hotel groups and more than 600 financial institutions and banks, with clients including Accor Hotels, Air France KLM, American Express, British Airways, Cathay Pacific, Diners Club, Mandarin Oriental, Mastercard, Radisson Hotel Group, Sephora and Visa.
We take our 30 years' experience working with these kinds of household names in over 170 countries, and help our clients to deliver the smarter experiences it takes to differentiate their propositions, and help them win deeper devotion with their customers.
Collinson is a privately-owned entrepreneurial business with 1,800 passionate people working in 17 locations worldwide. Our solutions include Priority Pass, the world's best known airport experiences programme, while we are also the trusted partner behind many of the leading financial services, airline and hotel brand's reward programmes and loyalty initiatives.
Purpose of the job
In this support role at Collinson you will be integral to
supporting the delivery of successful commercial partnerships across the airport ecosystem within the CIS region
strengthening and leveraging current relationships through proactive account management
expanding new business opportunities that are attractive and highly relevant to our global clients, partners and end customers through solutions like Priority Pass, the world's best known airport experiences programme.
This role requires the skills to negotiate expertly against strategic and financial goals and to build our tier 3 centralised partnerships, in a demanding and competitive environment with a variety of lounge and experience operators including airports, airlines, F&B merchants and ground handlers.
You should demonstrate evidence of a highly analytical and contractual background preferably with travel related sector experience and proven interest and passion for partnerships. The role requires strong organisational and administrational ability being able to prioritise workloads and act at pace. Focus will be around relationship, contractual and Salesforce management delivering across your own partner accounts as well as supporting those across the wider European team.
Working to support the Partnership Managers and Head of Europe, your role will require you to work closely with the Commercial, Procurement, Finance, Product, Operations, Data Insights, Technical Delivery and Marketing teams to ensure the business meets the strategic goal of increasing the size and value of our airport experience ecosystem driving a loyal client and consumer base.
Key Responsibilities
Partnership Management – Lead the sourcing, recruitment and onboarding of new Centralised (Tier 3) partners along with the ongoing management of existing ones, using Salesforce for end-to-end CRM management.
New Business – source, prospect, negotiate and win new relevant commercial partnerships to broaden the scope, size and value of our airport experiences network
Contract Management – ensure preferential contractual terms are in place with Centralised (Tier 3) partners and manage commercial negotiations around them. Also support the processing of contracts negotiated by the Partnership Managers.
Strategic Partner Support – Provide full support on Strategic (Tier 1) and Core (Tier 2) partners as required. This will encompass all elements of partner & contract management.
Content Management Support – manage Partners to ensure the integrity and accuracy of partnership content available to Content Management and Marketing teams.
Support Analysis and Reporting – collate and support the delivery of regular MI reports.
Marketing Support – collaborate with Marketing to support the plan and enable Partners to have the best exposure through different channels.
Team Support – Provide support & assistance to the Partnership Manager as necessary with tasks as mentioned in this JD and beyond.
Administration – supporting the broader EMEA Partnerships team with general administration tasks, including but not limited to Competitor Analysis, Travel and Expense management as required.
Knowledge, skills and experience required
Strong commercial acumen and negotiating skills
Russian language essential (written & spoken)
Essential highly numerate with sound analytical skills
Good internal and external relationship builder
Relevant sector and contracting experience desirable – across relevant industries to include but not limited to Airline, Hotel, Financial Services, Loyalty, Airports & Ground Handling
Good communicator and able to work across departments with different levels of seniority.
Skilled in producing new ideas, approaches and insights
Good organisational skills
Sound MS Office skills (primarily Outlook, Excel, Word and P/Point)
Good understanding of Salesforce for prospect management
Positive, team focussed attitude with the ability to pro-actively prioritise workload
Ability to enthusiastically deal with a sometimes high pressured, fast paced environment
Keen eye for detail
Understanding of requirements for delivering successful marketing communication plans
Inherent desire to keep up to date with competitor information and market trends
Willingness to learn and develop in areas deemed necessary for the role as well as from a personal development perspective
Person Specification
This person will be proactive and diligent with a positive collaborative attitude. A natural self-starter with ambition, lots of enthusiasm and a personality to match to work in a demanding and competitive environment. Confident and strong team player with good analytical and persuasive communication skills with the ability to prioritise workload and switch between tasks.
What can we offer you?
A great working environment and an opportunity to make a difference.
In addition, a competitive salary and pension scheme, and a range of benefits including:
Life Assurance Scheme
Personal Income Protection
Private Medical
Discounted gym membership
Wellness advice and support
Cycle to Work Scheme
Priority Pass Membership (Collinson Exclusive)
Travel Insurance (Collinson Exclusive)