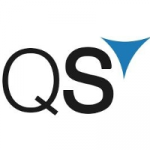 Policy & Research Intern
Tech Against Terrorism supports the global technology sector in responding to terrorist use of the internet whilst respecting human rights, with an explicit focus on supporting those smaller tech platforms with fewer resources to address the urgent threat of terrorist exploitation. We work closely with the United Nations, the Global Internet Forum to Counter Terrorism (GIFCT), dozens of smaller tech platforms, democratic governments, and civil society.
The Knowledge Sharing Platform (KSP) is a platform developed by Tech Against Terrorism to provide smaller tech companies with a collection of interactive tools and resources designed to support their operational and policy-oriented requirements with regard to developing and implementing an effective and human rights compliant counterterrorism response. To read more about our Knowledge Sharing Platform, please visit the blog post on it here. Tech Against Terrorism's Mentorship Programme sits at the core of Tech Against Terrorism's policy support work, helping tech companies in improving and future-proofing their policies. We also assist tech companies in developing the necessary processes and mechanisms to enforce their policies. Since 2018, Tech Against Terrorism has mentored 25 tech platforms to help them tackle terrorist use of their platforms whilst respecting human rights and freedom of speech. Our mentorship programme also supports tech platforms in strengthening transparency and accountability mechanisms around their content moderation.
About the role:
Tech Against Terrorism is looking for a Policy & Research Intern to support our core policy and knowledge sharing workstream for 6-month period. This role will give you an opportunity to get involved in a variety of topics such as technology, tech policy, terrorism, human rights, and digital rights. The role is well-suited for recent Master's degree students from programmes in Tech Policy, Cybersecurity, International Law, Counter Terrorism, Security, and International Politics or candidates with subject matter knowledge of tech policy and counterterrorism looking for early career experience.
Responsibilities include:
Analysing tech company policies and counterterrorism mechanisms in support of the TAT mentorship programme
Assisting on research and administrative workstreams for the Knowledge Sharing Platform
Providing research assistance for literature and landscape reviews with regard to terrorist use of the internet
Providing research and analysis assistance for online regulation, in line with our Online Regulation Series and Online Regulation Handbook
Providing research assistance on online counterterrorism policies
Supporting the organisation of (and background research for) webinars and podcast recordings
Producing written products for internal and external use, such as background briefs, newsletters, and weekly readers' digest
If you are interested in this job please apply now by submitting your CV, one-page cover letter, and a 500-word writing sample. The closing date for applications is on 4th October 2021
Requirements:
Excellent written and oral communication skills
Exceptional time management, organisational skills, and attention to detail
Strong research skills and ability to identify key pieces of information in large amounts of material
Ability to work independently with limited supervision
Demonstrated knowledge of terrorist and violent extremist use of the internet
Demonstrated knowledge and interest in technology, tech policy, and human rights
Demonstrated understanding of the policy debate around terrorist use of the internet and human rights
Passionate about counterterrorism and content moderation debates
Desirable
Strong understanding of the terrorist use of the internet threat landscape and counterterrorism frameworks
Ability to conduct research in a foreign language (Arabic, Russian, German, French)
Benefits:
£20,000 pro-rated over 6 months
Opportunity to work with the Tech Against Terrorism team on a range of projects involving countering terrorist use of the internet, tech policy, human rights, and the rule of law
Work closely with a variety of tech platforms on their policies and counterterrorism efforts
This involves learning more about content governance by tech platforms and tech policy more broadly
This also includes investigating emerging technologies and risk mitigation strategies
Opportunity to assist our open-source intelligence team and learn to identify and analyse terrorist content
This involves learning how to conduct open-source intelligence analysis and learn about terrorist actors' and groups use of the internet
Full access to Tech Against Terrorism's events, webinars, and resources
Work in an enthusiastic and motivated team
Participate in office socials
Enjoy Monday breakfast in the office!