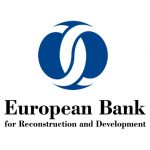 Principal, Counsel
EBRD's Office of the General Counsel (OGC) is at the core of EBRD's mandate to support the transition process to market economies in 38 economies ranging from Central and Eastern Europe and the Southern and Eastern Mediterranean to Central Asia. The Office of the General Counsel handles all legal aspects of the EBRD's lending and investment transactions, provides legal advice for institutional and administrative matters and supports EBRD's policy development in its region through its legal transition program.
The Office of the General Counsel is currently recruiting for a Counsel position within the Banking Operations group. The position will be based in London.
The successful candidate will be offered a three-year fixed-term contract.
Accountabilities & Responsibilities
As an international transactional lawyer, you will:
have principal responsibility for a number of EBRD's lending and equity transactions (i.e., secured and unsecured lending operations, private equity investments, etc.) throughout EBRD's countries of operations, advise on the structuring of such transactions, select and manage the engagement of external law firms, draft and negotiate transaction documents and assist in the implementation thereof;
contribute to the knowledge management activities of OGC; and
help carry out EBRD's policy mandate in the context of its lending and equity operations, e.g., with a view to ensuring compliance with EBRD's environmental standards and other policy requirements.
This job description is not limited to the responsibilities listed and the incumbent may be requested to perform other relevant duties as required by business needs.
Knowledge, Skills, Experience & Qualifications
Candidates are expected to:
have a law degree from a leading university; for candidates from civil law jurisdictions, a post graduate law degree (e.g., LLM) from a common law jurisdiction would be preferred;
be admitted to practice law in at least one jurisdiction, and preferably have professional experience in both civil and common law;
have at least six years of post-qualification practising experience gained at a top-rated law firm;
have relevant professional experience as a lawyer working on English law governed financing agreements in one or more of the following fields:

Cross-border banking transactions involving the taking of security, e.g., project financing, bank financing or concession financing;
Cross-border private equity investments; and/or
Cross-border corporate or capital markets transactions;

be particularly interested in emerging markets work; and
have an excellent command of the English language, including a demonstrated skill to draft and negotiate legal documents in English. Fluency in an additional language, in particular Russian, French, Turkish or Arabic, would be an asset.