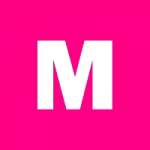 Programmatic Executive
We are the Mediacom Worldwide Programmatic team, servicing both centrally executed campaigns in multiple languages as well as coordinating and supporting strategic directions across markets. We work on a mix of blue chip clients for both direct and brand led initiatives including but not limited to: Shell, adidas & SonyPlaystation.
Our vision for programmatic is the integral role it plays in the media mix and the connectivity between medias both on and offline with programmatic acting as a key gateway. A role in our team therefore allows you to advance your skill set as a subject expert but also exposes you to a much wider media business offering diversified training and development opportunities for a long term career path.
We are looking for the new Executive to come and join the growing Programmatic team based in London.
The successful candidate will be able to develop their career with MediaCom as they will be enabled to continually improve and expand on their foundational programmatic skills, with growth opportunities both upwards and sideways. The candidate will also have the opportunity to work across a diverse client base and help to shape and inform client strategy.
The Role:
The ideal programmatic executive will:
Have a basic understanding of programmatic principles, how marketing campaigns work cross market, plus an advanced analytic aptitude.
Assist with the analysis of the programmatic campaigns.
Ability to be highly motivated, numerate and articulate, both when speaking to clients, writing documents and analysing results.
Learn from and support the Optimisers on campaigns across different programmatic technologies and formats (DSPs, DMPs, Display, Video, Native), covering a wide range of regions across the world.
Increase their knowledge base on the client's industry.
Skills, Behaviours and Experience Required
Team player & winning can-do attitude
Preferable: Previous experience handling clients/customers and programmatic /marketing
Demonstrate a good competency of using Microsoft Excel, Word and PowerPoint.
Be administratively competent
Strong attention to detail
Effective and efficient working style
Basic understanding of digital and digital media
Technical yet service industry suited with the potential to develop into client leadership and staff management roles
Advanced/ native language skills beneficial: either Dutch, Nordics, Arabic, Russian, Chinese
Excellent written & verbal English language skills/grammar; a strong communicaton
More About Working for MediaCom: People First, Better Results
In return, MediaCom will offer the candidate the opportunity to:
Be in a fantastic working environment – our work/life balance is important to us
Work on a well-established award winning account, and gain exposure working on multiple Ecommerce channels.
Build a career here – we are long-term focused and reward great performance
Training opportunities – we encourage continuous learning