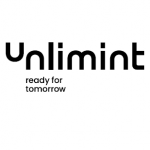 Public Relations Manager
Founded in 2009, Unlimint (formerly Cardpay) provides fast-growing innovative tech businesses with a convenient and simple business interface that enables payments to flow freely and invisibly. From London to Singapore and from San Francisco to Sao Paulo, we help local clients enter new markets, and global businesses to explore new industries and reach new milestones.
Following the highest banking industry standards, we are dissolving the borders that have previously limited international expansion. Our constantly evolving business interface – made by innovators for innovators – is designed to make the financial world of tomorrow closer to businesses here and now.
About the role:
Unlimint is looking for a Public Relations Manager who can drive WOW communications and collaborations with top world influencers & bloggers. We want our news to be vibrant and up-to-date, no boring press releases but original content that generates buzz.
We are a global company and have an audience from Europe to Asia, from LATAM to Africa. That's why we need our content to be appealing to the international community.
This position and reports to the CMO and will be part of the global Marketing team.
Main duties and responsibilities:
Build a strong brand presence for Unlimint in top FinTech media resources
Develop and maintain relationships with key media and industry influencers
Arrange speaking opportunities for Unlimint representatives at relevant events, interviews, TV shows, podcasts, blogs etc.
Help to prepare Unlimint spokespeople to ensure key messages are consistently conveyed
Make sure our big corporate news or product releases are highlighted in top media resources
Work with clients and partners' representatives for joint PR activities, projects
Monitor, understand and leverage industry news and trends to identify opportunities to insert Unlimint into the larger conversation
Provide PR support for external and internal events (trade shows, promo events, corporate events, etc.)
Integrate and maintain relationships across multiple internal teams including marketing, product, sales, business intelligence, analytics, etc. to ensure consistent communications strategies
Your experience and mindset:
Bachelor's degree in Public Relations/Communications or related field
At least 5 years of professional experience in communications, public relations, advertising or marketing
Proven track record developing and implementing successful PR and influencer campaigns both at local and global levels
Ability to translate technical/product information into compelling media content
Strategic thinking/visioning – you should be able to see and communicate the big picture in an inspiring way
Storytelling skills – you know how to tell a story and present information about our products smartly, we want to create content that people will love and want to share
Ability to build effective relations with a variety of key internal and external stakeholders
A collaborative work style
A tech-friendly person who is comfortable to talk and write about FinTech with progressive views
Native or Fluent English speaker
Knowledge of Russian is an asset
We offer:
Attractive monthly salary paid in line with experience;
Vacation, sick, and paid holidays;
Full-time: 5/2 (Saturday and Sunday days off);
Modern workplace in our office or remote work;
A team of top international professionals to learn from;
Multicultural working environment.