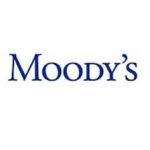 Q3 2022 – Associate Analyst 3 – Corporate Finance Group
The Associate Analyst 3 (AA3) will conduct comprehensive analysis on an assigned portfolio of ratings/credits. The AA3 will perform holistic evaluations of credit risk by integrating credit inputs prepared by others, including Financial Data Analysts (FDAs), RRS Associates and external parties. In conducting credit analysis for their assigned portfolios, transactions or credit reviews, AA3s will actively participate in rating committee discussions and interact with issuers and other market participants, in collaboration with Lead Analysts.
As an Associate Analyst 3 you will:
Join Moody's Corporate Finance ratings lines of business (LOB)
Receive analytical and professional onboarding plus on-going training, with a potential to selective cross-training in different asset classes or sectors.
Support senior lead analysts with financial modeling and preparation of rating committees, publications such as press releases, credit opinions, research and investor outreach materials.
Interact with bond issuers and arrangers and present your analysis in credit committees
Work on global or cross LOB projects, as opportunities arise.
Be mentored by senior lead analysts to further develop your analytical skills.
A dedicated Associate Analysts team manager (AATM) will support and track progress on your career development goals, by providing timely coaching and career guidance.
Key Responsibilities
Portfolio Management
Performs day-to-day credit analysis related to ratings, research, presentations, and investor outreach. Examples of analytical work produced include:

Reviewing financial spreadsheets and charts prepared by others, analyzing data and financial statements, building and updating financial forecasts, and writing analytical commentary in accordance with Moody's methodologies.
Assisting with proprietary models and new financial projections as applicable, identifying trends in data, and applying analytical skills and judgment to form well-reasoned credit conclusions.
Reviewing transaction documents and building knowledge of cash flow and loss allocation rules (if applicable to LOB).

Prepares first draft of rating committee memos
Interprets and analyzes financial data and other credit inputs provided by others e.g. FDAs and RRS Associates.
Monitors credit quality and issuer and/or portfolio trends by following market developments, analyzing issuer reporting, and engaging with issuers directly for follow-up clarification and information.
Attends rating committee meetings
Research & Investor Outreach
Prepares first draft of core research as applicable to the LOB e.g. credit opinions, issuer and sector comments, press releases, pre sale and new issue reports etc.
Attends investor briefings and issuer meetings as required;
Credit Administration
Performs analytical tasks related to portfolio reviews and other credit projects (e.g. liquidity scrubs).
Operates applicable ratings and research systems and utilizes software specific to the rating group. Identifies all issues with data for follow up with Lead Analyst.
Coaching & Guidance
Provides feedback to AATM on the quality and accuracy of work produced by FDA's, along with providing constructive and proactive feedback to collegues and FDAs.
Qualifications
An AA3 employee joining Moody.s will typically be a final year BSc and MSc student or a recent graduate with up to 3 years work experience
Accounting background with strong focus in financial analysis (e.g., through coursework, CFA or equivalent, or relevant work experience).
Good to advanced working knowledge of MS Excel, Word and PowerPoint.
Solid verbal, written communication and interpersonal skills
Ability to work effectively in a collaborative team environment
Strong organizational skills and attention to detail
Ability to adapt to a changing environment and prioritize tasks accordingly
Fluency in English is essential. Professional proficiency in the following languages is desired: French, German, Italian, Spanish or Russian.
Available to start working full time in Q3 2022