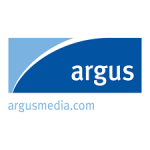 Reporter – Agriculture
We are looking for a highly analytical, driven and resourceful reporter/analyst to join our editorial team to cover agriculture markets, with a focus on grains, oilseeds and vegetable oil markets. The successful candidate will report on price movements, market news and underlying trends and will contribute to a fast-growing daily publication. The role is part of a global team, with daily collaboration expected with colleagues in China, Ukraine, France, Brazil and the US. It sits within the wider editorial group, comprising several hundred journalists globally.
This is an opportunity to forge your career covering the economically and politically influential soft commodities markets, which are going through exciting and challenging times after months of heightened volatility. You will develop and apply your skills across daily pricing and market coverage, news reporting, data analysis, features and other special content in this fast-paced environment with the highest standards of journalistic independence and integrity; and there are opportunities to travel and take part in industry conferences and contribute to webinars and podcasts. A key aspect of the role is building strong relationships with market participants, and strong interpersonal skills and determination to forge a strong network of contacts will be crucial for the successful candidate.
You will work closely with other reporters, senior reporters, editors and other teams at Argus. We will provide you with training and support for you to develop an in-depth knowledge of the markets. In-house training courses are regularly provided on technical skills as well as content-related courses, and new joiners are also provided with extensive training resources.
Key responsibilities
Monitor and assess fast-moving markets to produce daily price assessments and intelligence, market commentaries, news, analysis and reports
Establish strong relationships with key members of the industry and business leaders through meetings and daily communications to gain an in-depth understanding of your market
Proactively generate news leads and pitch stories, contribute copy to the relevant publication and the online news service, offer contributions to special content (blog posts, white papers, webinars, podcasts, etc.)
Collaborate with colleagues on the desk and in other teams to enhance and drive coverage
Attend meetings, conferences and industry events to build contacts, report on news and represent Argus in the industry
Build up your industry expertise and writing skills to provide readers with first-class market insights and analysis
Skills and Experience
An articulate graduate with a strong degree
Ability to develop, verify and write content to deadline essential
Interest/knowledge in agriculture is preferred
Excellent writing, grammar and numeracy skills (these will be tested as part of the interview process) and a drive to produce high-quality written content
Ability to use data to generate stories and analysis is preferred, while a willingness to learn is essential (including Excel proficiency or willingness to learn)
Outstanding phone manners and generally excellent communication skills with ability to network and build contacts with industry executives
Prior experience in reporting/consulting/analysis of agricultural markets useful but not essential
Strong co-ordination and time management skills with the ability to work well within a team, and a keen eye for detail
Additional languages (Russian, French or German) useful but not essential
Attributes
You are inquisitive and have a demonstrable interest in global business and politics
Self motivated, able to use initiative and equipped with a drive to continuously enhance coverage
A team-player, with an ability and desire to learn from and collaborate with colleagues in London and globally