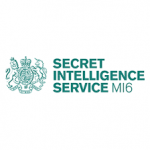 Russian Language Opportunities
What mark would you give your Russian? If you answered "пятерку", we want you to use your skills to protect the UK.
The Intelligence Agencies are offering you an exciting opportunity to put your Russian expertise to valuable use in one of our organisations.
THE ROLE
Your knowledge of Russian could open up a fascinating career in British intelligence. Join GCHQ, MI5 or MI6 and you'll play a key role in helping to keep the UK safe from external threats.
You'll use your language and analytical skills to provide intelligence insights that often have direct impact on UK government policy and decision-making. Your challenge is to seek out the important information from Russian language material and make that material accessible and understandable to others. You'll play an active role in directing projects and driving forward investigations, working right at the heart of intelligence. It's gripping work, which will draw on your judgement, people skills and linguistic and cultural expertise every step of the way.
While the role is challenging, our flexible working policy ensures a healthy work-life balance. Wherever possible, we accommodate reduced hours or job share options, balanced against business needs.
Have a listen to a Russian audio clip here. If you can understand most of what is said, we strongly encourage you to apply!
REQUIREMENTS
If you're excited about working with us and think you have some of what we're looking for but aren't sure if you're 100% there yet……rule yourself in and give it a go!
You will have learned Russian to a very high academic standard, equivalent to at least degree or C1 level. You'll certainly have a passion for the language and an ability to translate its nuances into clear, well-drafted English.
Your linguistic skills need to be complemented by a good knowledge of Russian culture, history, politics, ideology and economy. You also need to combine an analytical, enquiring mind with strong powers of judgement and good people skills.
TRAINING AND DEVELOPMENT
At the Intelligence Agencies, we're proud of our inclusive and supportive working environment that's designed to encourage open minds and attitudes. As organisations that value and nurture talent, we're committed to helping you fulfil your potential. But you're not expected to come to us with a wealth of knowledge, or skills, on day one. With comprehensive training and development opportunities, tailored to your personal needs and the requirements of your work, we'll enable you to flourish in your role and perform to the very best of your abilities.
We'll support you to enhance your linguistic skills further, for example, through ongoing language maintenance classes. You'll also receive training on non-language aspects of the job, including more technical skills.
In return, you'll receive a range of benefits (including a recognition payment to reward the advancement of language skills).
ABOUT US
There are openings for Russian specialists at all three of the UK's intelligence agencies. GCHQ uses its expertise in technology and cyber to collect foreign intelligence that linguists translate and analyse to protect the UK from terrorism, hackers, espionage and organised crime. MI5 is responsible for the domestic security of the UK and the work of our linguists helps to identify and counter threats to the UK from terrorism, espionage and cyber. MI6 gathers and reports foreign intelligence that helps protect the nation and its interests, and the expertise of our linguists is key to the success of our operations.