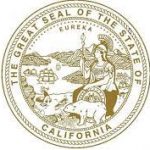 Russian Speaking Corporate Assistant
An excellent opportunity to join a fast-paced growing Corporate Service provider based in the heart of Central London.
This Corporate Assistant position requires a confident individual who has previously or is currently working in a similar role and environment. (Company formation & administration, accounting services)
Responsibilities involve maintaining in-depth knowledge of company products and services.
As a Corporate Assistant you will be required to handle clients enquiries and help resolve any account issues on a daily basis.
You will also be trained to help with processing clients identification documents to help with compliance under KYC and Due Diligence requirements.
Desired Skills and Experience
Work Experience
Minimum 3 years of experience in the corporate industry
Previous experience of working in a busy office environment is essential
Exposure to supervisory responsibilities preferred
Skills
Fluency in written/spoken English/Russian
A very good eye for detail with a systematic approach to work
Understanding of corporate governance
Understanding of compliance
Strong Communication Skill
Strong Time Management & Organizational Skills
Strong MSOffice skills, including email, Excel spreadsheets
Work with corporate documents
Key Responsibilities
Assist with the company formation (UK and Ireland)
Production, collation and circulation of associated documentation
Communicate competently with external counterparts both in English and Russian
Assist to ensure that corporate records are maintained accurately
Assist with statutory filings
Creation and maintenance of internal & external due diligence documents
Job Types: Full-time, Permanent
Pay: From £21,000.00 per year
Benefits:
Additional leave
Casual dress
Company pension
Sick pay
Schedule:
Language:
Work remotely: