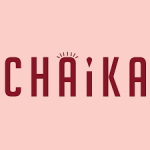 Russian-Speaking Events Intern
Chaika Events has an exciting opportunity for a motivated Russian-speaking individual to join our ambitious team as an Events Intern. In this role, you will work closely with our Event Managers and Founders in planning and delivery of a range of events for our private clients.
As the restrictions are getting lifted, we receive more requests for private celebrations and commercial events so we are looking for assistance on a wide range of projects.
Your duties and responsibilities will include:
Searching venues, negotiating hire terms
Preparing presentations and moodboards for clients
Working with suppliers
Ordering necessary equipment, décor, catering, etc.
Assisting with setup and derig
Required skills and competences:
Russian language: fluent
English language: fluent
Responsible;
Attentive to details;
Excellent planning skills;
Organised;
Good at time management;
Efficient;
Сan perform well under pressure;
Ready for a wide range of tasks.
A strong interest in event management and the desire to explore this industry are highly desired; previous events experience is beneficial.
We offer flexible working hours, but you should be ready to work over the weekends and in the evenings. We promise, working with us will be very rewarding and fun. You will learn and develop new skills and start to build your event management portfolio.
We offer a 1 month paid internship with training. In case of successful internship completion, we can offer you an event assistant position in our agency. We would give preference to the candidates who are available for an immediate start.
Job Types: Full-time, Part-time
Salary: From £20,000.00 per year
Additional pay:
Performance bonus
Yearly bonus
Benefits:
Company events
Flexible schedule
Work from home
Schedule:
COVID-19 considerations:
We are working from home where possible, follow safety measures at the events, ensure that sanitation stations are present at the events, etc.
Work remotely:
Temporarily due to COVID-19