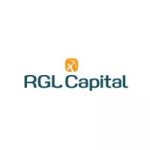 Russian-speaking Executive Assistant
RGL Capital LLP are looking for a part-time Russian-speaking Executive Assistant (London or Moscow based). Description below!
Duties:
To provide administrative and informational support to the CEO and company
To plan, arrange and coordinate calendar of the CEO
To assist in personal projects of the CEO and his family members (20% of the total tasks)
To coordinate incoming information, to search, process and analyze different data
To prepare/edit presentations and reports
To communicate with mass media and social networks
To translate texts (from Russian into English and vice versa)
To keep correspondence, including on behalf of the CEO (in Russian and English)
To communicate with customers/clients/partners
To arrange and administer meetings with clients
Requirements:
Experience as a Personal Assistant
Experience as a Business Assistant
Fluent English and Russian
Advanced PC user
Higher education
Terms:
Part-time work (10-15 hours per week), possibility to combine with work on another project. To be in touch 24/7 if necessary.
Remote work, ability to work from the office if necessary.
To apply send your CV and cover letter in English to support@rglcapital.com. Best of luck!