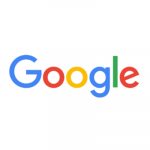 Sales Agency Lead, Google Customer Solutions (Ukrainian, Russian)
Minimum qualifications:
Bachelor's degree or equivalent practical experience.
Experience in sales delivery/client engagement and partner management.
Experience in people management.
Ability to speak and write in English and Ukrainian or Russian fluently.
Preferred qualifications:
Experience in working closely with and/or for ad agencies.
Experience with executive stakeholder mapping and influencing.
Knowledge of digital media, with a diverse cultural understanding.
Demonstrated data-driven decision-making skills.
About the job
With a rapidly growing array of sales teams, it's important to have knowledgeable, charismatic leaders to guide our client sales teams. As a Sales manager, you'll lead and coach high-performing account teams that use consultative sales skills to understand our advertisers' needs and deliver measurable solutions that grow their businesses. You will also work with the sales leadership team to set strategic objectives and run the day-to-day operations for the business. Sales managers willingly help their teams and roll up their sleeves to partner directly with clients to provide comprehensive service. You are an excellent communicator with a proven ability to train and motivate a large team, and you take an analytical approach to sales management.
As a Google Customer Solutions (GCS) Sales Agency Lead, you'll manage client relationships and lead the business engagement with agencies in the market. Your knowledge of how Google's solutions will solve various clients' business challenges will be key to success. You'll set the vision for how your team understands and transforms their customers and the business.
When our millions of advertisers and publishers are happy, so are we! Our Google Customer Solutions (GCS) team of entrepreneurial, enthusiastic and client-focused members are the "human face" of Google, helping entrepreneurs both individually and broadly build their online presence and grow their businesses. We are dedicated to growing the unique needs of advertising companies. Our teams of strategists, analysts, advisers and support specialists collaborate closely to spot and analyze customer needs and trends. In collaboration, we create and implement business plans broadly for all types of businesses.
Responsibilities
Lead and grow GCS sales team members, ensuring both Googler and customer growth objectives are met.
Deliver core goals including business growth, productivity, and production adoption.
Strengthen customer relationships through excellent sales training, regular engagement in customer meetings, and active participation in speaking engagements.
Identify and activate opportunities for long-term health of business, including collaboration with global and cross-functional teams.