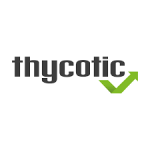 Sales Development Representative
Thycotic and Centrify, both leaders in privileged access management, are now merging to create the most extensive platform in the identity security market, bringing together complementary product capabilities, best-in-class technology, and unmatched expertise to better enable, and protect the modern, hybrid enterprise. ThycoticCentrify will benefit from a shared commitment to innovation, strengthening of clients' cyber defense, and to assemble leading cybersecurity talent.Privileged access management, one of the fastest-growing areas in cybersecurity today, is expected to double from $2.2B to $5.4B by 2025 according to KuppingerCole. Organizations struggle to keep up with the complexity of protecting the ever-growing number of privileged accounts created by the business requirements to move more infrastructure and services into the cloud. This cloud-centric business transformation has created more opportunities for cyber-attackers and driven a greater need for better control and compliance around these types of accounts. Backed by the financial strength of TPG Capital, the combined company brings together complementary product capabilities, best-in-class technology, and unmatched expertise to better enable and protect the modern, hybrid enterprise in an environment defined by ever-increasing, identity-based cyber-attacks.
Position Summary
The Thycotic Centrify Sales Development Representative (SDR) is responsible for generating, developing, and managing initial business relationships within a defined geographical territory through outbound prospecting calls, inbound leads, and email marketing programs.The Thycotic Centrify Business Development Representatives primary goal is to set meetings with decision makers in mid-market and enterprise companies assisting to get our award-winning product suite into the hands of IT Admins across the identified region!Based in our London office, this position requires a motivated self-starter with a passion for sales. This role will report to the Sales Development Director.Every day we look for new ways to drive innovation in every facet of our business and expect each member of the team to take personal ownership over their work, forming a unique opportunity to, grow and learn in a highly collaborative and dynamic environment.With our strong promote-from-within philosophy, successful performance in this role will provide career advancement opportunities to those seeking to take their sales careers to the next level.
Key Responsibilities
Armed with an award-winning product suite and state of the art sales automation tools,
The focus will be on generating qualified prospects using phone, email, LinkedIn, social selling and networking to highlight how Thycotic solutions can help them solve the complexities associated with privileged accounts.
Collaborate with the marketing team and field sales to identify the ideal customer based on buyer personas to help you locate similar prospects.
Maximise sales within current customer base (inbound leads) and find and develop new customers within a niche market through cold outreach.
Schedule meetings and demonstrations between interested prospects and our Account /Enterprise Account Executives and who will take the conversation to the next level.
Record and track progress in our CRM tool (Salesforce) and Prospecting Cadence tool (Salesloft) to monitor your success with connecting with decision makers at high valued accounts.
Consistently hit monthly and quarterly success metrics.
Never stop learning! Constantly stay current with industry changes and trends and build your expertise in Cybersecurity
Skills and Requirements
A high-energy go-getter with a "can do" attitude who can collaborate with colleagues and achieve goals and metrics.
Deadline-driven, detail-oriented, self-starter who can identify new and creative ways to support sales in your territory
True entrepreneur at heart
Confident communicator with excellent social skills; friendly and outgoing, not afraid to connect with people
Demonstrated ability to communicate effectively and persuasively via phone and email.
Comfort level with heavy phone work to pitch the ThycoticCentrify solution.
Technologically savvy and quick to learn new concepts.
Bachelor's degree or equivalent from an accredited university.
Ideally the candidate will be able to speak English, Russian and another Eastern European language fluently.
This is an entry level role but experience in a related field (Business Development, IT, Software) would be an advantage.
Why Work at ThycoticCentrify?
We're passionate problem-solvers doing our part to make the world a safer place. We invest in people who are smart, self-motivated and collaborative.
What we offer in return is meaningful work, a culture of innovation and great career progression!
We take care of our employees. We offer competitive salaries and excellent benefits.
Thycotic Software, LLC (Thycotic) and Centrify are Equal Opportunity and Affirmative Action employers and prohibit discrimination and harassment of any type with regard to race, color, religion, age, sex, national origin, disability status, genetics, protected veteran status, sexual orientation, gender identity or expression, or any other characteristic protected by federal, state or local laws.