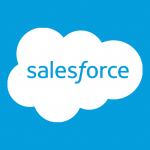 Sales Development Representative – Central & Eastern Europe (Russian Language)
Our Futureforce University Recruiting program is dedicated to attracting, retaining and cultivating talent. Our interns and new graduates work on real projects that affect how our business runs, giving them the opportunity to make a tangible impact on the future of our company. With offices all over the world, our recruits have the chance to collaborate and connect with fellow employees on a global scale. We offer job shadowing, mentorship programs, talent development courses, and much more.
Job Details
Sales Development Representative – Central & Eastern Europe
Location: Dublin
About Salesforce.com :
Salesforce, the Customer Success Platform and world's #1 CRM, empowers companies to connect with their customers in a whole new way. We are the fastest growing of the top 10 enterprise software companies, the World's Most Innovative Company according to Forbes, and one of Fortune's 100 Best Companies to Work For six years running. The growth, innovation, and Aloha spirit of Salesforce are driven by our incredible employees who thrive on delivering success for our customers while also finding time to give back through our 1/1/1 model, which leverages 1% of our time, equity, and product to improve communities around the world. Salesforce is a team sport, and we play to win. Join us!
Description:
The Sales Development Representative role at Salesforce.com could be your next big career move. Our dynamic recruiting team is currently seeking high-energy, driven professionals with sound business acumen and natural sales instincts. Ideal candidates should be eager to advance through a clearly defined learning and earning path. Salesforce.com offers a fast-paced, innovative environment where you will be provided the tools, resources and outstanding leadership to sell business application solutions and take your career to the next level!
Responsibilities:
Identifying and creating new qualified sales opportunities from inbound leads
Achieving monthly quota of qualified opportunities
Engaging with customers via telephone and email to analyse their needs
Profiling the account and overcome prospect objections to generate quality opportunities for the Account Executives
Collaborating with Marketing and sales on lead quality and conversion
As this is the first point of contact with the customers, conduct business dealings in a professional, proactive manner
Become a trusted resource for internal and external contacts
"Multi-channel" follow-up – help uncover new deals and nurture existing opportunities
Maintaining active communication with leads by sending monthly targeted materials
Required Skills/Experience:
Bachelor's Degree
1-2 years business experience (software sales a plus)
You are fluent in Russian
Team player and ability to work in a high energy sales environment
Excellent communication skills – verbal and written
Highly motivated and ambitious
Strong desire to work in sales
What's in it for you?
Clear and structured career path
World – Class Training & Development in the areas of professional growth and product knowledge
Constant learning and knowledge sharing with some of the best complex selling professionals in the industry
Opportunity to make a massive impact on your customers' business by providing best CRM solutions in the world
Chance to work in a dynamic, fun and challenging environment where you we will make sure you reach your full potential
Gym subsidy, Travel Scheme, Education Subsidy, Pension, 7 Volunteering Days a year and free snacks and drinks!
Map your Future
We provide extensive training and mentoring including Bootcamp
With our strong coaching culture we aim to develop world-class sales leaders. This is a great opportunity to develop your international experience in an organisation that has transformed the Enterprise Software Market with Cloud Computing
After a period of continuous target achievement and learning & development you will be offered the opportunity to apply for a number of positions in EMEA as part of your career progression plan
Salesforce Foundation
Over the last 15 years Salesforce Foundation has become a vital part of our culture. The vision of the Salesforce Foundations is to use our people, technology and relationships to improve our communities. Using a unique 1/1/1 Model – 1% Time, 1% Product and 1% Equity we contribute the core strengths of Salesforce to our communities.
Salesforce in Dublin
Our Dublin office is the European Hub for the Corporate Sales Organisation. We occupy a state-of-the-art building in Sandyford, only 20 minutes from the city centre and immediate proximity to the Green Luas Line which brings you straight to the heart of Dublin! The office is a heaven of diversity and offers a great opportunity to work with people from all nationalities and backgrounds.