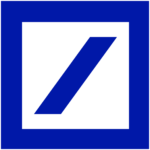 Sales Specialist – Trust and Agency Services (TAS)
With offices in New York, California, London, Frankfurt, Milan, Lisbon, Dublin, Hong Kong, Singapore and Tokyo, the TAS team at Deutsche Bank has long been recognised as a leader in the provision of administrative and fiduciary services to the global debt and equities markets.
You will help support structures from the simplest to the most complex, covering Asset Backed Securities, Collateralized Loan obligation and Managed Accounts, Corporate Debt, Escrows, Project Finance, Loan Agency and Depositary Receipts. You will be responsible for driving and expanding TAS Sales efforts in the region, with a specific focus on driving growth initiatives
What we'll offer you
A healthy, engaged and well-supported workforce are better equipped to do their best work and, more importantly, enjoy their lives inside and outside the workplace. That's why we are committed to providing an environment with your development and wellbeing at its centre.
You can expect:
Competitive salary
Pension
Min 25 days' holiday
Life Assurance and Healthcare for you and your family
A range of benefits including TaxSaver Travel Scheme & Retail Discounts
The opportunity to support a wide-ranging CSR programme + 2 days' volunteering leave per year
Your key responsibilities:
Own a client portfolio and grow revenues as well as proactively sourcing and originating new business mandates across products and client segments
Organise and execute calling plans and strategic sales initiatives, including the preparation and delivery of Request for Proposal responses and tailored sales pitches
Develop relationships within the investment bank and with key coverage teams; representing the bank at industry conferences, seminars and/or awards
Developing and driving the execution of strategic short and longer-term sales execution plans (e.g. market sizing, buying center identification, priority targets) and sales campaigns (e.g. calling, bid activity) for growth products, ensuring consistent tracking and accountability across the sales team
Providing strategic oversight around the development of communication materials (e.g. pitch books, websites and online tools) to aid sales communication with internal and external audiences
Your skills and experience:
Relevant product, market development and corporate strategy experience, preferably gained in a leading financial institution; Securitisation / Capital Markets / Corporate Trust / Depositary Receipts experience
Strong knowledge base of corporate trust / depositary receipts product alongside a successful tangible track record throughout the sales cycle (access, bids, wins, closes)
Proven ability to achieve aggressive revenue targets, build new and successful relationships
Excellent communication skills, both written and verbal, with an ability to present to senior stakeholders
Foreign language skills including German, Spanish, French and Russian would be beneficial
How we'll support you:
Training and development to help you excel in your career
Flexible working to assist you balance your personal priorities
Coaching and support from experts in your team
A culture of continuous learning to aid progression