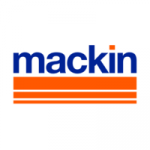 Scaled Account Manager
his is a 12 month position with potential for extension.
The Account Manager will own the conversations, revenue and performance KPIs for a portfolio of 500-1000 small and medium businesses, via scaled communications (like emails, webinars, group posts etc). They will ensure customer satisfaction as well as grow the business and revenue.
Responsibilities:
Ownership of end to end conversations, revenue and performance KPIs for a portfolio of 500-1000 small and medium businesses
Pitching relevant solutions via scaled methods like emails, video posts, group posts, webinars etc
Troubleshooting issues that are blocking the businesses from adopting the pitched solutions
Creation of program level revenue plans using data and deploying levers to hit revenue goals
Escalating blockers and improvement ideas
Work with cross functional teams on value driving initiatives – e.g. marketing for content, engineering for tools etc.
Skills:
Excellent verbal and written communication skills, customer service and interpersonal skills
Excellent command over data – able to effectively use dashboards and run simple analyses to diagnose issues/ identify opportunities from data
Experience with effectively deploying scaled communication channels like mass emails, video posts, text posts, community management
Organised and able to work to deadlines
Able to work with various different business functions
Strong orientation to hitting revenue goals
Education/Experience:
Previous experience as a Scaled Account Manager or Online Community manager.
Knowledge of the ad sales industry
Bachelor's degree in business, marketing or other relevant field
Bilingual proficiency in English and Russian
Benefits:
Competitive salary, with great onsite benefits including canteen with all meals, drinks and snacks included
Healthcare contribution and inclusion in company pension scheme
Work laptop and phone
State of the art modern offices
25 days annual leave (pro-rata) plus paid bank holidays
Expanding workforce with potential for career progression for top performers
Working with a company that will make your CV stand out.