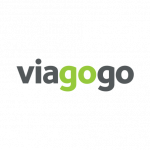 Seller Support Representative with Russian Fluency
viagogo is the leading global marketplace for music, sports, and entertainment tickets. We have finalized a deal to acquire StubHub and look forward to continuing our market leadership.
Despite our rapid growth while revolutionizing a 100-billion-dollar industry, we maintain our start-up ethos and data-driven, collaborative culture. We believe that small, cross-functional teams can achieve extraordinary results. Fans from nearly every country in the world can find millions of tickets to their favorite events in the language, currency, and with the device of their choice.
We provide the widest possible choice of tickets to events around the world and help ticket sellers reach a global audience. viagogo has partnered with many of the world's leading brands in sports and entertainment while helping fans access unforgettable experiences.
Overview of Role
The viagogo group – the world's largest source of live event tickets – is continuing to grow, and is looking to hire ambitious and talented people to join our Seller Support Team. This is an exciting opportunity to join a fast-paced innovative environment with career growth and international travel opportunities.
We are a global business with local language websites and customers in over 150 countries. You will be joining an innovative e-commerce company which thrives on employee development.
The Seller Support Team works with our global sellers to ensure ticket fulfillment and to provide top level support and account management to our global network of sellers.
We are interested in someone who thrives as part of a team in a problem solving and a high-pressure environment. You will learn the important aspects of the day to day work within Seller Support and its supporting departments.
Key responsibilities:
Maintaining a high phone and email service level
Providing a strong seller experience – giving quick, accurate and friendly service
Represent and sell our platform and tools to customers
Build relationships with customers and other teams
Skills and Attributes:
Excellent (verbal and written) communication skills and a professional, friendly manner
Advanced problem-solving and analytical skills
Comfort with working under pressure in a fast-paced environment
Strong sense of ownership and decision-making abilities with excellent attention to details
Positive can-do attitude with a sense of humour
Strong work ethic and a team player
Fluency in English and Russian
Must be comfortable with standard MS Office software (Outlook, Word) and quick to understand new software tools
Eligible to work in Ireland
Experience & working hours:
You will be working a 40-hour week
Flexible to work shifts during evenings and weekends
Availability to work between 08 am and 08 pm