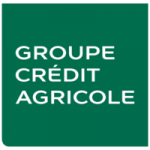 Senior Compliance Officer
The Financial Security (FS) Department provides Crédit Agricole Corporate and Investment Bank (CACIB) and Crédit Agricole SA (CASA) London Branch with controls and procedures in order for them to comply with the internal FS (financial crime and sanctions) policies and procedures and the bank's statutory objective of reducing financial crime. This covers prevention, monitoring and investigation of money laundering, terrorist financing, bribery and corruption, embargos and sanctions, and fraud. The FS Department in London also operates within the guidelines set by the CACIB FS Department in Paris and in this respect is responsible for providing that CACIB policies are implemented and complied with at the London Branch.
The FS Department has 3 distinct teams: Central FS, Quality Assurance & Policy, and Fraud Prevention & Special Investigations. The incumbent will play a key role in the Central Financial Security Team and helping it to achieve its responsibilities. They will work with other support/ control functions within Financial Security as well as Legal, Risk & Permanent Control, HR, IT and Operations in order to effectively co-ordinate actions. They must also maintain a good working relationship with Product/Business Lines and actively work with these areas to implement realistic and effective procedures and controls.
Critères de candidature
Niveau d'étude minimum
Bac + 3 / L3
Formation / Spécialisation
· University Degree or equivalent· Money laundering, Financial Crime or Sanctions qualification (ACAMS, CGSS, ICA Advanced/Diploma Certificates)
Soft skills
Practical experience working within a financial crime and/or sanctions function for a corporate/investment bank;
Practical 2LOD experience in advising on AML/Sanctions matters on corporate/investment banking clients and products (international trade incl. trade finance, corporate financing, transaction banking, capital markets etc.);
Experience in assessing and opining on complex AML/KYC/Sanctions matters/transactions, including the necessity to escalate, when appropriate;
Experience in working effectively with multiple key stakeholders to tight deadlines.
Experience working with money laundering / payments filtering / customer screening software;
Produced and delivered financial crime/sanctions training to various stakeholders;
Experience in drafting/updating AML/Sanctions policies and procedures;
Experience managing staff.

Strong analytical skills with excellent attention to detail;
Strong decision making skills, including the ability to draw conclusions on complex matters and recognise the need for escalation, when appropriate;
Resilience and ability to work under pressure;
Flexibility and adaptability to change;
Ability to work independently, with minimal supervision and act on own initiative to identify tasks to be undertaken and risks to be managed;
Ability to share responsibilities, skills and experience wit
Outils informatiques
Detailed knowledge and application of UK Money Laundering Regulations, JMLSG and FCA guidance;· Good understanding of UK/EU/US sanctions;· Good understanding of investment banking products/services, including trade finance, international trade, finance and capital markets products;· Good understanding of EU Money Laundering Directives.

Foreign language skills – at least good passive knowledge of Russian, Arabic and/or Chinese.