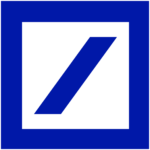 Senior Counsel
With offices in New York, California, London, Frankfurt, Milan, Luxembourg, Lisbon, Dublin, Hong Kong, Singapore and Tokyo, the Trust and Agency Services (TAS) team at Deutsche Bank has long been recognised as a leader in the provision of administrative and fiduciary services to the global debt and equities markets.
It supports structures from the simplest to the most complex, covering Asset Backed Securities, Collateralised Loan Obligations and Managed accounts, Corporate Debt, Escrows, Project Finance, Loan Agency and Depositary Receipts.
The Transaction Management Group is part of the TAS business of the Corporate Bank and comprises both Corporate Trust and Depositary Receipts product lines.
As part of the Team, you will provide agency, trustee and depositary services to the international capital markets and act on a wide range of debt and equity instruments providing the roles of trustee, collateral agent, cash manager, escrow agent, principal paying agent and registrar.
What we'll offer you
A healthy, engaged and well-supported workforce are better equipped to do their best work and, more importantly, enjoy their lives inside and outside the workplace. That's why we are committed to providing an environment with your development and wellbeing at its centre.
You can expect:
Competitive salary and pension
Minimum 25 days' holiday
Life Assurance and Healthcare for you and your family
Your key responsibilities
Leading transaction documentation negotiation for TAS and co-ordinating with internal and external counterparts
Providing detailed comments on Offering Circulars, Trust Deeds, Agency Agreements and other supporting transaction documents to facilitate deal closings
Reviewing and negotiating documentation in relation to major restructurings, amendments and waivers
Exercising discretions in conjunction with issuers, investment banks, asset managers and their respective lawyers
Reviewing redemption and unwind documentation and taking on responsibility for defaulted or distressed transactions
Your skills and experience
Experience in Debt / Equity Capital Markets including legal, corporate banking or ancillary services
Knowledge of structured finance products (such as Asset Backed Securities, Mortgage Backed Securities, Collateralised Debt Obligations, Repackagings and Asset Backed Commercial Paper) and conventional debt products (such as Medium Term Note Programmes, Corporate Bonds, High Yield Bonds, Exchangeable/Convertible Bonds)
Experience of documentation reviewing and negotiating practices
Educated to Bachelor's degree level or equivalent qualification/relevant work experience, Legal qualifications would be beneficial
Foreign language skills including German, Italian, Spanish, French and Russian would be beneficial
How we'll support you
Training and development to help you excel in your career in financial services
Flexible working arrangements to assist you balance your personal priorities
Coaching from experts in your team and a culture of continuous learning to aid progression