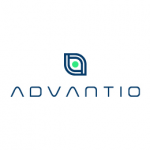 Senior Project Manager
Advantio is a leading Cyber Security and Managed Security Services (MSS) provider that helps businesses fight Cybercrime, protect data and reduce security risk. Offering a comprehensive portfolio of Cyber Security Advisory & Testing Services, Managed Security Services, Technology Solutions and Cyber Security Education, Advantio is the security partner of choice for many large corporate enterprises globally covering a wide range of industries including but not limited to banking, insurance, gambling, travel, retail, telco, oil & gas and public sector bodies. Advantio primarily serves the Payment Card Industry and when it comes to payment transactions, has been recognised by VISA as one of Europe's top Qualified Security Assessor (QSA) providers.
For more information about Advantio, visit https://www.advantio.com
Mission
Responsible for the high standard of delivery our strategic customers have come to expect by applying project and account management best practices and being the central point of contact for internal and external communication.
The post-holder will build solid relationships with our customers, understand their goals and deliver a high levels of customer satisfaction, significantly increasing a strategic customer's cyber security maturity by delivering on-time and on budget.
Responsibilities
Responsible for the Customer Journey and Customer Experience (A-Z lifecycle management), providing governance across multiple projects or programmes for the Strategic Account.
Lead on resource and cost estimations and coordinate planning of resource requirements and allocations in collaboration with relevant stakeholders (Managing Consultants, QSAs, etc.).
Collaborate with Advantio stakeholders to identify suitable delivery requirements using effort costing to meet and control achievable profit margins.
Ensure workload of the resources are distributed fairly and efficiently ensuring that utilisation targets are met (by reducing overloading but leaving no-one idle, etc.).
Generate, facilitate and maintain project schedules, plans/timelines, the kick-off meeting, regular catch-up calls and lessons-learned with internal and external project stakeholders until project closure.
Establish an effective communication flow to regularly and accurately update project stakeholders with the progress of the activities.
Review the quality of the work or project engagement process undertaken by the project team on a regular basis to ensure that it meets (and ideally exceeds) project standards.
Help raising the awareness, mitigating and managing project risks (by identifying potential problems, delays, etc. in advance, coordinating mitigations, etc.) and escalating where necessary. This includes building, managing and sharing a project risk register.
Delegate tasks to other members of assigned Service Delivery Team members, where necessary and set expectations on standards, timeframes and effort required.
Customer Advocacy
Align customers' and Advantio's goals for mutually beneficial project outcomes by setting and managing achievable expectations.
Bring the customers' voice into relevant departments in terms of requirements, suggestions/ideas and feedback (positive and negative).
Gather and distribute any feedback to help improve upon any areas of dissatisfaction, delay and/or low-quality or by better serving customers with tailored products/services in scope of their need.
Participate in product/service design definitions to accurately reflect the customer's need.
Prospects Management
Own the introduction, welcome and warm-up of prospective customers (in collaboration with Sales Team, line managers, Managing Consultants, etc.) including the design of a well-thought onboarding framework to maximise efforts for a fast and high-quality customer engagement.
Contribute to increased acquisition rates (turning prospects into customers and expanding client-base/portfolio growth rate).
Become the subject matter expert for the strategic account to identify further or alternative delivery requirements to inform the sale of other Advantio products or services.
Reporting and Data Generation
Provide regular customer status and executive reports outlining key metrics, milestones, progress, change requests and improvement areas for various audience (operational teams, technical teams, C-Level managers, etc.) across multiple projects or programmes.
Participate in capacity planning (including current utilization rates and forecasting of upcoming months).
Establish, confirm and communicate meeting agendas, presentations and minutes.
Present frequent (i.e., monthly, quarterly) delivery/activity reports (including delivered and invoiced activities, remaining activities and on unused customer project days, etc.).
Identify inefficiencies or areas for internal improvement with opportunity cost calculations.
Knowledge and Skills
Project or Programme Management and delivery coordination experience.
Profit margin, costing and utilisation understanding.
Social/interpersonal skills with good business acumen.
Managing multiple projects and priorities in an exciting, fast-paced environment.
Degree and/or any other training experience in Project Management (e.g., PMP/Prince2 certifications).
Enterprise Resource Planning and understanding of using scheduling platforms (e.g., Gantt Chart, JIRA, Asana, Wrike).
Excellent written and spoken linguistic skills (fluency in English; other languages are useful per customer-domain such as Spanish, Italian, Ukrainian, Russian, etc.).
Microsoft Office (e.g., Word, Excel, PowerPoint, Project etc.).
Competencies
5+ years' experience in project/programme management.
Results orientated (solutions delivery, self-motivation and work under pressure).
Planning and organisational capabilities (time management, resource and schedule management, ability to have a helicopter view).
Excellent communication (clear, listening and persuasion; both written and verbal).
Problem solving (analysis and decision making).
Team-working (collaboration and empathy).
Strong passion for continuous learning (remain current on cyber security issues and technological developments, project management tools or techniques, etc.).
Displays strong relationship building, collaboration and influencing skills.
Displays high personal integrity.
Displays flexibility in approach to work and able to perform well under pressure.
Able to dynamically respond to both strategic and tactical operational requirements.
Able to manage internal and external customers, including conflict management.
Able to predict project trends, customer behaviours or alternative outcomes.
Strong critical thinking and data manipulation skills.
Advantio Core Values
Harmony, always strive to create harmony
Openness, always be open
Social Responsibility, be socially responsible
Timeless, Whatever you build make it timeless
Accommodating, Make our customers feel at Home
Learning, Be a Learn it all
Deliver, Results