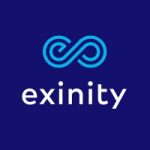 Senior Risk Quant Developer
In the fast-growing economies of the world, there's a new generation of ambitious, upwardly-mobile millennials eager to gain financial independence. Exinity's mission is to help them achieve it, offering them risk-driven trading and investment solutions designed specifically to meet their needs: we're using the latest technology and platforms, offering a new level of education and support, and delivering this service within a unique and contemporary user experience. Exinity aims to help a new generation become confident, empowered investors – and by doing so giving them the freedom to succeed.
We have over 20 years' experience in providing leveraged trading to over 2 million customers worldwide through our global brands Alpari and FXTM. And in 2021 we'll be launching a new product covering leveraged trading in equities, commodities and currencies, introduced to customers through feature-rich mobile apps and a unique customer education framework. With offices across Europe, Asia and Africa, we're a young and diverse team and we're always looking for talented individuals to join us.
If this excites you, and you're ambitious, optimistic and energetic then we'd love to hear more from you.
In a nutshell…
Reporting directly to the Chief Risk Officer
Responsible for the development and maintenance of the Market Risk Analytics infrastructure and all Quant-related initiatives.
And the finer details…
Build a Python Risk Analytics library from scratch in Python covering:
Risk exposure: breakdown of exposure by asset class, product, client, counterparty etc.
Trading activity: turnover, execution statistics
Performance: PnL attribution/contribution, performance ratios, market monitoring statistics
Value at Risk: build new engine to calculate VaR and other tail risk metrics
scenario analysis and stress testing: build new engine to run historical or user-defined scenarios
Liaise with IT to
ensure risk analytics are properly documented and integrated within the wider Tech infrastructure
constantly improve the Risk data model and build Risk data marts
design useful and attractive BI dashboards
Liaise with Senior Management and Dealing to constantly improve the portfolio risk quantification and visualisation. Suggest new metrics, breakdowns etc.
Products covered: mainly FX and to a lesser extent Equities, Commodities an Crypto
Requirements:
Qualification: at least MSc in Computer Science or scientific subject (preferably maths, physics, or quantitative finance).
Experience: extensive professional experience as a Quant Developer, ideally in a Bank, Broker or Asset Manager
Software skills:
Essential:
Python with good understanding of OO programming, pandas, numpy, timeseries
SQL: able to write complex queries
Data Analysis: gound understanding of data modelling (EER concepts, normalisation, etc)
Nice to have:
Experience developping quant libraries
Data Visualization: Plotly, Bokeh, BI tools
Familiar with ORM
ML
API development
Certifications / technical knowledge
Essential:
Good undertanding of core statistical concepts (distributions, correlations, regressions, etc)
Good undertanding of trading workflow and portfolio concepts (order, margin, PnL, exposure etc)
Exposure to FX
Nice to have:
Exposure to other asset classes (Equities, Commodities, Crypto)
Understanding of VaR and scenario analysis
Soft skills
Intellectual rigour: ability to challenge and validate results
Pro-active, not afraid to start a project from scratch, take responsibilities, propose and design solutions
Strong attention to detail
Language Proficiency:
Essential: fluent English
Nice to have: Greek or Russian
Benefits:
A Competitive salary
Medical insurance
Pension scheme
Performance-related Bonus
Paid sick leave days for self and for taking care of your dependents
Interest Free Loans
Flexible Working Hours
Compensation for working extra shifts, weekends, and public holidays
A focus on your wellbeing, including talks and access to self-development tools