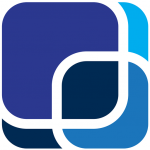 Senior Software Engineer, Python
As the health and safety of our candidates and our employees come first, we're excited to provide virtual experiences for interviews and new hire on-boarding. Currently, reopening of offices is planned for January 2022.
Who we are:
Dataminr puts real-time AI and public data to work for our clients, generating relevant and actionable alerts for global corporations, public sector agencies, newsrooms, and NGOs. Our leading AI platform detects the earliest signals of high-impact events and emerging risks from vast amounts of publicly available information. Our real-time alerts enable tens of thousands of users at hundreds of public and private sector organizations to learn first of breaking events around the world, develop effective risk mitigation strategies, and respond with confidence as crises unfold.
Dataminr is making its mark for growth and innovation, recently earning recognition on the Deloitte Technology Fast 500, Forbes AI 50 and Forbes Cloud 100 lists. We also earned accolades for 'Most Innovative Use of AI' from the 2020 AI & Machine Learning Awards.
Join our team and help the world manage risk in real time. You'll work with 800+ talented people across eight offices, united by our passion to collaborate, make a difference, and have fun while doing it!
Minimum Experience: 5 years
Job Type: Permanent
Who you are:
You're an experienced software engineer with superb Python development skills interested in working on a high profile integration project within Dataminr. You have built APIs for large scale commercial applications in the past, implementing best practice development/testing standards and enjoy working on complex integrations between multiple systems.
What you've done before:
Development using Python and backend frameworks such as Flask, FastAPI or Django
Built and deployed enterprise frontend applications using TypeScript with ReactJS
Consumed AWS services using the Python SDK including S3 and SQS
Built complex APIs from the ground up with SSO authentication
Implemented Postgres for persistent storage of application data
Worked with code versioning tools including Git and CI/CD systems such as Gitlab Pipelines or Circle CI
Defined database schema and developed best practice approaches to indexing and partitioning
Constructed and optimized SQL queries using explain analyze and slow query logging
Written tests using pytest and implemented mocks for external dependencies
Worked with in memory caches such as Redis to ensure endpoints are performant at scale
Used swagger to define and document API functionality
What success looks like in this role:
In this role, you will:
contribute code from the get-go.
spend time with different parts of the company to understand how Dataminr works.
get up to speed on our tech stack and analytics tooling with overview sessions and deep dives with your team.
implement valuable tracking used to understand user behavior and inform future engineering efforts
Why you should work here:
We recognise and reward hard work with:

competitive compensation package including equity
company paid benefits for employees and their dependents such as Health and Dental insurance, Vision Care and Income Protection and Life Insurance
pension with company match

We want you to be your best, authentic self by supporting you with:

a diverse, driven, and passionate team of coworkers who want you to succeed
individual learning and development fund and professional training
generous leave, including two additional volunteer days
remote working friendly perks such as expanded telehealth options for mental and physical wellbeing, meditation and health and fitness app reimbursements
discounted Gym Membership.
…and this is just to name a few!
Dataminr is an equal opportunity and affirmative action employer. Individuals seeking employment at Dataminr are considered without regards to race, sex, colour, creed, religion, national origin, age, disability, genetics, marital status, pregnancy, unemployment status, sexual orientation, citizenship status or veteran status.
Dataminr will collect and process your personal data. All personal data will be processed in accordance with Dataminr's data privacy notice available here: https://www.dataminr.com/privacy-policy and applicable data protection laws. By providing your details and applying via our careers website, you acknowledge that you have read our data privacy notice. If you have any queries, please contact the People Team at hr@dataminr.com or our Legal department at legal@dataminr.com.