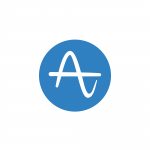 Senior Solutions Consultant, Russia/Eastern Europe
Amplitude's mission is to help companies build better products. By building best-in-class teams, we create best-in-class products that customers love. We approach challenges with humility, we take ownership over our work, and our growth mindset pushes us to constantly improve ourselves, each other, and the value we bring to customers.
As an Amplitude Sr. Solutions Consultant, you will help guide our Enterprise and Corporate prospects and customers in leveraging Amplitude to power their digital product experiences. You'll have the opportunity to meet with Business Unit Leaders, Chief Product Officers, Product Leaders, Data Leaders and more! You will help drive business and technical discoveries, and lead winning proof steps to creatively position Amplitude's value in the context of their business. In short, you'll be the face of Amplitude to some of the world's most interesting and innovative businesses!
Moreover, your viewpoint as a Solutions Consultant is deeply valued. You'll have the opportunity to influence product direction, collaborate with corporate and field marketing, and contribute to our extensive ecosystem of Customer Success.
It's a demanding and rewarding job with an extremely relevant company in a dynamic and exciting market!
To learn more about our team, check out our blog post on Pre-Sales at Amplitude.
As a Sr. Solutions Consultant, you will:
Own and confidently deliver custom presentations, product demonstrations, discovery sessions and proofs of value of Amplitude's solution to Directors, VPs and C-level executives
Couple your product and analytics expertise with your strong sales acumen to proactively and accurately identify prospect pain and decision criteria and define the appropriate solution and optimal sales strategy
Constantly be doing discovery in concert with your account executives to continuously bring solutions into focus
Work closely in your day to day with Account Executives, Product Managers, Product Development, and Customer Success to ensure a seamless buying experience for our potential customers
Advise prospects on the kinds of data they should be collecting to produce their desired results
Scope and lead hands-on evaluations with potential customers to ensure they are effectively learning and engaging with the platform
Become an in-house expert in Amplitude's product and stay up-to-date on product releases and new features, assist in training new SC team hires, and other Sales team members
Drive the Amplitude product roadmap forward by sharing product feedback and new requirements from the field back to our product management team
[WHEN POSSIBLE] Travel to customer on-sites to deliver demos and presentations to build strong customer relationships
You'll be a great addition to the team if you have:
You have five or more years of enterprise software pre-sales experience
You're CURIOUS with an appetite for learning about the world of Digital Product Makers and Marketers, product analytics frameworks, and data structures
You are passionate about joining a winning sales team full of talent and exceeding your goals
You love sharing your winning strategies with the broader Sales and Solutions Consulting community
You like to help define how to build strategy and address new markets and verticals
You get charged up by the idea of working with a high-performing, highly-collaborative, highly-communicative coworkers
You are technically adept, with experience in mobile or web technologies (experience with Swift, Javascript, Python, or SQL is a bonus!)
You are business proficient in English and Russian
Who We Are
The Company: Amplitude is filled with humble, life-long learners who are eager to help one another and the company succeed. Our values of growth mindset, ownership, and humility are core to the way we work: we're tenacious in the face of challenges, we take the initiative to solve problems that drive our shared success, and we operate from a place of empathy and openness, seeking to understand many points of view.
The Product: Amplitude is a product intelligence platform– we help companies understand their users, rapidly release better product experiences, and grow their business. We're super proud of what we've built and continue to build on: a platform that enables companies to thrive.
Other fun facts about Amplitude:
Amplitude is a tech company to bet your career on in 2021, according to Business Insider.
Amplitude had it's public market debut on the Nasdaq in September 2021.
Amplitude is one of the best software products on the market according to G2.
Founded in 2012, Amplitude is backed by Sequoia Capital, IVP, Battery Ventures, Benchmark Capital, Y Combinator and other top tier investors.
26 of the Fortune 100 are customers of Amplitude as are innovative brands such as Atlassian, NBC Universal, Hubspot, PayPal and Walmart.
We have operations in San Francisco (HQ), New York, Amsterdam, London, Paris and Singapore.
Our mascot is the datamonster, who loves to chow down on numbers, charts, and graphs. Nom nom.
Amplitude provides equal employment opportunities (EEO). All applicants are considered without regards to race, color, religion, national origin, age, sex, marital status, ancestry, physical or mental disability, veteran status, or sexual orientation.
Amplitude's D&I Commitment: Amplitude believes that diversity enables creation of better products, ability to solve complex problems, and drive more powerful solutions. In order to make diversity possible, we commit to striving to create an environment of inclusion: an environment focused on psychological safety, empathy, and human connection, which will allow empl