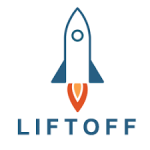 Solutions Engineer – Vungle
At Liftoff+Vungle, we're helping mobile businesses scale and succeed via our sophisticated technology that enables them to find their most engaged users. We are a trusted guide for growth and engagement, transforming how people discover and experience apps. Advertisers depend on us to reach, acquire, and retain high-value users worldwide. We are one of the world's largest independent, unbiased and privacy-friendly growth platforms that fuels the entire mobile app growth cycle across user acquisition, engagement, monetization, and analytics. Consistently ranked as one of the fastest growing companies and best places to work, we are a profitable company with strong product-market fit and tremendous growth opportunity. We have a creative, collaborative, and humble culture. We are data-driven, proactive, and have the courage to drive change.
Responsibilities:
Actively interact with technical contacts from advertiser and publisher clients and
potential clients via our ticketing system, chat and video calls
Troubleshoot and investigate technical issues related to partner implementation
Manage client expectations, communication and reporting metrics related to our
products and specific customer deployments.
Evangelize the capabilities of the Vungle tech stack to grow our publisher and advertiser
base
Debug problems by inspecting stack traces, server logs, database entries, memory
footprints and Vungle's codebase
Write technical tutorials and sample code for our clients as well as the internal team
Collect client requirements and work closely with product and development teams to
shape the product roadmap
Some development of internal support tools and applications
Some travel to client sites may be required (As COVID restrictions permit)
Regular collaboration with the business and Solutions Engineering team members
located around the globe
Essential Skills and Experience:
Bachelor's degree in computer science, engineering, or equivalent
A minimum of 2 years experience of software development tools and customer support
At least 1 year of online or mobile advertising media and network experience
Ability to diagnose and fix issues in mobile apps and diagnose issues in SDKs, APIs,
and backends
Good troubleshooting skills with a level of ad technology proficiency – preferably
familiarity with RTB, Charles proxy, HTML/Javascript ad tags and ad servers.
Ability to analyse advertiser KPIs and suggest actions to boost performance
Ability to build mobile apps from scratch using at least one mobile app programming
language e.g. Objective-C, Swift, Java, etc.
Knowledge of the mobile app ecosystem and understanding of the mobile game industry
Experience in analyzing data to generate clear proposals and presentations
Has written technical documentation, tutorials and software samples for programmers
Exceptional verbal and written communication and presentation skills
Possess a can-do, no-problem-too-big-or-too-small attitude
In addition to English, having written and verbal fluency in other languages is a huge
plus:

APAC: Mandarin Chinese, Korean, Japanese, and/or Vietnamese
EMEA: German, Russian, and/or French
US: German, Russian, French, Mandarin Chinese, Japanese and/or Korean
Liftoff+Vungle is committed to providing and maintaining a work environment where all employees and candidates are treated with dignity and respect and that is free of bias, prejudice, and harassment. Liftoff+Vungle is further committed to providing an equal employment opportunity for all employees and candidates for employment free from discrimination and harassment on the basis of sex, gender (including sexual harassment, gender harassment, and harassment due to pregnancy, childbirth, breastfeeding, and related conditions), sexual orientation, gender identity, gender expression, gender nonconformity, race, creed, religion, color, national origin, ancestry (including association, affiliation, or participation with persons or activities related to national origin, English-proficiency or accent, or immigration status), physical or mental disability, medical condition(s), genetic information of an individual or family member of the individual, marital or domestic partner status, age, veteran or military status, family care status, requesting or taking pregnancy, parental or disability leave, requesting an accommodation, or any other characteristic protected by federal, state, or local law, regulation, or ordinance. All such discrimination and harassment is unlawful and will not be tolerated. Liftoff+Vungle maintains a continued commitment to equal employment opportunity and expects the full cooperation of all personnel.