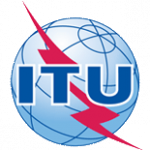 Strategic HR Policy Advisor
ITU is the leading United Nations agency for information and communication technologies, with the mission to connect the world. To achieve this, ITU manages the radio-frequency spectrum and satellite orbits at the international level, works to improve communication infrastructure in the developing world, and establishes global standards that foster seamless interconnection of a vast range of communication systems. ITU also organizes global Telecom events bringing together the most influential representatives of government and the private sector to exchange ideas and knowledge for the benefit of all.
The General Secretariat directs all the administrative and financial aspects of the Union's activities, including the implementation of the provisions of the administrative regulations on operational questions, the dissemination of information on telecommunication matters for operational and other purposes, the provision of legal advice to the Bureaux of the Union and the departments of the General Secretariat, logistic support to the Union's activities including conferences, the coordination of the work of the Union with other international organizations, the dissemination of information to the Member States and Sector Members, press, corporate and individual users of telecommunications and the general public. The General Secretariat is also responsible for the organization of world telecommunication exhibitions and forums.
Organization Unit: 
Within the General Secretariat, the Human Resources Management Department (HRMD) advises the Secretary General on human resources management. It manages ITU's resources ensuring consistency with ITU strategies, policies, regulations and rules as well as UN Common System policies. It efficiently manages the human capital of the Union; creates a stimulating and supportive work environment and encourages organizational creativity and performance measurement based on results.
Duties / Responsibilities
Under the direct supervision of the Deputy Chief, Human Resources Management Department (HRMD) and under the overall supervision of the Chief, HRMD, the Strategic HR Policy Advisor serves as lead for Policy issues related to the management of human resources. To this end he/she will perform the following duties:
Keep abreast of best practices in other international organizations within and outside the United Nations system as well as in national public and private sectors, and continuously monitor and analyze developments in current human resources policies and procedures; liaise with other organizations/agencies of the UN system to ensure that ITU is at the forefront of efficiency and effectiveness in the provision of HR policy and strategy development in comparable systems.
Continually assess the adequacy of existing HR policies and conduct risk-analysis to meet the emerging workforce and programme needs as well as UN common system initiatives; ensure consistency with the Organization's priorities, legislative framework, management objectives; identify the need for new and revised regulations, rules, policies, service orders and procedures to support programme delivery and promote efficiency and effectiveness of HR practices.
Identify business critical gaps in HR prescriptive guidance and policy (i.e., policies and procedures) and develop policy content, frameworks, procedures papers to support the organization's goals and strategic plan while ensuring consistency with Council decisions, ICSC decisions as well as other UN Common System groups (CEB, HLCM, HR Network, UNJSPF etc.) in collaboration with HR colleagues and relevant business owners.
Coordinate consultations with all stakeholders (e.g., HR community, Staff Council, senior management) on any new policy development to evaluate the impact and effectiveness of existing or coming HR policies; act as an advocate during consultations and negotiations with line managers, staff representatives, and high-level management; prepare position papers and deliver presentations to clarify issues.
Oversee the successful roll-out of policies, service orders, and procedures, promote the use of new processes, develop appropriate communication strategies, and ensure the HRMD portal is updated, to promote awareness, understanding, and support for HR policies across ITU management and staff. Support the HRMD team through the implementation of new/revised policies and oversee the application of these policies/service orders.
Promote the consistent application of HR policies throughout the organization; act as a strategic policy adviser and provide interpretation and guidance on HR policies, regulations, and rules, as well as exceptions and precedents; support manager in quality assurance, risk management, and due diligence of HR policy and performance-related processes.
Act as policy specialist advisor to HRMD team; contributes to the formulation of the ITU strategic plan, People Strategy, and Human Resources strategic plan; ensure the alignment of initiatives with overall HR strategies.
Represent the operational interest of ITU at the HR policy level for any internal and external meetings (CEB, HLCM, HR Network, UNJSPF, etc.); serve on various standing boards, committees, ad hoc working groups, and task forces, as required; act as a focal point within the Human Resources Management Department for all human resources policy issues.
Perform other related duties as assigned.
Competencies
Core Competencies: Applying Expertise; Effective Communication; Learning and Knowledge Sharing; Organizational Commitment; Results-Focused, and; Teamwork and Collaboration.
Essential Functional Competencies: Analysis, Judgement and Decision Making; Client and Service Orientation; Innovation and Facilitating Change; Networking and Building Partnerships, and; Planning and Organizing.
Essential Technical Competencies: Familiarity with the procedures and issues encountered within the United Nations common system. Knowledge of human resources policies, practices and procedures and ability to apply them in an organizational setting. Ability to identify issues, formulate opinions, make conclusions and recommendations.
Qualifications required
Advanced university degree, preferably in corporate Human Resources Law, Human Resource Management, Organizational Development, Organization Psychology, Law, Public or Business Administration, International Relations, or a related field OR education from a reputed college of advanced education with a diploma of equivalent standard to that of an advanced university degree in one of the fields above. For internal candidates, a first university degree in one of the fields above in combination with ten years of qualifying experience may be accepted in lieu of an advanced university degree for promotion or rotation purposes.
Experience:
At least seven years of progressively responsible experience in the field of human resources management: policy development, administration of benefits and allowances, conditions of service and compensation, or administration of justice, including at least three at the international level. A Doctorate in related field can be considered as a substitute for three years of working experience. Experience in human resources policy development and implementation or administrative law is required. Experience in provision of HR policy interpretation and HR advisory services is required. Experience in human resources management in the United Nations Common System or a comparable international organization with a diverse workforce is required. Experience in contributing to the preparation of reports, policy, and position papers, briefing notes or talking points on issues related to HR policy and conditions of service is desirable. Experience in providing authoritative policy interpretation of internal policies on substantive policy and procedural questions related to the management of personnel and the administration of benefits and allowances is desirable.
Languages:
Knowledge of one of the six official languages of the Union (Arabic, Chinese, English, French, Russian, Spanish) at advanced level and knowledge of a second official language at intermediate level. Knowledge of a third official language would be an advantage. (Under the provisions of Resolution No. 626 of the Council, a relaxation of the language requirements may be authorized in the case of candidates from developing countries: when candidates from such countries possess a thorough knowledge of one of the official languages of the Union, their applications may be taken into consideration.)