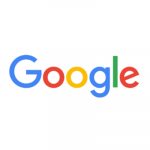 Strategic Partner Manager, Sales Apps and Gaming (Russian)
Minimum qualifications:
Bachelor's degree or equivalent practical experience.
Experience working with AdMob or Google Ad Manager.
Ability to speak and write in English and Russian fluently.
Preferred qualifications:
Experience in publisher yield management, ad operations, and/or sales/account management.
Knowledge of and interest in online display and mobile advertising.
Ability to be detail-oriented and analytical.
Ability to prioritize, plan, and organize sales activity.
About the job
The Online Partnerships Group (OPG) uses our portfolio of product solutions, including AdSense and Google Marketing Platform tools, to help online publishers grow their businesses. You'll provide creative, industry-leading online advertising solutions for publishers and developers and identify new opportunities. Some of the largest publishers on the web rely on our products and we're always trying to exceed their expectations and strengthen our long-term partner relationships. We help grow Google's business with the largest online publishers and provide account management for users of AdSense, Google Ad Manager and more.
In this role, you will problem-solve, using relevant Google and third-party data to develop a strategic, forward-looking perspective on customer focused insights and solutions. You will anticipate how decisions are made, persistently explore and uncover the business needs of Google's key clients, and showcase how our range of product offerings can grow their business. Working with them, you will set the vision and the strategy for how their advertising can reach users.
You will provide the right mix of technical and strategic advice that will enable our partners to grow using Google products. You will work across a variety of customers (including executive) and cross-functional peers to set shared objectives, create open conversation, build partnerships, and balance your own interests to drive greater impact while sharing best practices.
Google helps our partners find better ways to reach their audiences and manage their digital businesses. In return, our partners provide great content for our products, and they syndicate Google products to enhance their sites and apps. Global Partnerships team members expand and support these relationships by continually finding new opportunities and solving technical problems for our partners. The wider Global Partnerships team includes a variety of different organizations, including CorpDev, Emerging Business Development, Strategy and Operations, Google for Startups, Area 120 and our Display Advertising Business.
Responsibilities
Be part of a team focused on driving the apps and gaming business in EMEA, developing relationships with strategic apps and gaming developers.
Advocate for Google products to app developers in EMEA.
Work closely on the product needs of developers, and work closely with Product Specialists to help drive the mobile product strategy.
Manage and acquire developer partners and leverage everything Google provides to make them successful.
Manage an evolving product set and customer needs across Google AdMob and Google Ad Manager.
Google is proud to be an equal opportunity workplace and is an affirmative action employer. We are committed to equal employment opportunity regardless of race, color, ancestry, religion, sex, national origin, sexual orientation, age, citizenship, marital status, disability, gender identity or Veteran status. We also consider qualified applicants regardless of criminal histories, consistent with legal requirements. See also Google's EEO Policy and EEO is the Law. If you have a disability or special need that requires accommodation, please let us know by completing our Accommodations for Applicants form.