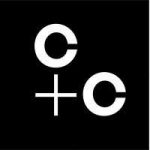 Technical Support Engineer
The ideal candidate will have experience in 2nd line support role providing technical support to end users at client's premisses. This can include incidents, requests, troubleshooting for problems, or change control depending on the requirements of any of our customers.
The engineer must possess excellent verbal and written communication skills as well as exceptional analytical and technical skills and continually look to improve on this. In addition, they need to collaborate with the entire operations team with positive communication and sharing of knowledge and information. The Onsite Support Engineer must can work on their own daily but as part of a larger team. Incorporating Microsoft, Dell, Cisco, Symantec, Cloud and Citrix technologies remotely when the offices are closed, and happy to attend client site when required and must always be an ambassador for Content and Cloud.
Reporting to the Team Manager, the key deliverables of our Second Line Engineers can be summarised as follows:
Delivery of high quality remote and onsite support on a range of technical incidents, requests and problems across the Content+Cloud client base
Responding appropriately to, and effectively resolving, customer incidents, queries or complaints.
Respond to, handle incidents and escalate problems on the variety of platforms and supported networks from logon to the resolution
Perform administrative tasks user and server related
Involvement and presence in core Virtual Teams
Help support, train and mentor other team members
Contribute fully as an active team member and ensure personal and team objectives are achieved.
You will have a 'hands on' problem solving approach; solving problems within strict SLA timeframes
Take ownership of incidents assigned to you and manage them through to resolution.
Ensuring SLA's are met; time to respond, time to resolve and first-time-fix.
Application troubleshooting – Ask targeted questions and apply accurate troubleshooting.
Always maintain a professional relationship with clients and peers and act as an ambassador for Conten+Cloud.
Utilise excellent customer service skills and exceed customers' expectations.
Report customer feedback and potential product request
Maintain a personal development plan with Line management
Requirements
The ideal candidate will have previous experience of providing IT Support in a commercial environment on many of the following technologies:
Microsoft Exchange
Active Directory
Office 365
Windows Servers (full range)
Server Virtualisation (HyperV / VMWare)
Local Area Networking
Symantec Products
Cisco LAN/WAN (routers, switches, ASAs)
Routing / switching equipment including, but not limited to, Cisco, Dell, HP switches, routers and firewalls
Citrix ( XenApp/XenDesktop)
Formal IT qualification, ideally MCSE/MCITP or multiple MCPs massively advantageous