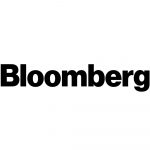 Technical Support Representative
We're Bloomberg Enterprise Data – fast paced, innovative and expanding. We have worked hard and smart to become the $1bn business we are today. We partner closely with our clients, taking time to understand their unique businesses and individual data and technology needs. We provide a vast number of datasets that cover all asset classes, via multiple delivery technologies and flexible scheduling options. This means our clients get exactly the data they need, when they need it, in the format they prefer. Without us, they simply can't operate.
The role:
We're looking for a passionate, motivated service-orientated individual to come join our team. You'll be trained to quickly and accurately identify problems, and then perform detailed & meaningful diagnostic & troubleshooting to identify the root cause. If needed, you'll escalate the issue internally, all whilst ensuring our clients receive an exceptional, seamless support experience.
You are professional and personable, intelligent and analytical, and keen to join a diverse team that provides round-the-clock support to our Enterprise Data clients. You're a solution-provider, with a passion for providing platinum technical support. You are able to get results by working closely with team members and colleagues around the organization, but are also not afraid of making independent decisions when situation demands. You are an aspiring leader who operates with high impact and is keen to demonstrate your organizational and management skills.
We'll trust you to:
Work closely with technical and market data contacts at client firms to help resolve & prevent issues that may impact the their businesses
Handle escalations to internal Bloomberg groups such as Network Operations, Global Data team, Data Feed teams, Implementation and Engineering
Take ownership of questions and technical issues reported by clients and provide direct support using telephone, ticket systems & email, and, if necessary, actually in person
Actively troubleshoot to recreate reported customer issues on internal, client simulated & test system environments OR by actually carrying out diagnostic work on clients own test/UAT systems
Identify opportunities to implement and drive adoption of self-service solutions to meet client needs
Identify team and personal workflow efficiencies through tooling and process improvement
Maintain the health and availability of our systems through alerting, monitoring, capacity management, instrumenting, and reporting
Partner with sales and account management to build and strengthen client relationships
You'll need to have:
2+ years' experience in a customer facing position involving the support of a technical product.
Experience working with a scripting language or programming language (i.e Shell, Perl, Python, .NET, Java or C++)
An understanding of cloud architecture (AWS, Azure, GCP)
An analytical and problem solving mindset
A passion for customer service
Strong multitasking skills and the ability to maintain a professional demeanour when handling complex and time sensitive issues
A basic understanding of market data and associated financial instruments
Ability to derive requirements from stakeholders via email, meetings, and conference calls
Bachelor's degree in Computer Science, Information Systems/Technology or Finance
Legal authorization to work full-time in the United Kingdom
We'd love to see:
UNIX skills with ability to investigate technical issues or willingness to learn
A basic conceptual understanding of Web Services and REST API's
Experience with database querying languages such as SQL, NoSQL or similar
Exposure to architectural design in order to facilitate client adoption of Bloomberg's Enterprise Data products and services
CFA or related financial services certifications
Business fluency in any core European language
Russian Speaker