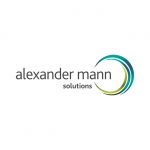 Trainee Sourcer Programme
AMS are currently looking for people to join our new Trainee Sourcer Programme where you will embark on a 2-week intensive sourcing training that will equip you with all the skills that you need to ensure you become a successful Talent Acquisition Specialist (m/f/d) within AMS.
Upon successful completion of the training programme, you will support our workforce agility and join one of our clients' account. You will continue to learn by working alongside your experienced colleagues.
Interested? Then AMS want to hear from you!
Key Accountabilities
We'll provide you with 2 weeks of intensive training which will cover what it takes to become a successful Talent Acquisition Specialist (m/f/d), including:
How to support the process of hiring talent by sourcing the best candidates.
How to use active and passive-candidate channels to build and develop talent pools of qualified candidates.
How to screen direct applications to provide quality long-lists.
How to work and engage with Recruiter as well as with the Client to become a Trusted Advisor & Partner (m/f/d).
Skills & Experience
About You
We'd love to hear from you if this opportunity excites you.
If you're a confident communicator (m/f/d) and a self-starter (m/f/d) who is committed to developing a career in Talent Acquisition and will be comfortable working remotely with a virtual team, then this is the opportunity that you have been waiting for.
Of course, you won't be on your own! You'll be joining a leading organisation in its field with an unparalleled history supporting global clients. You will receive the support and guidance required to grow. We know what it takes to succeed, and we are here to support you all the way.
You'll need to demonstrate:
fluency in English is a must and knowledge of other European language (French/German/Dutch/Russian/Hebrew/nordics languages) will be a huge plus!
a strong desire to work & develop in the recruitment industry,
the ability to work through problems and challenges in a practical and logical way,
resilience and adaptability,
that you have access to stable and secure Internet connection to support home working,
competency in the use of the Microsoft Office Suite and the use of other technologies.
Other
At AMS you'll be valued, recognised and rewarded. We aim to give all our people a good work-life balance and the opportunity to grow and develop within their role.
You'll get:
Competitive salary + additional incentive pay (merit increases, annual bonus).
The opportunity to embark on a career with one of the world's leading recruitment companies.
Full training and support to enable you to work from home successfully and / or from our nearest AMS office.
Eye care support.
Pension scheme.