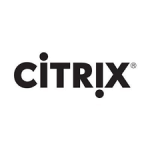 2022 Technical Analyst Summer Intern
We believe work is not a place, but rather a thing you do. Our technology revolves around this core philosophy. We are relentlessly committed to helping people work and play from anywhere, on any device. Innovation, creativity and a passion for ever-improving performance drive our company and our people forward. We empower the original mobile device: YOU!
What we're looking for:
We have a brand-new internship opportunity for current university students due to graduate in 2023! Do you enjoy solving problems and have a passion for technology? Are you looking for a fast-paced summer internship where you will grasp new leadership techniques, acquire a technical certification to compliment your academic qualifications, and work within a pivotal team to support our customers?
You like connecting with people, and are comfortable with basic technical concepts e.g. networking, server installation, and Active Directory. You enjoy learning new things and want to challenge yourself. Your positive attitude is infectious, and your communication and interpersonal skills are on point. You have previously pursued leadership roles within class projects, extra-curricular activities or a part-time job, but one of your strongest skills is working well in a team. You like receiving regular feedback and you do an outstanding job of applying that feedback to improve.
Position Overview
The Technical Analyst internship is a 12-week program designed as a precursor to our graduate Leadership Development Program (leading to roles in our Field Consulting, Sales Engineering, Technical Specialist, and Customer Success teams). You will learn about Citrix products, obtain at least one technical certification, fine-tune your presentation skills, and improve your leadership expertise, all in one summer!
Role Responsibilities
You will spend your internship working within the Customer Success team, which includes 4 main components:
Sales support — you will support the Sales team by researching and addressing queries; helping to support customer accounts ranging in size from Small Business (<50 users) to Enterprise (>5000 users). This will require you to research issues and use your problem solving skills to troubleshoot and identify possible solutions, delivering your findings in a professional and timely manner to ensure success in the sales process. Tracking the support you have provided will give you visibility on the direct impact you have made.
Content creation and maintenance — You will be responsible for compiling updates and tracking changes to existing content and creating new content as needed for the Customer Success teams. You will use a variety of tools, ensuring content is updating using the latest templates and Citrix branding. You will work with key people within Citrix to make sure that the content matches expectations and is easily accessible to everyone that needs it.
Ongoing field training facilitation — You will help to organize and coordinate regular training, working with participants and utilizing our Learning Management System.
Lab and customer demos — You will assist the Customer Success team with lab building to mimic customer environments, supporting where needed including solving problems and raising and tracking issues to the relevant teams.
This is an exciting and varied internship which will provide you with real-world context to support your university learning. As well as invaluable experience, you will gain at least one industry recognised Citrix certification during the internship.
Basic Qualifications
Currently an enrolled student at an accredited college or university
A native speaker of at least 1 of the following languages: German, Dutch, French, Italian, Spanish, Swedish, Danish, Norwegian, Russian or Arabic
Business proficiency in English
Preferred Qualifications
Leadership experience (this may be at university, a part-time job, or within an extra-curricular activity)
An understanding of basic Networking concepts e.g. TCP/IP, Routing, Networking
An understanding of Microsoft or applicable directory services e.g. LDAP, Active Directory, etc.
Experience of Windows Server installation and configuration
Experience of application development, SQL, and/or scripting
Please note that visa sponsorship is not available for this position.
Please apply with your CV in English.
universityintern
What you're looking for:
Our technology is built on the idea that everyone should be able to work from anywhere, at any time, and on any device. It's a simple philosophy that guides everything we do — including how we work. If you're driven, passionate and curious, we invite you to make a difference with a brand you can believe in. We want employees to do what they do best, every day.
Be bold. Take risks. Imagine a better way to work. If we just described you, then we really need to talk.