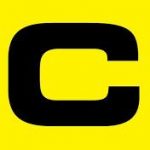 Account Sales Engineer
We, at Cognex Corporation, are world leaders in the development of industrial cameras and software for identification and image processing solutions. Our products are essential components of the automation of production processes (automotive, chip production), quality monitoring of products (3D check of electronic circuit boards), the digitalization of logistics processes (package detections and transports) and much more. Industry 4.0, IIoT (Industrial Internet of Things) and Connected Factory are our core business. With more than 2,300 employees worldwide and a turnover of $US 811 million, we enable more than 25,000 customers to digitalize their production, logistics and quality assurance and thus optimize them in real time. Our customers include the world's largest companies in the automotive, electronics, food industry, medical technology, chip manufacturing and online retail sectors. You would like to get a first impression of us and our products and systems? Then watch our video: https://jobs.cognex.com
We enable a significant part of the current and future digitalization of the global economy. As a result, the demand for our products is increasing enormously. We are expanding globally.
Would you like to work for a world leader in automation and digitalization technology? If you would like to be part of a great team, then send us a convincing application for:
Account Sales Engineer (m/f/d) Digitalization
Your Location: Germany — ideally close to an airport as Frankfurt or Munich due to frequent travel to Russia
Job Summary:
This position is responsible for the field sales of our ID and Vision product portfolio at a list of assigned accounts in a given territory. The clients will be a mix of end users and machine builders, existing and prospective customers. The ASE will work closely with the District Sales Manager and the Product Specialist Sales Engineer to develop account strategies and tactics. The ASE will be responsible for meeting or exceeding a defined quota for assigned accounts. The employee will embody the core values of Cognex including: Work Hard, Play Hard, and Move Fast.
Your Responsibilities:
Identify, manage and close profitable business at assigned accounts and identify opportunities for cross selling at existing assigned accounts
Engage at appropriate levels within assigned accounts to understand client business objectives, plans, challenges and objectives; develop a trust relationship with existing customers, nurture prospects and build new point of contact
Develop a 12 to 24 month pipeline of well qualified incremental business opportunities
Maintain detailed knowledge of installed Cognex technology including competitive products
Effectively demonstrate products to customers utilizing the Cognex standard sales process
Play a lead role in contract negotiations and ensure contract compliance
Cooperate and contribute to the development of integration partners applying the "best sales channel" approach to close strategic opportunities
Assist at trade shows and other marketing events
Coordinate evaluations utilizing the Applications Engineering team
Maintain operational excellence on a weekly basis by accurate forecasting and upward information flow
Your Background:
Proven track record of sales performance in the automation or similar industry
Proven track record of operating in a solutions sales environment with longer and more complex sales cycles
Excellent verbal and written communication skills in German and business fluent in Russian and English. Other languages can be a plus
Building long-term account and partner relationships
Energetic, flexible and capable of operating remotely
PC literate with a working knowledge of MS Windows applications
Ability to travel intensively across the assigned territory
Ability to work independently is required
University Degree or equivalent work experience
Proven sales experience and a good track record for exceeding sales targets is required
Experience in approaching & selling at C-level
Experience in selling vision products is also preferred
What we offer:
Interesting remit in a fast growing international company
Outstanding career opportunities at the world market leader for IIoT and Connected Factory Enabler
Proven track record of working with partners in a sensitive environment & maintaining trustful relationship
Business fluent in Russian and English is a must.
Excellent personal and professional development in a diverse team with a great team spirit
A secure and future-oriented workplace with above-average income opportunities
The good feeling of being among the best and always being in demand
Unique employee-centered corporate culture — «Work Hard, Play Hard, Move Fast»! Watch Cognex celebrating its 40th Birthday https://www.linkedin.com/posts/cognex-corporation_cognex-celebrates-40-years-activity-6775426325613174784-gt3h
Your Application:
If you are interested in this position, please apply exclusively via the link below. To do this, you log in briefly with your email address and a self-created password. After that, please upload your application documents and enter further information. If you have any further questions, we are at your disposal recruiting@cognex.com . We look forward to seeing you!