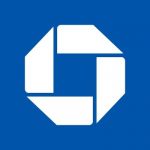 Associate Banker, Russian Team, London
This is an exciting opportunity for you to join a dynamic, diverse team within the Russian market of J.P Morgan's EMEA Private Banking business. We are actively looking for exceptionally talented individuals who are collaborative, confident, and motivated to provide a first-class experience to clients. If you have an entrepreneurial mind-set and are looking to constantly challenge yourself, J.P. Morgan is the place for you. You will be working alongside a team of talented colleagues from other markets, businesses, and functions to provide you with the opportunity to take your career to the next level.
Our Private Bank is a global wealth management leader that delivers the highest quality advice, service, capabilities and solutions to Ultra High Net Worth individuals and families around the world. Through our integrated and diverse platform, we deliver highly customized and comprehensive market leading solutions to help clients with the many challenges and complexities they face in the ever evolving financial services space.
Role Overview
The Banker is the face of J.P. Morgan's Private Banking business. The Banker leads new client acquisition and retention through a broad knowledge of investments, banking, lending and financial planning. This role is responsible for the client experience, business development, and engaging our resources to deliver a complete wealth management solution to clients.
The Banker Associate´s primary responsibility is to work with Senior Bankers in the team in order to maintain and further develop the business.
This role is on the Russia Team with a specific focus on existing and prospective clients with their net worth primarily originating from Russia and the Former Soviet Republics.
Responsible for marketing and implementation of investment, banking and lending products to clients with assistance from the integrated team (Investor, Capital Advisor and Wealth Advisor).
Work in conjunction with partners from compliance and other business functions in order to manage each account to ensure that the client has a completed and up to date profile, KYC documentation and that accounts are properly maintained and serviced.
Build trust with clients and effectively manage relationships such that in time they will be in a position to develop their own book of existing business consisting of clients focused within the relevant market.
Ensure that the proposed products and services maximize the client's needs, goals and objectives.
The Banker's performance will be measured by objectives using specific financial and client satisfaction objectives.
Qualifications
Demonstrated understanding of investments, banking and lending concepts including, but not limited to: asset allocation, managed portfolios, brokerage accounts, portfolio reviews, deposit and loan solutions, and identification of wealth planning opportunities.
Ability to work both independently and as a team player.
Excellent communication skills, both written and oral.
Strong analytical and quantitative skills.
Ability to multi-task and manage priorities effectively.
Ability to adapt to a rapidly changing business and technological environment.
Exceptional problem-solving skills.
Proactive and target driven.
Absolute discretion when dealing with confidential matters.
Previous experience in Private Banking working with Ultra High Net Worth individuals and families from Russia is desirable.
Previous business development experience including cold calling to develop new client relationships is desirable.
Proficiency with Microsoft Office Suite (Word, Excel and PowerPoint) and Internet/Intranet.
Ability to learn proprietary software and databases.
Bachelors degree required (or equivalent)
Fluency in English and Russian is required
J.P. Morgan is a global leader in financial services, providing strategic advice and products to the world's most prominent corporations, governments, wealthy individuals and institutional investors. Our first-class business in a first-class way approach to serving clients drives everything we do. We strive to build trusted, long-term partnerships to help our clients achieve their business objectives.