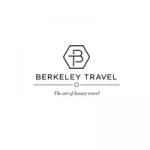 Client Relationship Manager
Berkeley Travel was founded with a mission of delivering the highest level of service to our exclusive network of corporate and HNW leisure clients. With over twenty years' experience in the luxury travel sector, our team have built, and will continue to build, an extensive global network of partners coupled with an in-depth understanding of our clients travel needs allowing us to offer our clients a completely tailored travel experience.
We believe in partnering with our clients to understand all their needs to ensure their travel is a truly pleasurable experience and every request or desire is taken care of by our dedicated travel concierge.
Our team are passionate travelers who enjoy creating amazing travel experiences for our privileged clientele.
The role of the Client Relationship Manager exists to manage and maintain the client relationships within the Berkeley Travel (World) organisation. You'll be working across our Russian client database, alongside the company's CEO, to manage the expectations of the clients.
Role Accountabilities
1. Delivering outstanding customer service to HNW & UHNW clientele
2. Managing the B2C relationships amongst our Russian clients
3. Researching and planning experiences requested by clients / CEO of the company
4. Creating and amending passenger locator forms whilst generating QR codes under the COVID-19 Travel guidelines for clients
5. Chasing commission from suppliers globally & checking / maintaining accurate commission reports
6. Occasional travel abroad to meet clients and suppliers
7. Ensuring the company's client database is kept up to date, whilst creating folders for new suppliers
8. Assistance with sourcing new suppliers and maintaining / chasing supplier contracts
9. Managing client flight reservations using Galileo
10. Managing supplier database via Dolphin system, whilst creating folders for new suppliers
11. First point of call for answering any telephone enquiries and taking messages / diverting calls to relevant departments, whilst also maintaining communication via Whatsapp with staff and clients
12. Creating complex itineraries for clients, including transfers, meet and greet services, etc.
13. Issuing & re-issuing relevant client flights tickets via Galileo
14. Chasing and confirming bookings with relevant suppliers, whilst sending confirmed itineraries to clients
15. Working alongside the Berkeley Lifestyle Department for any VIP Concierge requests made by clients
16. Checking availability and bookings with consolidators via Galileo, Lime and Aviate
17. Any other client management duties as set out by the CEO
This job description reflects the major tasks to be carried out by the post holder and identifies a level of responsibility at which they will be required to work. In the interests of effective working, the major tasks may be reviewed from time to time to reflect changing needs and circumstances of the business and the travel industry. Such reviews and any consequential changes will be carried out in consultation with the post holder.
Reference ID: 250821
Expected start date: 01/11/2021
Job Types: Full-time, Permanent
Salary: £28,000.00-£30,000.00 per year
Additional pay:
Benefits:
Company events
Company pension
Employee discount
Work from home
Schedule:
COVID-19 considerations:
Berkeley Travel Ltd operates as a COVID secure organisation. Further details and documentation will be provided at offer of employment.
Ability to commute/relocate:
London N1 1TY: reliably commute or plan to relocate before starting work (required)
Experience:
GDS (Galileo): 2 years (required)
Work remotely:
Чтобы откликнуться на эту работу, пожалуйста, посетите uk.indeed.com.