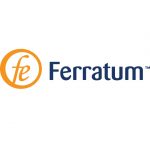 Collections Officer
Responsibilities:
Phone calls and e-mails to customers that are past due
Negotiating and motivating customers to repay their debts
Interview reasons for delays in payments
Constant monitoring of payment agreements
Finding and updating data to debtors (skip tracing)
Registering in computer programs Collections activities
Other tasks assigned by the line manager
Requirements:
Work experience in collections or customer service is beneficial
Fluent in spoken and written Latvian and Russian
English is beneficial
Strong interpersonal and communication skills as required to effectively communicate to a diverse audience
Problem solving, conflict resolution and negotiation skills
Confident, driven and results oriented
Why join Ferratum?
We actively strive to create the right environment and provide the right tools for our employees to enjoy their work and to thrive.
Joining Ferratum you will:
Feel that we believe in the development of our employees through training, education and by providing conditions which lead to increased productivity, motivation, performance and engagement
Join a fast and growing international finance company
Enjoy a friendly and collaborative atmosphere with supportive teams in a fun startup-like culture
Be offered a competitive salary, benefit packages and other additional perks
Have fun at work
Чтобы откликнуться на эту работу, пожалуйста, посетите de.indeed.com.