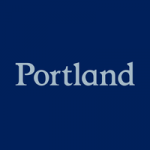 Consultant – Crisis Communications, Litigation and Disputes
Portland is a leading communications consultancy with offices in London, Doha, Nairobi, Singapore, Washington D.C., Berlin, Paris and Brussels.
We design and deliver communications strategies for some of the world's highest profile organisations, governments and individuals.
We are pioneers in integrated communications, helping our clients to manage their reputations, navigate complex issues and win arguments on their terms with audiences' right around the world.
Position:
Specialist Litigation and Disputes consultants
Portland's Litigation and Disputes offer is managed by team of litigation communications specialists.
Our team is made up of communications experts, former lawyers, and public-sector employees.
We work alongside lawyers to protect and enhance reputations during multi-jurisdictional litigation cases, as well as those involving international businesses, group action litigations, and high-profile regulatory and financial investigations.
Portland manages the risks for its clients in high-profile and high-value cases across multiple jurisdictions and languages. Our work extends beyond the courtroom to encompass complex public and political considerations.
The Litigation and Disputes offer also provides crisis communications advice to clients facing quickly unfolding issues.
Portland's specialist and experienced team is diligent, discreet and focused on results. We are ranked in Band 1 Chambers & Partners for Litigation PR.
The role
We are looking for a Consultant (Account Manager) to support Portland's growing Litigation and Disputes offer.
The candidate will have at least three years' experience working full-time in a PR agency or in-house at a relevant organisation or company, with a demonstrable interest in communications, the law, international relations and politics.
The ideal candidate will have proven experience in providing crisis communications support, or in helping to manage public crises, in their previous roles.
In addition, the candidate will also have demonstrable experience of project management and writing strategic recommendations in their previous roles.
The Consultant may be required to carry out all or some of the following key tasks in support of our clients:
Building integrated communications plans for our clients, including combining media relations, social media and other online channels;
Managing responses to crises by providing strategic communications advice to clients, often at very short notice;
Briefing and supporting colleagues to prepare media and social media analysis reports;
Developing strategy and messaging for our clients;
Providing media engagement recommendations, and both delivering on media outreach and supporting junior colleagues on media relations;
Sourcing information and writing briefings using digital and media audit tools, and legal documents;
Project management of accounts, marketing activity for Portland, and some internal processes;
Supporting and, where relevant, managing new business proposals and pitches;
Sharing knowledge and skills in communications within Portland, including beyond the Litigation and Disputes offer;
Overseeing monitoring processes, tracking issues in the media and online, and make proactive recommendations;
Line manage junior colleagues as needed;
Support junior staff through providing constructive feedback, briefings and where appropriate training sessions.
Requirements:
Person specification
Essential
Have excellent English-language writing skills;
Be organised and able to manage demanding workloads under time pressure, including for other colleagues;
Be capable of maintaining a high level of quality in your work during a crisis;
Have a very good understanding of different communications channels and how they are used;
Be able to multi-task and manage competing priorities, and help colleagues manage their own competing priorities;
Be capable of project management and overseeing colleagues' work;
Have a willingness to learn from your colleagues and to share knowledge with them;
Be logical, creative and flexible in the appraisal of problems;
Be comfortable managing both up and down;
Be a confident communicator in person and over the phone.
Desirable
Litigation communications experience, particularly at a communications agency;
Foreign language skills, particularly Arabic, French or Russian;
Experience of Public Affairs, politics and campaigning;
Experience in journalism, blogging and social media;
Experience of using social media platforms (Facebook, Twitter) in a professional capacity;
Use of data for open-source research and analysis;
Proficient in the use of digital research and analysis tools;
Experience of line managing colleagues.
Other information:
What Portland offers in return
We are committed to employee development and have an open doors culture. We have a solid and structured approach to individual career development where you will have the opportunity to learn from some of the most experienced people in the business and we regularly reward and promote success within the company. We actively encourage staff to develop innovative and exciting ways of delivering success and to take on new challenges and responsibilities to aid progression.
The opportunity to work in a highly collaborative and growing team. You will work on complex client problems where you will be encouraged to contribute your ideas and stretch your skills and knowledge.
These complex client problems are often high-profile and permit our people to work on some of the most relevant current affairs at any given time.
We have an unrivalled network of senior advisosr; a group that has held some of the hottest seats in politics and the media, from a cabinet minister who has had roles including Secretary of State for Defence, to Members of the European Parliament, to a Political Editor of The Sun, and Director of Communications at No.10. Our clients benefit from their experience and expertise, but so do our people.
Every person that works at Portland is eligible for our industry leading annual profit share. When Portland thrives, all of our people share in that success.
Our remuneration package also includes a wide range of employee benefits, such as our competitive pension contributions, private healthcare life assurance cover, company contribution to gym membership, company parties and much, much more!
We are part of the Omnicom Group, the leading global advertising, marketing, and corporate communications company.
Чтобы откликнуться на эту работу, пожалуйста, посетите uk.indeed.com.