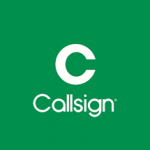 Data Scientist
Russian hacker, Vladimir Leonidovitch Levin, attempted the biggest bank heist the world had ever seen via dial-up internet in 1994, Zia Hayat, Callsign CEO and founder, was hooked — armchair fraud became a real possibility. From this moment, Zia knew he wanted to play a part in stopping the bad guys and securing the internet for all. Founded In 2012, Callsign's mission has been to make Digital Identity simple and secure for everyone and everything. In that time, we've grown to over 200 employees, opened offices in Singapore and Abu Dhabi, been recognised as a WEF Global Innovator and our technology is being used by many of the world's leading financial institutions to keep millions of consumers safe.
But we aren't stopping here. The identity revolution has only just begun, and we are looking to hire the brightest and inquisitive minds to help us make every web, mobile and physical Interaction seamless and secure. If this sounds like you, lets chat.
Requirements
The Callsign Data Scientist will conduct data analysis, statistical modelling, and supervised machine learning based on
Customers confirmed fraud events to use the Callsign platform to the full extent.
The analyst will also set up the initial policy based on the customer's objectives.
Additionally, the analyst will investigate suspicious behaviour observed, often from confirmed fraud events, and provide new insights and policy suggestions.
The DS will drive policy enhancement that will lead to immediate real-world impact in increased profits, lower authentication friction, and reduced credential abuse for the customer.
The DS will Leverage experience at peer organizations to provide data insight & identify emerging threat vectors.
Minimum 5 years experience in fraud & authentication investigation in Banking, Payment processor or large E-comms.
Ability to make decisions with limited and conflicting information.
Solid knowledge of Card Not Present (CNP) environment, ACH, ACH Returns, Credit Card Chargebacks, Account Takeover Patterns, Login Compromise, Payment fraud.
Strong Machine Learning background & fluency in python, JavaScript, SQL, Scala, R etc.
Fluency with data analysis and visualization tools.
Experience working with Rules Engine.
Customer facing experience solving real world problems.
Чтобы откликнуться на эту работу, пожалуйста, посетите uk.indeed.com.