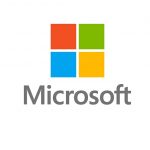 Digital Cloud Acquisition — Russian
Microsoft is empowering every person and every organization on the planet to do more and achieve more. We have set ourselves three bold ambitions: create more personal computing, reinvent productivity and business processes and build the intelligent cloud. Our culture is centred on embracing a growth mindset, a theme of inspiring excellence and encouraging teams and leaders to bring their best each day.
Microsoft is a company where passionate innovators come to collaborate, envision what can be, and take their careers to levels that they can't achieve anywhere else. This is a world of more possibilities, more innovation, more openness, and sky's-the-limit thinking — a cloud-enabled world.
At Microsoft we have unique capabilities to meet the needs of both individuals and organizations. We care deeply about taking our ideals and vision around the globe, and to make a difference in peoples' lives and organizations in all corners of the planet. Our mission is to empower every person and every organization on the planet.
As part of our transformation, one of our key areas of focus is the modernization of our sales motions. Digital Sales is a newly formed organization with a charter to accelerate Microsoft's growth in its cloud-first, mobile-first businesses along with the traditional businesses. Digital Sales is at the forefront of establishing a new sales model leveraging modern technology, big data and analytics to drive impactful demand response and targeted sales coverage.
The EMEA Digital sales team is currently 800 people and we are still growing, based out of our
Responsibilities
Engage with customers across industries, company sizes and types to determine their needs and identify opportunities to fulfil their needs with Microsoft's leading cloud technologies
Effectively turn prospects and qualified leads into opportunities and revenue pipeline by filtering them through different criteria, e.g. BANT (budget, authority, need and timeline)
Effectively leverage funding programs to accelerate and close deals that result in new customer adds and/or renewals. Maximize up-sell and cross-sell deals collaborating with the solution specialist teams and partner team to present customers the Microsoft 'cloud' value proposition, for competitive advantage and new solutions, which aligns to the customer's business objectives and IT initiatives
Maintain a healthy balanced and predictable pipeline: Continually assess the pipeline for any deal that will not produce the high yield result anticipated. Set up and manage a regular rhythm for pipeline reviews with key members of the sales team. Prepare and deliver accurate forecast and pipeline reports. Develop Strategic Opportunity Sales Plans for 'must-win' deals.
Contribute to the development of Microsoft's World Class Sales Organization: Be committed to learning the customer's business and your professional growth. Develop a working knowledge of Microsoft's transformation and leverage all training resources
Uncover, engage and close large cloud opportunities in unmanaged SMB segment sales territory for Azure (r Biz Apps, or Dynamics** manager please amend, while articulating the Microsoft Value Proposition for our entire cloud strategy.
Work in a fast-paced, collaborative and dynamic teaming environment with Technical Solution Professionals, Customer Success, Partners and Sales Excellence to effectively manage opportunities and pipeline through the sales cycle
Qualifications
Microsoft is an equal opportunity employer. All qualified applicants will receive consideration for employment without regard to age, ancestry, color, family or medical care leave, gender identity or expression, genetic information, marital status, medical condition, national origin, physical or mental disability, political affiliation, protected veteran status, race, religion, sex (including pregnancy), sexual orientation, or any other characteristic protected by applicable laws, regulations and ordinances.
Benefits/perks listed below may vary depending on the nature of your employment with Microsoft and the country where you work.