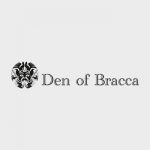 Head of Operations
We're a three fantastic independent restaurants. We're a growing company with future openings in the pipeline so we're looking for people that want to grow and develop with us. As the Head of Operations, you will be accountable for and have full control over the brand, from the day to day operations through to the strategic direction of the future business
Key Responsibilities of this role will include:
Control of the work of 3 restaurants
Prepares budgets, schedules, and other organisational reports as neede
Manages team workloads in order to meet goals and deadlines
Develops plans to increase efficiency and reduce costs
Improves existing systems and policies
Ensures customer requirements are met in a timely manner
Manages stock and inventory
Works closely with other departments to promote efficient factory optimisation
Identifies improvement areas and plans and implements systems to boost company effectiveness
Executes plans designed to meet company goals by changing policies and coaching employees
The knowledge and skills we require include:
Knowing the Russian language
Operational experiencein the restaurant and hospitality sector.
Commercial acumen and strategic thinking, strong organizational skills and ability to drive results.
Strong financial acumen.
History of delivering sales growth and P&L profit conversion.
Restaurant Location:
Green's — IG10 1DN
Den of Bracca, RG12 1AA — office
G.Astrologia, N14 5PA
Do you want to be part of this? Apply Today!
Job Types: Full-time, Permanent
Salary: £55,000.00-£60,000.00 per year
Additional pay:
Benefits:
Company car
Discounted or free food
Flexible schedule
Sick pay
Schedule:
Language:
Work remotely:
Чтобы откликнуться на эту работу, пожалуйста, посетите uk.indeed.com.