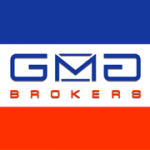 Junior Broker
GMG is an inter-dealer brokerage firm offering a wide spectrum of bespoke broker-dealer services. With a strong presence in the Middle East, Eastern Europe and South Africa, GMG operates throughout the GCC, MENA, and Emerging Markets regions, facilitating deals on behalf of its diverse client base, consisting of a vast majority of the world's largest banks, investment banks, hedge funds, and investment firms. With offices in both Dubai and London, GMG's international team, operating in eight different languages, facilitates for its clients the buying and selling of a variety of financial products across several markets and asset classes.
JOB DESCRIPTION:
An excellent opportunity to join a growing team of Emerging Markets brokers in the City of London, primarily focusing on the Russian and CIS market. The successful candidate can look forward to joining a well-established and growing desk and partake in the name give up trade matching of interbank clients within the product categories listed above.
DESIRED CANDIDATE PROFILE
Minimum of a 2:1 (or equivalent) in Finance, Accounting, Economics or STEM degree from leading university
Previous experience in brokerage/sales/trading is desirable but not compulsory
Thorough understanding of the financial market dynamics
Fluent spoken and written English is a must, preferably alongside another foreign language
Knowledge of Russian is preferable but not compulsory
Strong interpersonal skills
Detail oriented, well organised with an ability to multitask
Sound knowledge of Microsoft Office with focus on Excel
Proactive attitude and willingness to learn
Education: Minimum of a 2:1 bachelor's degree
Nationality: Any. The candidate must have the legal right to work in the UK.
Benefits:
Fantastic training provided
Opportunity for progression and development
Great team environment
Competitive Pay
Job Types: Full-time, Permanent
Additional pay:
Schedule:
Work remotely:
Чтобы откликнуться на эту работу, пожалуйста, посетите uk.indeed.com.