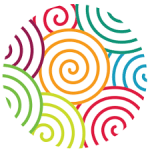 Project Manager
Tranio is a cross-border real estate investment platform.
We have offices in Germany, Spain, Greece and Russia.
We are looking for a project manager in Berlin to join our team.
As a project manager you will:
coordinate work with clients (accompany clients for the viewings);
search partners for property sales;
search properties for investment (apartments for renovation, buildings);
coordinate work with contractors (lawyers, accountant, banks);
provide assistance with translations and paperwork;
search direct product to sell to the final client;
provide clients with consultations on buy-to-let properties;
develop expertise in international property sales;
provide transaction support for pending sales.
What we expect:
fluency in Russian, English, and German;
analytical thinking;
proactive approach;
excellent communication skills.
We offer:
salary + commission + KPI;
a friendly team of like-minded professionals;
leadership opportunities and opportunities for professional advancement.
Job Types: Full-time, Permanent
Salary: 1,500.00€ — 2,000.00€ per month
Work Remotely:
Чтобы откликнуться на эту работу, пожалуйста, посетите de.indeed.com.