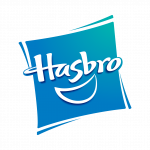 Sr Internal Auditor
Hasbro is looking for a Senior Internal Auditor to join the EMEA Internal Audit Department. This role can be based in our Stockley Park office or remotely in the following countries: Austria, Czech Republic, Denmark, France, Germany, Greece, Hungary, Italy, Netherlands, Poland, Romania, Russia, Spain, Switzerland or UK. As a Senior Internal Auditor, you will be an essential member of the team and will be responsible for planning, performing, reporting, and following up on audit assignments such as, financial and operational reviews of subsidiaries, functional/department reviews, sales cut off audits, Sarbanes Oxley & Compliance reviews, ad hoc reviews & projects and assisting our external auditors in the interim and year-end audit process.
We have a team of 4 Auditors/Sr. Auditors who work mainly in teams of two and report to the EMEA Internal Audit Manager. During audit engagements, Internal Auditors are supervised by Senior Internal Auditors.
A day in the life as a Senior Internal Auditor:
Perform audits in a professional manner in accordance with the approved audit programme.
Obtain, analyse, and evaluate evidence obtained during a review and express an informed, objective opinion on controls and systems adequacy and effectiveness and the efficient performance of the activities being reviewed.
Review transactions, documents, records, reports, and methods for accuracy and effectiveness.
Prepare acceptable working papers, which record and summarise data on the assigned audit section.
Demonstrate the ability to discuss audit findings.
Prepare written audit findings to include in audit reports.
What you'll bring:
Bachelor's Degree in Accounting, Business or Finance.
Fully qualified — ACA, ACCA, CIA or CIMA (or equivalent level obtained in another European country).
Significant, demonstrable experience in Internal or External Audit (preferably in a Big 4 role).
Fluency in English and one other European language – French, German or Russian.
Willing to travel 30-40% of the year (Each overseas project generally requires 1-2 weeks travel.)
Strong organisational and planning skills, with the ability to meet strict deadlines,
Excellent interpersonal, written & oral communication skills and confidence to present to Senior Management. A collaborative working style and «can do» attitude
Strong organisational and planning skills, with the ability to meet strict deadlines.
Flexible and adaptable to changing priorities.
Ability to handle multiple tasks effectively and efficiently.
Desirable skills/experience:
Audit experience within a manufacturing / FMCG environment.
Experience and knowledge of SAP.
Prior SOX testing experience
Knowledge of US GAAP.
Qualification (ACA, ACCA, CIA, CIMA or equivalent level obtained in another country).
Чтобы откликнуться на эту работу, пожалуйста, посетите uk.indeed.com.