98% of students who
worked with us
reached their goals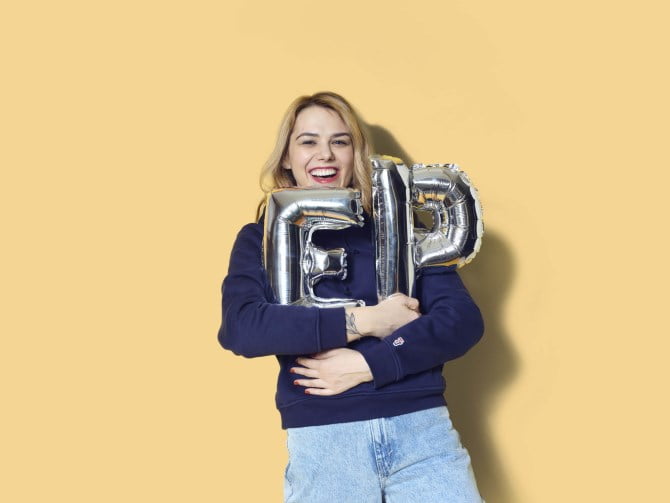 Became an Audit Trainee at a large accounting practice in London with Tier 2 (General) sponsorship
Moved from London to Munich to complete a graduate programme at UniCredit
Started working as a Legal Counsel for a UHNW Family Office in London with Tier 2 (General) sponsorship
Got a graduate scheme offer to work as a Technology Business Consultant in Cerillion Technologies in London with Tier 2 (General) sponsorship
Got a last-minute Tier 5 (Government Authorised Exchange) visa support and stayed in the UK to work as an Educational Consultant
Joined a leading recruitment and executive firm in London as a Recruitment Consultant with Tier 5 (Government Authorised Exchange) visa support
Choose a package that's right for you
STARTUPS & SMEs
Find an entry-level job in
a growing start-up or SME
£1753.00
New CV

Your new CV rewritten by us

Updated LinkedIn profile

Your LinkedIn profile optimised based on our instructions

CV ebook

A 17-page guide made by our consulting team to use CV effectively

LinkedIn ebook

A 12-page guide made by our consulting team to get the most out of LinkedIn

Cover letter template

A personalised template for multiple job applications

3x LinkedIn message templates

Bespoke templates to use for networking and approaching employers

Job tracker

Excel tracker to monitor your progress and stay focused

10x Employer contacts

Details of potential employers from our network to kick-start your job search

5x Industry job sources

A list of specialised job sites and platforms in your industry

Visa manuals

A step-by-step guide with the requirements and details of each visa route

6 hours of personalised consulting

Extra hours with your consultant that you spend preparing for every stage of your job search
Valid within 6 months of purchase
Additional hours available at £150 per hour
CORPORATIONS
Secure a graduate scheme
in a global corporation
£2579.00
New CV

Your new CV rewritten by us

Updated LinkedIn profile

Your LinkedIn profile optimised based on our instructions

CV ebook

A 17-page guide made by our consulting team to use CV effectively

LinkedIn ebook

A 12-page guide made by our consulting team to get the most out of LinkedIn

Cover letter template

A personalised template for multiple job applications

2x Bespoke cover letters

Personalised cover letters written by us from scratch for 2 specific roles

Job tracker

Excel tracker to monitor your progress and stay focused

10x Open graduate roles

Available junior corporate positions we select for you to apply for

5x Industry job sources

A list of specialised job sites and platforms in your industry

Visa manuals

A step-by-step guide with the requirements and details of each visa route

8 hours of personalised consulting

Extra hours with your consultant that you spend preparing for every stage of your job search
Valid within 6 months of purchase
Additional hours available at £150 per hour
ALL-IN-ONE
Look into all relevant job
opportunities fit for you
£3790.00
New CV

Your new CV rewritten by us

Updated LinkedIn profile

Your LinkedIn profile optimised based on our instructions

CV ebook

A 17-page guide made by our consulting team to use CV effectively

LinkedIn ebook

A 12-page guide made by our consulting team to get the most out of LinkedIn

3x LinkedIn message templates

Bespoke templates to use for networking and approaching employers

Cover letter template

A personalised template for multiple job applications

2x Bespoke cover letters

Personalised cover letters written by us from scratch for 2 specific roles

Job tracker

Excel tracker to monitor your progress and stay focused

10x Employer contacts

Details of potential employers from our network to kick-start your job search

10x Open graduate roles

Available junior corporate positions we select for you to apply for

5x Industry job sources

A list of specialised job sites and platforms in your industry

Visa manuals

A step-by-step guide with the requirements and details of each visa route

12 hours of personalised consulting

Extra hours with your consultant that you spend preparing for every stage of your job search
Valid within 6 months of purchase
Additional hours available at £150 per hour
Not sure which package to choose? Take a free test to pick your consultant (in Russian)
Find your consultant
Meet our consultants
Equally brilliant and trusted, our career consultants will help you get a job in a sector and country of your choice. Find out more about their areas of expertise.
ABOUT
With 9 years of recruitment & HR experience, Nina sees no obstacles in achieving her professional goals. She moved to France to complete her master's degree and then managed to progress to become an HR Director just 3 years after graduation – the fastest amongst her fellow graduates. With her well-rounded HR and immigration law expertise, Nina will share her knowledge with you of how to get a job in France and build an outstanding career there.
COUNTRIES
ABOUT
Vlad's finance experience spans 10+ years in the UK across five industries and includes companies such as Groupon, Santander, Peel Hunt and Zopa Bank. It's the skill of building high performing teams and helping colleagues to grow professionally that makes Vlad excited to join EP Advisory. Whether you are an experienced professional or a student, Vlad will assist you with your career ambitions, be it clarifying your career path, preparing for interviews or securing a finance role in the UK.
COUNTRIES
ABOUT
With 9+ years of experience working for Accenture, BT and WhatsApp across various roles in tech & IT in the UK, Yulia helps young and experienced IT professionals to build careers at the leading corporations in the UK and Europe. This includes mid-senior roles as well as IT graduate schemes.
COUNTRIES
Frequently asked questions
What is the difference between fixed deliverables and additional hours of personalised consulting?
Every package includes written deliverables (CV, LinkedIn, Cover Letter, etc) and personalised consulting hours (2-12 hours, depending on the package). The number of hours of personalised consulting in each package go in addition to the list of fixed deliverables and are performed in the form of Skype consultations and email/messenger communications with you related to your job search. In other words, we will take as much time as needed to produce a final version of your CV or a Cover letter (even if it is 2-3 weeks) without deducting any time out of the hours included in the package.
What is the overall structure to your working process?
1. DIRECTION & GOALS
We start with an exploratory consultation via Skype to assess where you want to work and what you aim to do. In the consultation, we guide you through a list of questions on your experience, career options, employer types, visas etc. and help you figure out what's most suitable for you. The consultation takes 30-60 min out of the total number of personalised consulting hours included in your package.
2. POSITIONING
We write an exceptional CV for you and optimise your LinkedIn profile based on the details of the experience you provide us with. At the end of this stage, you will also get additional ebooks & guides on how to adapt your CV for each role. This step takes 5-7 working days of your lead consultant and does not affect the package hours of personalised consulting.
3. STRATEGY
We book a strategy consultation via Skype and show you effective ways of approaching your dream employers in line with your updated positioning. This includes LinkedIn/Xing training, access to hidden job markets, introductions to potential employers etc. The consultation takes 30-45 min out of the total number of hours included in your package.
4. APPLICATION PROCESS
We create a personalised Cover Letter template and an introductory LinkedIn message template based on your positioning and career goals. After you pick a live job ad that you would like to apply for, we work together on adjusting your templates to it and provide you with recommendations on how to best use your Cover Letter and LinkedIn messages. This step takes 3-5 working days of your lead consultant and does not affect the package hours of personalised consulting.
5. INTERVIEW & OFFER
Based on your preference for a role at a company you'd like to work for, we hold a mock interview helping you prepare for the final part of your application process. One mock interview training takes 1-1.5 hours out of the total time of personalised consulting in your package.
What can I spend the remaining time of personalised consulting left in my package?
You can spend the hours of personalised consulting in your package on ongoing support and any questions you might have throughout the job search, application and relocation process, from visa options to cover letter reviews to editing your emails. Whatever you need along the way, we are always by your side – whether over the phone, in WhatsApp/email or via Skype.
What happens when the hours of personalised consulting in the package run out?
You will see it in your dashboard. We track your time of personalised consulting by recording time spent on Skype consultations, reviewing your cover letters or answering your questions in WhatsApp. You will always know how many hours/minutes you have remaining.
How do I know how much time of personalised consulting is left in my package?
You can also buy an unlimited amount of additional hours via our website.
How long are the packages valid for?
Our packages are valid for 3 to 12 months from the date of purchase, depending on the package. Please see individual packages for the exact duration of validity. We would like to highlight that if for some reason you are unable to start working on the package straight away after the purchase, we will extend the validity of the package starting from the date of the first consultation as opposed to the date of purchase.
CV and LinkedIn writing – how does it work?
CV & LinkedIn writing service is performed in 4 stages.
1. CV formatting
We change the layout of your resume according to what employers want to see using our template that captures the best practice and years of our consultants' experience.
2. Writing the compelling content
Wondering who actually writes the CV? We do. But to get from a blank page to a finalised document, we need your input and answers to our questions about your experience. First, we define your responsibilities and achievements, find correct job titles in English/German, highlight key competencies and add keywords to resonate with an employer in seconds. It then takes 2-3 rounds of iterations to produce a compelling CV.
3. Proofreading
Our native proofreaders check your CV for errors – your CV has to be mistake-free. We then send you the final version in a word doc format so you can adjust it to any relevant roles. Our clients often say, "I cannot believe that my experience and achievements sound so impressive!"
4. LinkedIn profile optimisation notes
Based on the proofread resume, we send you instructions on how to optimise your LinkedIn profile in English. The instructions cover every little detail, from URL and overall settings to every section of your profile. Once you have updated your LinkedIn profile, we will look through it again to make sure you did everything correctly and provide further improvement recommendations when needed.
In addition to your CV and LinkedIn notes, you will get a 17-page CV ebook, a 12-page LinkedIn ebook and a guide on how to adapt the CV for each role.
What is a cover letter template and why do I need one?
A Cover letter template is one of our most important deliverables that are essential to your job search and application process. We write a Cover letter template personalised to your positioning and job search strategy. You can then use this template as a starting point and key guide for your multiple job applications.
We make sure you fully understand how to work with your Cover letter template most efficiently when applying for different jobs. That's why this service includes the following process:
We create a personalised template based on your experience and career goals.
You pick one live job ad and use our template to create a draft of a tailored cover letter.
We study the draft, make amendments if required, providing you with further recommendations (this can take 1-3 drafts).
Once we finalise your tailored cover letter for the job you picked, we send it to a native speaker for proofreading.
You then receive the proofread tailored cover letter you can use as an example for future applications as well as the template you originally received.
How is a bespoke cover letter different from a cover letter template?
Corporate and All-in-one packages include a Bespoke Cover Letter amongst other deliverables. Unlike the Cover letter template that provides a basis for multiple job applications, the Bespoke cover letter targets a specific job role that you'd like to apply for. The process includes the following steps:
We write a tailored cover letter from scratch for the open job of your choice, starting from thorough company research to providing details of your relevant experience.
We send you the first draft with comments/questions if there is any information missing. It usually takes 1-3 drafts to get it right.
We send the final version of your tailored cover letter to a native speaker for proofreading.
How long will it take to write my CV/cover letter/LinkedIn messages?
It largely depends on your schedule and how fast you reply to our consultant's questions and return the drafts to us. Here is the usual timeframe:
CV & LinkedIn writing service (CV & LinkedIn profile optimisation) takes 5-7 working days.
Cover Letter writing and editing take 3-4 working days per cover letter.
LinkedIn message tailored templates creation takes 1 working day.
Will I work with only one consultant?
Of course! Our consultants Ksenia Goncharova, Elena Lvova and Andre Atallah have many years of experience preparing for interviews and assessment centres in the UK and Europe. They have already helped hundreds of our clients to secure a job at a large corporation or a graduate scheme.
Brainteasers, competency-based questions, video interviews and company-specific questions are just some of the assessment types they will train you for.
Do you prepare for interview for graduate schemes?
Not always. Even though you will have one lead consultant allocated to you, there may be other consultants involved in the process. For example, your CV could be written by someone else or we might suggest an interview training with a consultant specialised in a certain industry or country.