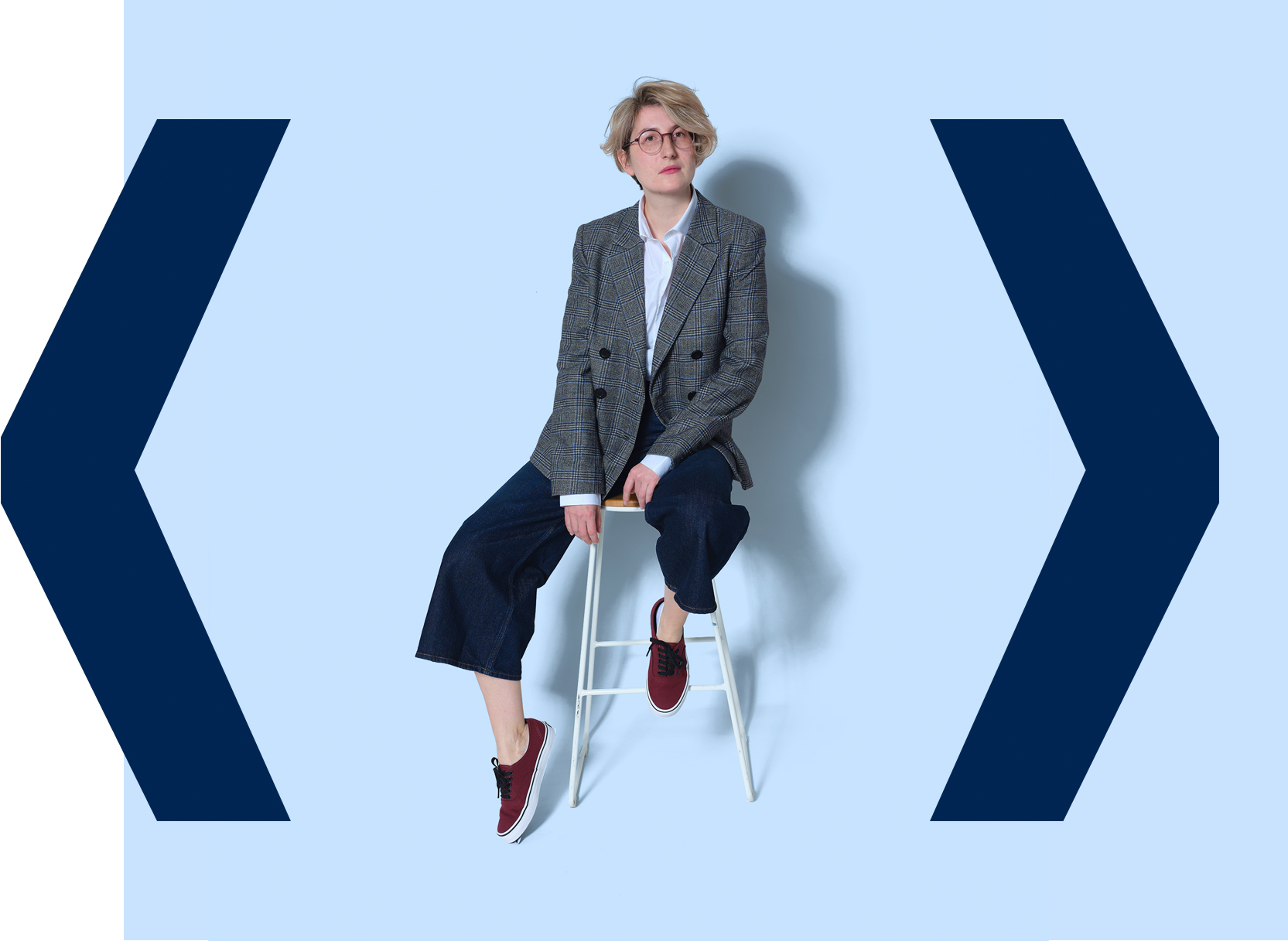 Boost your chances with experienced consultants and lawyers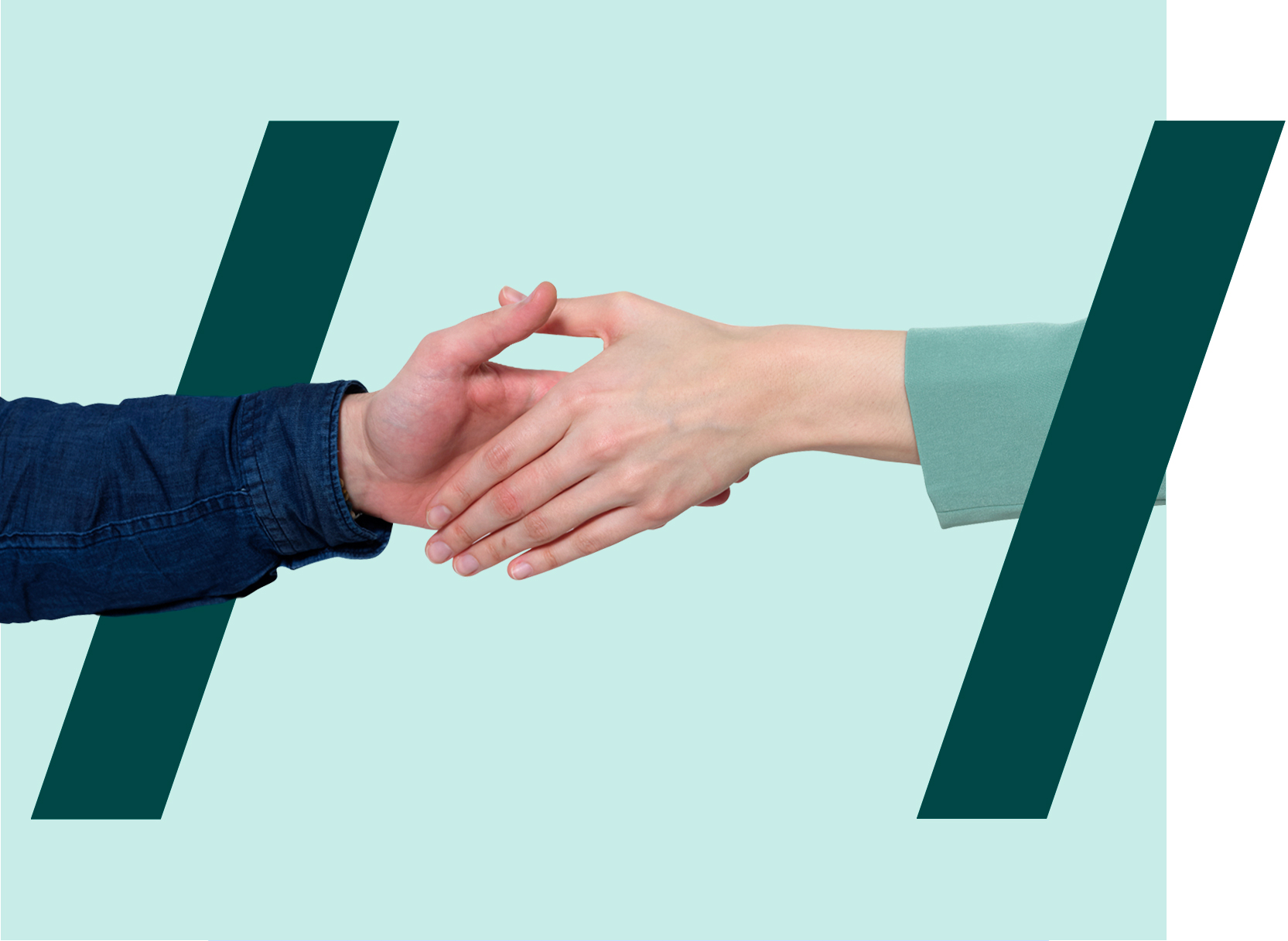 Your visa application will be supported by a joint team of EP Advisory and Sterling Law. 450+ Global Talent cases with a 93% success rate!
Us working together means you get the best out of our expertise – EP Advisory takes care of your document prep while Sterling Law provides legal advice.
We have English-, Ukrainian- and Russian-speaking case managers, so whatever language you speak, we will be able to support you.
All the fields covered. Our clients got approved by Tech Nation, The Royal Academy of Engineering, and Art Council England.
For those who dare: we have experience in helping marketing, product management and even HR professionals to secure this visa!
Our initial assessment test and intro calls are FREE, meaning you have nothing to pay until we take your case on.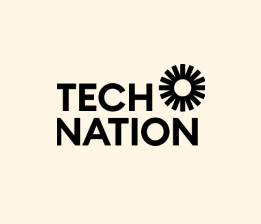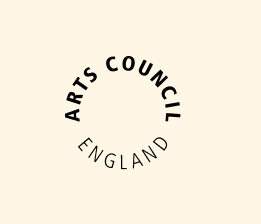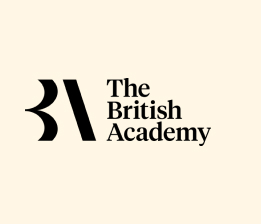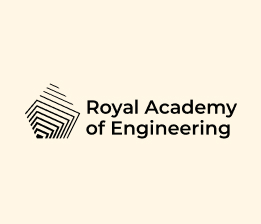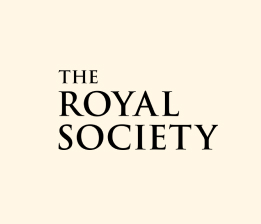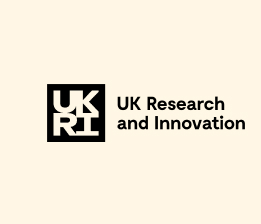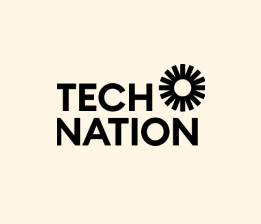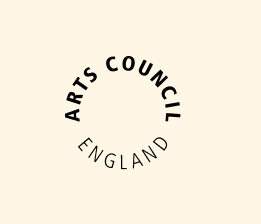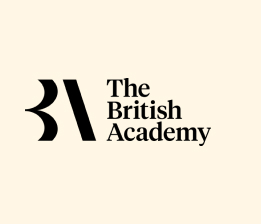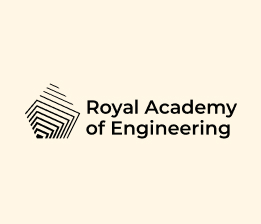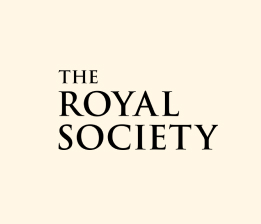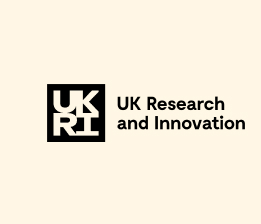 Choose how to get your Global Talent visa in the UK
60-MIN CALL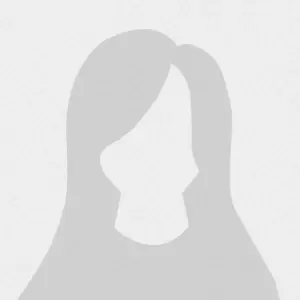 One-off consultation | Case assessment | Plan for collecting the evidence and presenting your case
In-depth consultationi
Work experience audit i
Plan for awards, publicity, mentorship and other outside of work achievements i
List of documents for the relevant endorsing body i
PRO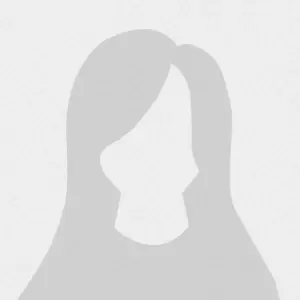 Case assessment | 5 Documents written by us: 3 letters, CV, and personal statement | Review of evidence pieces | Draft of Stage 1 application
Free initial assessmenti
60min consultation i
CV & LinkedIn written by us i
Personal statement written by us i
Reference letters written by us i
Evidence preparation advice i
Document review i
Draft of stage 1 application for endorsementi
🔥 MOST POPULAR
FULL SUPPORT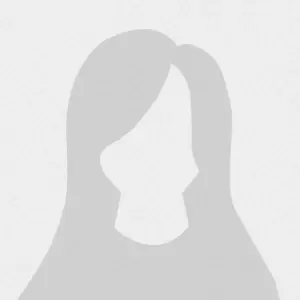 All documents written by us | Full legal representation | Stage 1 and Stage 2 application submission
Free initial assessment i
60min consultationi
CV & LinkedIn written by us i
Personal statement written by us i
Reference letters written by usi
Evidence prepared by usi
Document assemblyi
Submission of stage 1 application for endorsement i
Submission of stage 2 application for the global talent visa i
Full legal representationi
The benefits of the Global Talent route
✔️ Independence
No employer or partner sponsorship. Embrace independent UK residency.
✔️ Flexibility
Work, start a business, consult for pay—all okay with Global Talent!
✔️ Your loved ones
Spouse and under-18 kids can move with same rights as you.
Meet
Global Talent
visa holders
Meet people who dare. They have already been through the entire process, succeeded in getting the Global Talent visa and now are building their lives in the UK.
No two stories are the same. Maksim works in product management, Katya is an ambitious photographer and Katya Granova is a talented artist. They aim high, work hard, and never give up.
Frequently asked questions
How can you help me get the Global Talent visa?
Looking to secure your Global Talent visa and make the move to the UK? Here's a snapshot of how we can help:
Share your background and skills with us, and if your prospects look promising, we'll arrange a free call to discuss further. If you're ready to proceed, we'll guide you through an efficient onboarding process and then collaborate with you on assembling a compelling case.
We will handle the intricacies of crafting your CV, personal statement, and references, ensuring they shine. Our partners at Sterling Law will review your final documents, bolstering your case's strength. Once that's sorted, they'll draft and submit your application, leaving you just one step away from your UK venture.
And in case of any outcome, whether it's approval or rejection, we're here for you. Should you need to appeal an unlikely denial or explore alternative routes, our expertise is at your service. If you're aiming to land a job in the UK, our career consultancy services can further guide you. Your Global Talent journey starts here!
Is Britain still welcoming expats? Is Tech Nation still endorsing applicants?
Absolutely, Britain remains a welcoming destination for expats. While there was a temporary panic regarding digital technology applications and endorsements due to Tech Nation's change in operations, the endorsement process continues. The government confirmed that Tech Nation will oversee Global Talent visa applications until a replacement is found, ensuring minimal disruption. So, if you're a tech enthusiast eyeing the UK, rest assured that the pathway is still open.
Moreover, it's worth noting that various categories within the Global Talent visa program are thriving. For instance, the arts and creative industries are experiencing significant growth. Last year saw a doubling in the number of arts and creative industry professionals gaining Global Talent Visas. This trend showcases the UK's commitment to welcoming international talents across diverse fields, regardless of political climate.
Remember, application requirements and decision-making factors do evolve frequently. A few months back, crafting an impeccable Personal Statement held high significance for digital technology applicants (Tech Nation). However, the current landscape places less emphasis on personal statements and leans more towards the significance of esteemed referees. This is where we come in – to provide steady guidance through the latest alterations and newly introduced criteria for the Global Talent visa as they unfold.
What is Global Talent visa in the UK?
The Global Talent visa is a UK immigration category for talented and promising individuals across various sectors, such as sciences, engineering, tech, arts and others, who wish to work in the UK. This visa is not 'sponsored' by an employer or a partner, and so it gives you maximum flexibility and freedom. You can live and work in the UK with no restrictions along with the option to settle in the UK within 3 or 5 years.
To be considered for entry under the Global Talent visa, applicants seek endorsement from one of six endorsing bodies engaged by the UK Home Office. These endorsing bodies are industry-specific, and so they can determine whether you have proven to be talented and recognised for what you do.
There is no English language or financial requirement for this visa.
The first stage of your application is obtaining endorsement (receiving approval of the "talent" from a recognised endorsing body). You should normally receive your endorsement decision within 8 weeks, and then you can apply for a visa (Stage 2 of your application).
The endorsement (Stage 1) is granted for a period of 3 or 5 years (depending on whether the applicant qualifies for Exceptional Talent or Exceptional Promise).
The visa (Stage 2 is granted for a period of 1 to 5 years (the applicant gets to choose).
We have an article explaining this visa in more detail.
Who is eligible to get Global Talent visa in the UK?
Applicants across various industries are welcome to apply. It includes scientists, engineers, research professionals, artists, tech professionals, dancers, singers, etc. On top of those obvious directions, we have experience in helping marketing, HR, and project management professionals get this visa.
To be considered for the Global Talent visa in the UK, you must obtain an endorsement from one of six approved by the Home Office endorsing bodies (Tech Nation, the Royal Society, UK Research and Innovation (UKRI), the Royal Academy of Engineering, the British Academy or Arts Council England). This is called Stage 1 application.
Each endorsing body has its own criteria when assessing the case, however, there are generally have two types of applications applying for the global talent visa:
Exceptional Talent – individuals who have already demonstrated that they have made a significant contribution as a leader to their field; and
Exceptional Promise – individuals who may be at an early stage in their careers (under 5 years of experience) and have already shown the potential to make significant contributions as a future leader in their field
'Promise' applicants are likely to be in the earlier stages in their career, with roughly 5 years or less relevant experience and are more likely to be able to demonstrate that they have the potential to be a leader but have yet to develop a proven track record.
If you have more than 5 years' experience you are more likely to apply under 'Talent' unless there has been a recent and significant shift in the direction of your career.
What to do if you are not 'talented' enough yet?
Consider the following:
How could you prove international recognition? Any awards, competitions, media platforms or projects in other countries that you can be involved in?
How can you generate more publicity for yourself? It's impossible to get a Global Talent visa without any articles or interviews with you.
Is there anything that could make your ties with the UK stronger? Like taking part in a UK-based exhibition or helping a UK-founded startup.
We know it's a long shot for many! But it there a chance of you applying for one of the prestigious awards on the gov.uk list? It contains awards in science and arts, from BAFTA to L'Oréal-UNESCO Award for Women in Science.
Digital technology applicants:
If you are a technical applicant, then you have to prove your technical expertise with the latest technologies in building, using, deploying or exploiting a technology stack and building technical infrastructure; or
If you are a business applicant (e.g. a startup founder or a performance marketer at a tech company), then you have to prove commercial investment or product expertise in building digital products or leading investments in significant digital product businesses.
Science and engineering applicants:
The applicant must be an active researcher in a relevant field, typically within a university, research institute or within industry.
The applicant must have a PhD or equivalent research experience (including industrial or clinical research).
Any prestigious prizes or awards would give you advantage. The endorsement body will also take into consideration if the applicant has secured significant funding for their work in the past 10 years.
Arts applicants:
Focus on getting some proof of appearances, publications, exhibitions or distribution of your work.
Any international awards could also give you a huge benefit.
Can I bring my spouse, children and dependents?
Yes you can! The UK Global Talent visa enables you to take your family members with you. Your extended family doesn't count though. So you can bring your spouse or unmarried partner (if you have been in a serious relationship for at least two years, for instance you can show that you've been paying bills and rent together etc.) and any children under 18 years old.
The visa application process for them will be similar to your Stage 2 application, meaning that your loved ones will have to apply directly to the Home Office. They will also have to pay the Immigration Health Surcharge for each year that they're planning to stay in the UK. 
How many of the visas are available?
The Global Talent visa route doesn't limit the number of applicants. For a ballpark figure, 2,560 visas were granted in this category in 2022.
Previously, before 2020, when this visa was known as the 'Tier 1 Exceptional Talent visa', there was a cap of 2,000 applicants (though it was never reached).
Do I have to work on the Global Talent visa?
No, you don't! You will have the freedom to decide: find a job, launch your own business or provide paid consultations.
Just remember, when applying for settlement after 3 or 5 years, you'll need to demonstrate ongoing engagement in the same field. For instance, you could use your employment contract as proof that you're still in digital technologies—or any evidence that aligns with the area you received your Global Talent endorsement for.
Can I apply for Global Talent visa while in the UK?
In most cases, yes.
For example, if you are currently on a Skilled Worker visa, you can switch to the Global Talent route (given that you comply with the requirements). If you're currently in the UK on a Student visa, you must have completed your course (or studied for a PhD for at least 24 months).
Ukranian citizens who came to the UK under one of the UK Home Office Schemes in 2022-2023 should also have no problem switching to this visa.
However, there are some visas that are not eligible for such switch:
visit visa
short-term student visa
Parent of a Child Student visa
seasonal worker visa
domestic worker / private household visa
Are there any drawbacks to the UK Global Talent visa?
The main downside is that applicants shoulder the administrative burden.
Another disadvantage of UK visas compared to certain European countries is the relatively high fees. For instance, if you are applying for a family of three – you as the main applicant under Exceptional Promise (5-year visa), along with your spouse and one child – the total cost would be approximately £10,460. This breaks down to £1869 for all three visa applications, £6240 for you and your spouse's IHS (health surcharge), and £2350 for your child's IHS.
Also, for certain endorsement routes, there's no guaranteed outcome (especially peer review). Also, be prepared for the time it might take to get your endorsement application ready.
Is there an English language requirement? Do I need an IELTS for the Global Talent visa?
No, there is no language requirement for this visa. You do not need to pass any IELTS or PTE exams. 
How do you write CVs and LinkedIn profiles for Global Talent?
Our Global Talent packages include a perfect CV & LinkedIn profile. This service is performed in 4 stages:
1. CV formatting
We change the layout of your resume according to what employers want to see using our template that captures the best practice and years of our consultants' experience.
2. Writing the compelling content
Wondering who actually writes the CV? We do. But to get from a blank page to a finalised document, we need your input and answers to our questions about your experience. First, we define your responsibilities and achievements, find correct job titles in English/German, highlight key competencies and add keywords to resonate with an employer in seconds. It then takes 2-3 rounds of iterations to produce a compelling CV.
3. Proofreading
Our native proofreaders check your CV for errors – your CV has to be mistake-free. We then send you the final version in a word doc format so you can adjust it to any relevant roles. Our clients often say, "I cannot believe that my experience and achievements sound so impressive!"
4. LinkedIn profile optimisation notes
Based on the proofread resume, we send you instructions on how to optimise your LinkedIn profile in English. The instructions cover every little detail, from URL and overall settings to every section of your profile. Once you have updated your LinkedIn profile, we will look through it again to make sure you did everything correctly and provide further improvement recommendations when needed.
Alternatively, you could give us temporary access to your LinkedIn account, and we'll update everything for you.