Around 600,000 international students study at UK universities each year. Research suggests that 70% would like to stay in the UK after graduating, but only around 40% successfully obtain a visa to settle in the UK once they have finished their course of study.
The UK Home Office offers international students several routes for settling in the UK. But most require finding eligible employment within the UK. In this article, we cover the main visa options such as Graduate Route, Skilled Worker, Young Professionals Scheme and a few others, as well as the key steps to landing a job in the UK.

Getting a long-term work visa in the UK is a big challenge for graduating international students since the UK has a highly competitive job market and only relatively high-paying jobs in desirable industries qualify for most visas. Read on as we review the main visa options for international students graduating from UK universities. We will also provide advice on finding an eligible job offer in the United Kingdom when you have finished your course.  
If you want help settling in the UK or Europe, book a free call with us to learn how we can support you during your job search.
How many students come to the UK annually and stay in the country?
According to HESA, there were 679,970 students from all over the world studying at higher education institutions in the United Kingdom last year: 120,140 from the EU and 559,825 from outside the EU. 
For a few years in a row, the highest number of new enrollments had been coming from China. However, if we look at the stats for the new study visas granted in the year ending December 2022, India has the first place now (138,539 new students), with China closely following (102,842). Other countries include Nigeria, Pakistan, the United States, Hong Kong, Malaysia, Saudi Arabia, Ukraine, Russia and Kazakhstan. Amongst the EU students, the countries with a significant number of new enrolments included Italy, France, Poland and Latvia.  
Indian, Chinese, and Nigerian students were the top 3 nationalities to progress onto the Graduate Visa Route after studies and account for almost 63% of all accepted applications. Indian nationals accounted for 41% of grants. 
I was born in Yoshkar-Ola and moved to the UK to do my Master's at Durham university. My international friends from Durham, who had more work experience and were older than me, struggled to land jobs. They all had extremely high ambitions – they only aimed at top banks and international consulting firms. Seeing this, I decided to gain some experience in London before aiming higher. I landed an internship at a mid-size event management firm, where I learned everything from marketing and account management to budgeting and recruiting suppliers. After completing the internship, I received my Skilled Worker Visa, which was called Tier 2 back then. It was an incredible experience, and I absorbed knowledge and expertise from my colleagues like a sponge.
Do You Want to Study in the UK? Scholarships for students
Are you looking for options for studying in the UK? Watch this video from Absolutely Ashika on the 10 best UK graduate courses for international students considering settling in the UK.
When I worked in Frankfurt, I had the opportunity to attend numerous career and educational exhibitions. It was at one such event that I had a fateful encounter with a representative from Lancaster University in England. They expressed confidence in my experience and suggested I could be eligible for a scholarship. Although I had previously considered education in the UK to be unattainable due to financial constraints, I decided to apply anyway. To my surprise, I was accepted with full tuition fee coverage! It was an amazing combination of circumstances and connections.
Lecturer, PhD graduate and former employee of consulting companies
Visas to Stay in the UK after Studying
You may have a number of UK visa options open to you depending on your personal circumstances; for example, if you have family in this country or British ancestry. The following six visas are the main routes to getting PR in the UK for international students graduating from UK universities.
Graduate Visa - 2-3 Years
UK Graduate Route is designed for students who have completed a bachelor's degree, postgraduate degree, or other relevant graduate programme in the UK and wish to extend their stay beyond the end of their Student Visa.
The visa is granted for two years in most cases, or three years if you have completed a PhD or other doctoral qualification. It is not renewable, but the expectation is that graduates use this opportunity to find work and qualify for a visa via employment.
To apply, you must be in the UK on a valid Students Visa, and be able to provide evidence from your education provider that you have successfully completed your course. This is usually a letter issued by your education provider; you do not need to wait to officially graduate.
Your application should be processed within eight weeks of submission to the Home Office. There is a £715 application fee, and a health surcharge of £624 per year, payable if the visa is granted.
On this visa, you can look for work, work in most jobs, or start your own business. You can apply for your spouse and dependent children to stay with you, but a separate fee must be paid for each applicant. 
The UK immigration system is known for its complexity and bureaucratic procedures. However, the detailed requirements are what contribute to its fairness: unlike many countries around the world, the UK immigration system is impartial and not susceptible to corruption. If you are admitted to a UK university and comply with the regulations, you can obtain a study visa without any additional hidden requirements. If you plan to work in the UK legally, get a job offer and collect all documents for a UK long-term work visa, you will have no difficulties obtaining a permanent residency.
Legal career consultant, the UK, and Norway | Meet Kirill
Skilled Worker Visa - The Length of Contract
Anyone with an acceptable offer of employment from a company in the UK can apply for the Skilled Worker Visa, formerly the Tier 2 General Visa. Up until recently, there was also a Resident Labour Market Test that employers had to go through before hiring international candidates. Lucky for you, that rule has now been waived!
Qualifying job offers must have a minimum salary of £25,600 per year, £10.10 per hour, or be able to demonstrate that you are being offered the "going rate" for this type of employment in the UK. Your employer must also be approved to sponsor international workers and provide you with a sponsorship letter to submit with your application.
Looking for a job in the UK? We can help.
We do 60-minute consultations as well as Full Support service packages to help you with all the stages, from CVs to interviews. Book a free call to learn more.
Book a call 🚀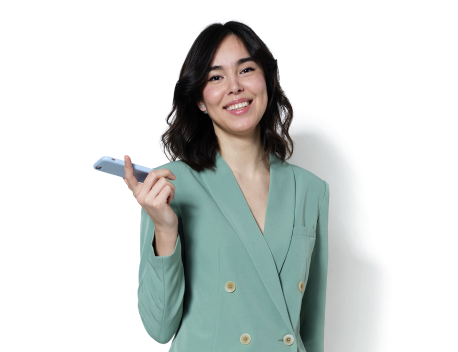 You can apply within three months of the start date listed on your sponsorship letter. Applications submitted from overseas are processed within three weeks, and if submitted in the UK within eight weeks. The length of your visa depends on the length of the contract that you are being offered.
Unlike my experience with KPMG in Germany, where I got the job after just two interviews, I had to apply for 300 positions in England to find a job after my studies. The application process varied across different companies, ranging from psychometric tests to case studies. However, my selection process at Bloomberg was much simpler, with only five interviews, including two phone calls to test my German language skills. I eventually secured a job in the emerging markets team for Russian speakers and received an offer in advance in March 2017, although I only started working in October.
Lecturer, PhD graduate and former employee of consulting companies
The application fee varies depending on where you are applying from, for how long the visa is being granted, and whether the job is considered on the shortage occupation list. In all cases, you must pay the application fee per person if you want to be accompanied by a spouse or dependent, and the £624 health surcharge applies per person per year. To qualify, you must also show that you have £1270 of available funds in your bank account to support your first month in the UK.
| | | |
| --- | --- | --- |
| Application Type | Less than 3 years | More than 3 years |
| Outside the UK | £625 | £1235 |
| Inside the UK | £719 | £1423 |
| Shortage Occupation List | £479 | £943 |
If you are granted a UK work visa, you cannot leave or change your job, or your visa will expire. If you wish to change jobs, you will need to request a new sponsorship letter and apply for a new visa.
Scale-Up Worker Visa - 24+ months
The UK Government recently released a new Scale-Up Worker Visa to make it easier for start-ups to recruit required talent from abroad. It works on the same general principles as the Skilled Worker Visa, but as long as you have a job offer for at least six months, you will be offered a two-year visa, which is renewable as long as you still meet the criteria. There is a £715 application fee and you are required to pay the healthcare surcharge.
Temporary Work Visa - 10-24 months
If you do not qualify for the Graduate Visa or a Skilled Worker permit after studying, you may be able to apply for a Temporary Work Visa (formerly Tier 5 GAE). You will still need to provide a letter from an employer confirming that you have a job offer, but they do not have to be authorised to sponsor international workers. 
You can expect a response within three weeks if you are applying from outside the UK and eight weeks if you are applying from within the country. There is a £259 application fee, plus the health surcharge. You can bring your spouse and dependent children with you.
When you are in the UK, as well as completing the job described in your sponsorship letter, you can work for up to 20 hours a week in the same sector as your main job, or in a role on the occupation shortage list.
If your dream is to start your own business and you would like to do it in the UK after studying, then the Start-Up Visa is an excellent route because it allows you to pursue gainful employment as long as you are growing your business.
To qualify for the visa, your innovative business idea must be endorsed by a UK higher education institution or an approved business organisation as new, innovative, and viable. This is often much easier for recent graduates to do than other international applicants.
You can apply for the visa online, which is granted for two years and is non-renewable. If your business is successful, you may be able to switch to an Innovator Visa. This is granted for three years, at which point you may be eligible to apply for indefinite leave to remain. You can bring your spouse and dependent children with you, but the application fee and health surcharge must be paid per person.
| | | |
| --- | --- | --- |
| Application Type | Start-Up Visa (2 years) | Innovator Visa (3 years) |
| Outside the UK | £378 | £1036 |
| Inside the UK | £508 | £1292 |
Another alternative is the Global Talent Visa, which is open to all international talent in the fields of arts and culture, digital technology, or academia and research.
Mobility schemes and other visas for young people - up to 2 Years
Citizens of the following countries can apply to live and work in the UK under the Youth Mobility Scheme even without a job offer if they're aged 18 to 30 and have £2,530 in savings: Australia, Canada, Monaco, New Zealand, San Marino, Iceland, Hong Kong, Japan, South Korea, and Taiwan. 
For the last four countries on the list, there is a ballot system that typically opens in January and July each year. 
There is a separate ballot for Indian citizens who now have the opportunity to work and live in the UK for up to two years under the Young Professionals Scheme. You can monitor the details for the next ballot this year and simply send an email to enter. It's free to take part in the ballot, and the successful entries will be picked at random. If you are successful, you will need to apply with your documents along with the application fee of £259 and a healthcare surcharge of £940. 
Under these visa schemes, you are allowed to study, work in most jobs, be self-employed or set up your own business (no employees allowed). 
Don't send a bunch of ballot applications 🙂 If you think you'll increase your chances by applying again and again like buying a lottery ticket, there is a very high likelihood that they will have a system which removes all duplicate passport number entries. You might want to save yourself the trouble and simply apply once.
Blogger and expat from India in the UK
How to Find a Graduate Job in the UK
If you want to settle in the UK after university, you need to find a job offer in the United Kingdom that will sponsor your continued presence until you are eligible to apply for permanent residence, called Indefinite Leave to Remain (ILR). This usually takes around five years. But how can you find a good job in the UK that meets the eligibility requirements?
Below are our top tips for finding a graduate job in the UK. You can find more detailed resources in the Career Hub section of our website.
Choose the Right Job Role
The first step is to choose a career path that you find interesting, that you are qualified for, and is likely to qualify you for a Skilled Worker Visa. This will allow you to make informed choices about the best courses and opportunities to gain experience and skills.
Choose jobs that you will be uniquely qualified for and are in high demand. Currently, the best jobs for foreigners in the UK are programmers and software developers, cyber security, graphic design, architecture, physical sciences, and health. But if you are passionate about another career path, don't worry. Speak to one of our consultants about your options.
Start Your Job Search Early
The UK job market is highly competitive, so it is a mistake to wait until you graduate to start looking. Statistics suggest it takes four months to find a job in the UK, and this can be longer when applying for competitive graduate jobs. 
You should start looking earlier than you expect, in the second or third year of a three-year Bachelor's degree or at the start of your Masters course. Even if you aren't prepared to take on a job at this time, you will be very familiar with the job market and what employers are looking for when you need to close a job offer.
Looking for a job in the UK? We can help 💻
We do 60-minute consultations as well as Full Support service packages to help you with all the stages, from CVs to interviews. Book a free call to learn more.
Get Work Experience During Your Study
Around 40% of young people (aged 17-30) participate in higher education. This means that just having a degree is not enough to stand out from the crowd and get the best job offers. What employees value in addition to a graduate degree is experience. Gaining work experience while you study will help you stand out from the pack.
Pursue summer internships, take on seasonal and remote work, and look for part-time opportunities that relate to or complement your field. Remember that your student visa allows you to work for up to 10 (Bachelor's) or 20 (Master's) hours a week during the academic term, and full day out of term.
Networking is essential for career development. People gravitate towards people they know and trust, and even an informal recommendation from a mutual acquaintance can be a powerful factor when it comes to securing a job.
Build Your Network In-Person
Meeting people face-to-face in casual working environments, such as at conferences, can be a great way to make first contact, especially with higher-ups. Keep your eyes open for conferences and events relevant to your field. Many conferences and universities offer bursaries to support your attendance.
Have your "elevator pitch" ready so that you can quickly communicate to people what you are about. But also remember that the best way to get to know someone is to be curious; ask questions. A follow up email that includes a question that obliges a response is a great way to build the relationship.
Build Your Network Online
Online networking has never been more important, and yes, employers research applicants online before interviewing. You don't need an elaborate personal website to have a strong professional presence online. A LinkedIn page that is up-to-date and well-connected within the relevant professional feed can do the job.
Don't forget to "clean up" your online presence elsewhere. We have all heard the stories of careless Tweets from years ago losing someone important opportunities. Delete old accounts that don't reflect who you are professionally and ensure you have tight security settings on your social media accounts.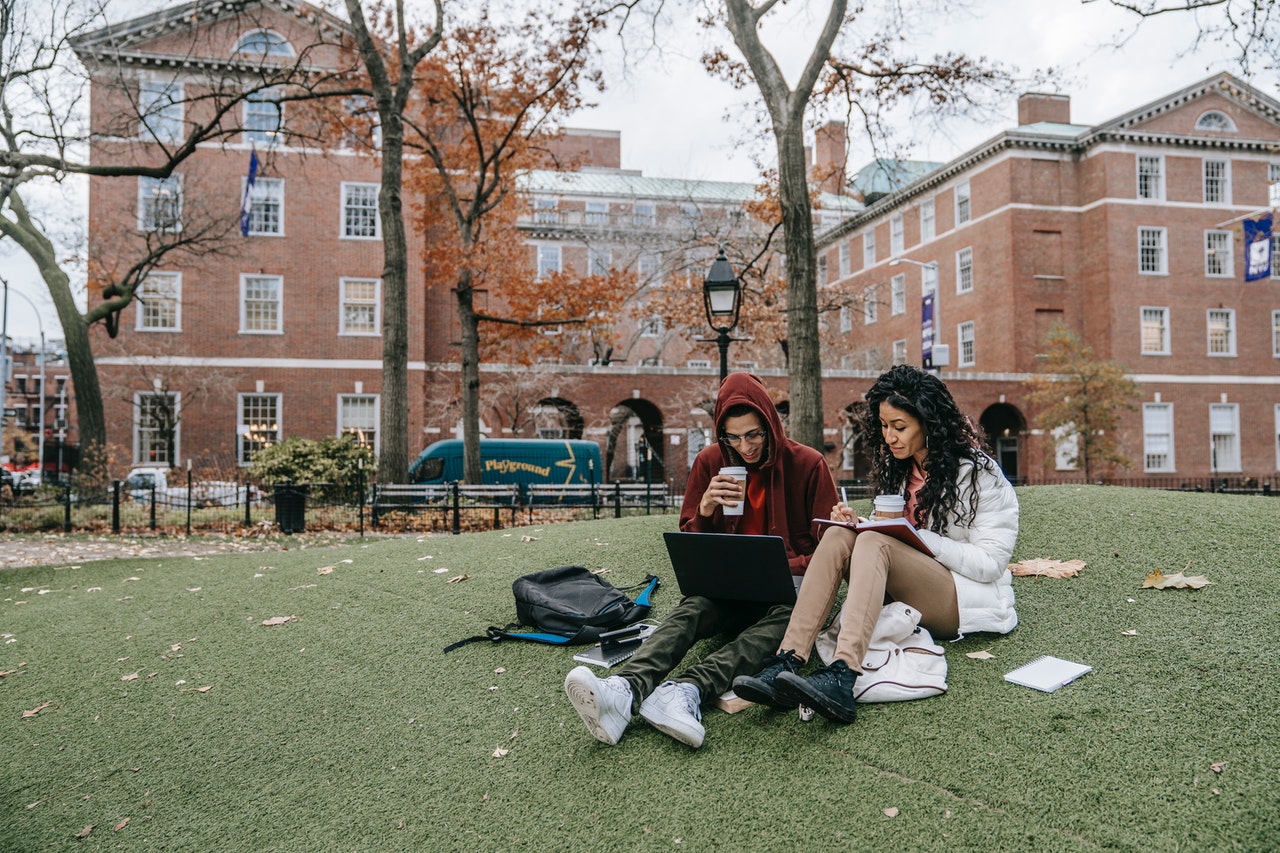 Avoid Classic Application Errors
Your resume and application letter are what get you past the first gate when applying for a job. Avoid common errors to make it past this first round.
Keep your application short! Your CV and cover letter should each be a

maximum of two pages

.

Personalise your CV and cover letter

. Tailor your application to cover the requirements listed in the job description. This works well for humans scanning applications, and AI is increasingly used for first-round assessments.

Proofread carefully. When dealing with mountains of applications, recruiters are often looking for reasons to reject.

Spelling and formatting

errors can be that reason.
You don't need an elaborately designed CV to stand out from the pack. Read the job description carefully, demonstrate why you are fit for the job succinctly, and avoid silly errors.
If you are shortlisted for a job, the interview is your most important opportunity to demonstrate why you are the right person for the job.
Dress, talk, and behave

as you would in the office

. Interviewers are also assessing how well you will fit into the company culture and team.

Research the company and interviewers. Showing a

genuine interest in the company

will improve your chances.

Practice answers to common questions such as "why do you want this job", "what is your greatest weakness", and "where do you see yourself in five years".

Prepare for tough questions, such as about any gaps in your application or experience.

Frame answers in terms of your impact. Try the

STAR method

of addressing situations, task, action, and result.

Prepare intelligent questions for the end of the interview to show your interest and thoughtfulness.
You can do well at an interview and still not get the job if someone more qualified is also interviewed. If you don't get the job, ask for interview feedback. This can help you build a relationship with the company for future opportunities, and alert you to any mistakes you are making at the interview.
How We Work with International Students and Alumni Who Want to Live in the UK
Our team at EP Advisory has been working with students and graduates looking to settle in the UK and Europe for nearly five years. We provide a variety of services including 60-minute consultations to orient you on your options, to full-service packages that include crafting your CV, updating your LinkedIn profile, and supporting you throughout the job application process.
If you are interested in our services, you can start with a free 15-minute call. Upload your CV and answer a few questions about your goals and we'll schedule a call with one of our experts. We also provide online resources such as CV guidance, LinkedIn templates, and example interview questions.
André Atalla started his career in the oil and gas industry, before moving into consulting, and then opening his own real estate and construction business. Talk to him about corporate careers, aptitude tests, and applying to highly competitive graduate schemes.
Rosa Ann is a sales professional with five years of experience. She can help you identify your skills and strengths and help you frame them for roles in sales, business development, marketing, human resources, project management, and administration.
Finally, if you are building your career in IT, you are welcome to speak to Yulia or Polina, our IT & tech career consultants.  
See profiles for all our consultants here.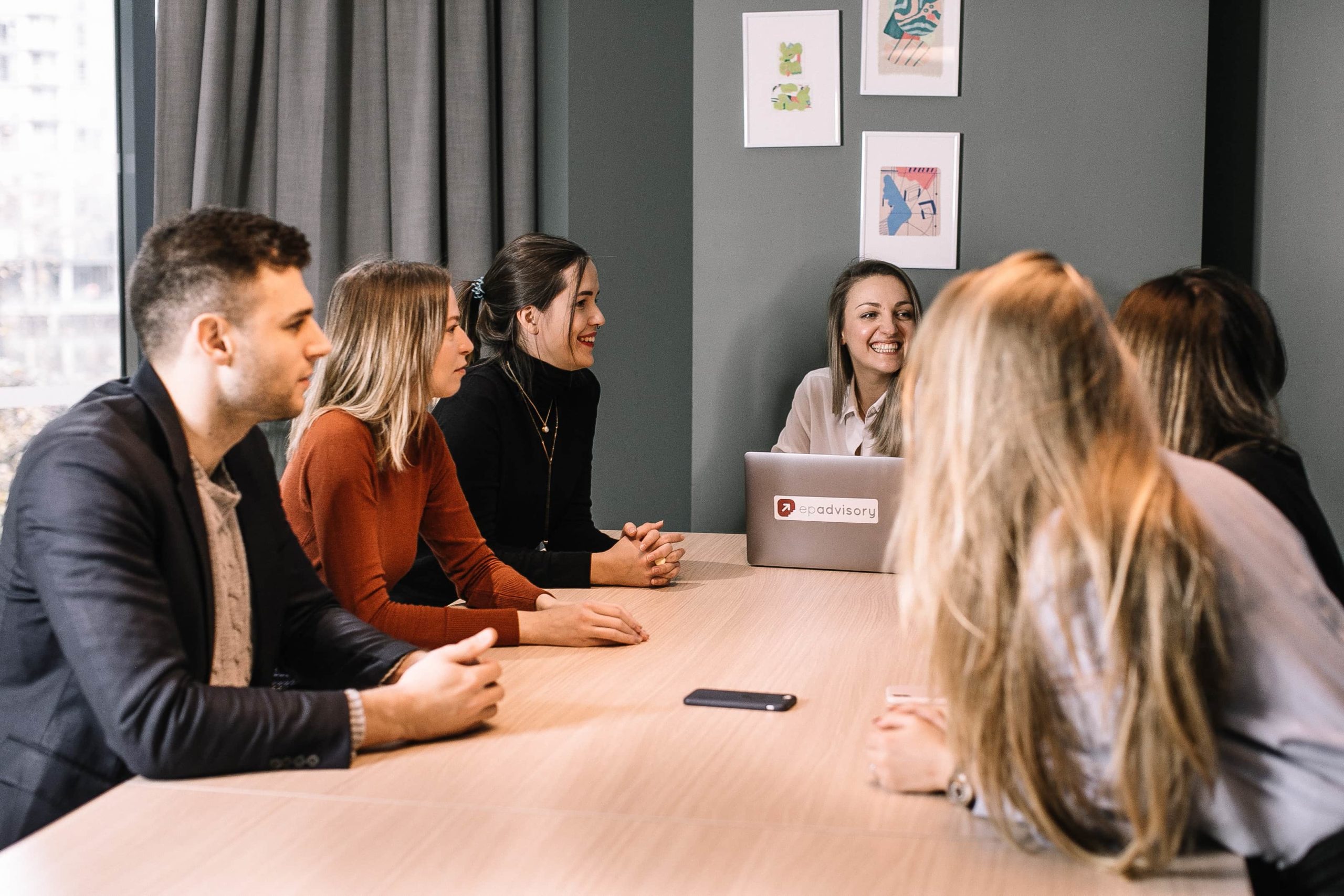 FAQ's
Can I stay in the UK after my studies?
International students who have successfully completed a course at a UK university can apply for a Graduate visa to stay in the UK for at least an additional two years. If you find suitable employment, you can also get permission to be in the UK through a Skilled Worker Visa.
How can I permanently stay in the UK after a student visa?
Permanent residence in the UK is known as Indefinite Leave to Remain (ILR) and you must usually reside in the UK legally for five years to qualify, though you can qualify sooner if you are married to a UK citizen. Time on your student visa does not count towards your ILR, so you must secure a qualifying work visa to start your journey toward permanent residence, for instance, a Skilled Worker visa.
Is it easy to get a job in the UK after studying?
The UK job market is considered highly competitive, so it can be challenging to find good qualifying jobs to obtain a work visa after studying. Gaining work experience while studying is often the best way to stand out in the labour market, especially for non-EU citizens who don't have any local experience. You can also stay in the UK through the Graduate Route for two years to develop a network of professionals in your industry and land a job that qualifies for the next step, the Skilled Worker visa. 
How long can I stay in the UK after a Masters?
If you have completed a Masters at a UK university you are eligible to apply for a Graduate Visa, which will allow you to stay in the UK for an additional two years. If you wish to stay longer, you can use this time to find a job that qualifies for the Skilled Worker Visa programme.
Contact us