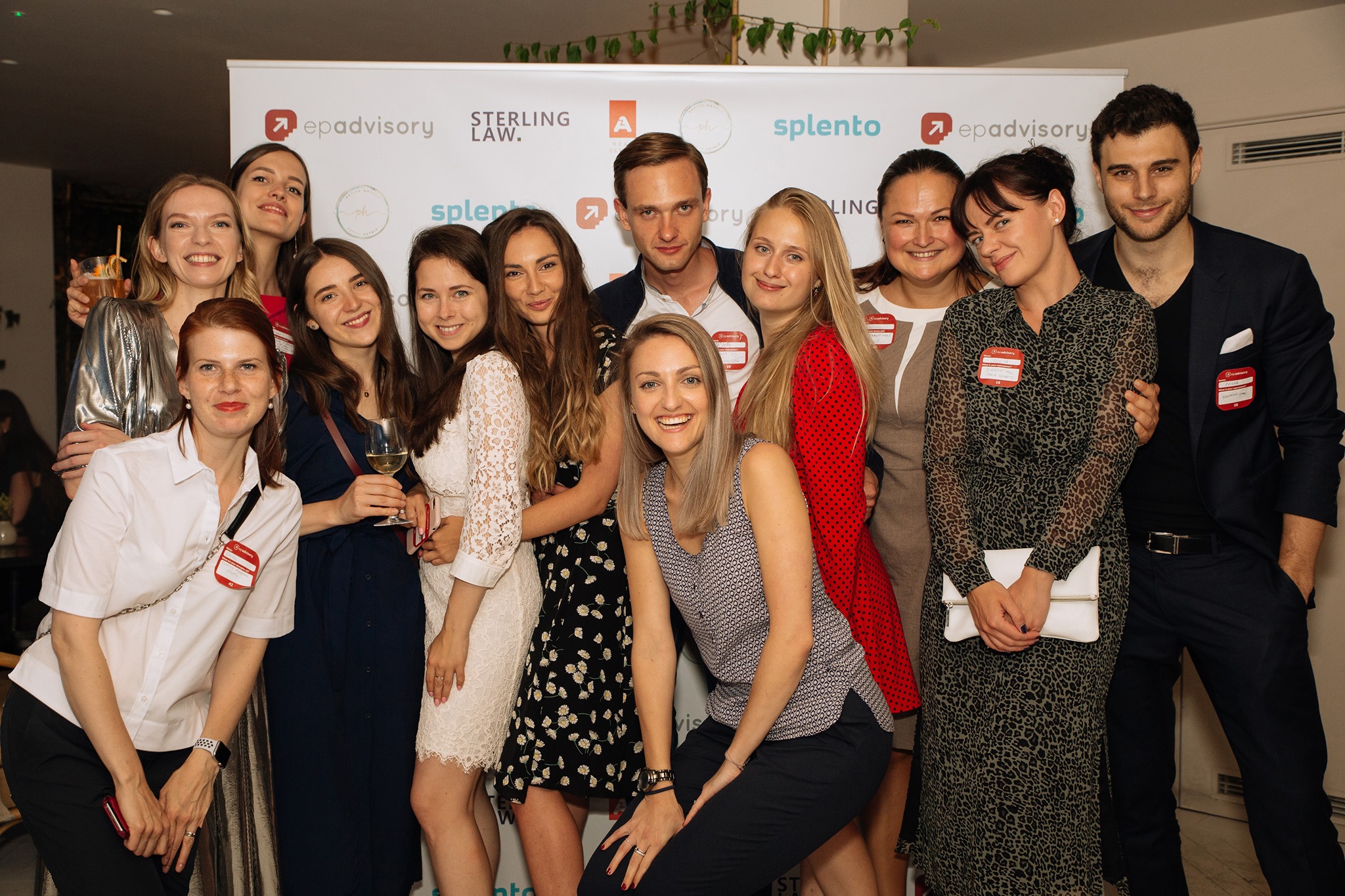 [] EP Advisory was founded with a simple yet big ambition: to help Russian-speaking professionals find where they truly belong. We unlock career possibilities beyond borders – whether geographical, organisational, or personal.
Work has become integral to our lives, identities and well-being. But the employment world is stuck with recruiting agents who, by definition, 'persuade people to work for a company'. They are driven by KPIs rather than the urge to help an individual find a fulfilling job. Not to mention international professionals who are completely left out of the picture due to the serious misconception about the complexity of visa and immigration policies.
We started EP Advisory to change this. Having been recruiters ourselves, we no longer could prioritise employers' needs over those of people. We wanted to give thousands of bright, intelligent, ambitious, and brave Russian speakers a stepping stone to make their dreams come true.
From our first call to the job offer, we are here for them every step of the way. Evaluating all the options, giving constructive feedback, sharing industry-specific advice, and providing practical tools to encourage them to become what they want. Whether it means another challenge, a fresh start, or a long-awaited opportunity, we push the boundaries and explore how the seemingly unreal can become real.
In a world of possibilities beyond borders, we help them find where they truly belong.
Our values
To make a real difference in a career consulting industry, we all share and live by the values that guide our business decisions, operational processes and client work.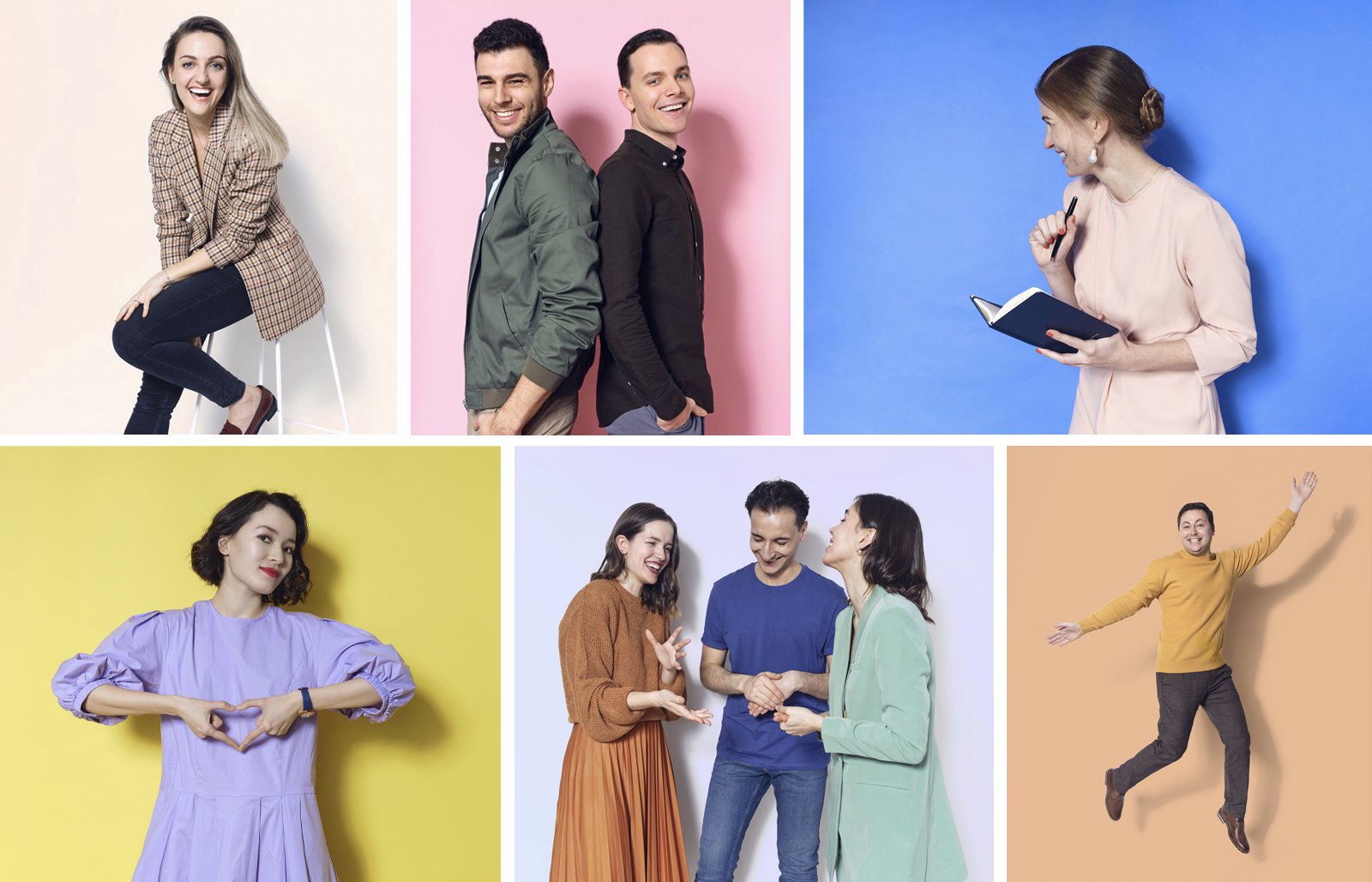 Dare to change
We don't settle for mediocrity and
always find ways to evolve.
Be #excitedbypeople
We deeply care about our network
and share their stories.
Lead by example
We walk the talk and apply what we
advise to others in real life.
Commit to result
We make sure we achieve the result
you're aiming for.
We are a fully remote team of career advisors, marketers and HR professionals distributed across the UK, Spain, Germany, the Netherlands, Russia, Ukraine and Belarus. Having pursued an ambition to do what we love, we now help others make it happen.
Each brings something unique to the career consulting mix. Together, they make an almighty team covering all areas of expertise and most countries around the globe.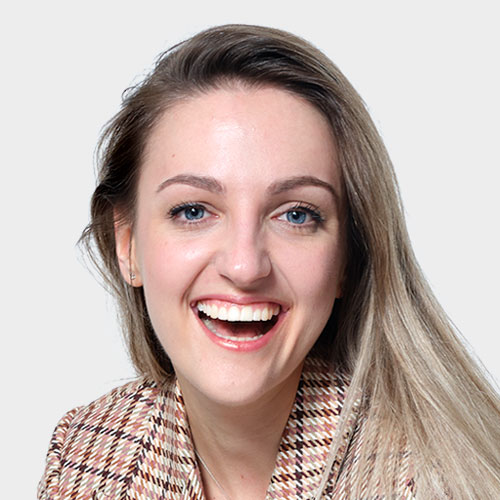 Elizaveta Proselkova
Founder & CEO
Elizaveta is the driving force behind EP Advisory. She has an ability to radiate endless positive energy and generate it in others. Always having the time for our remote team and partnerships building, she also enjoys working with clients.
Liza doesn't shy away from difficult questions but if you ask her where she'd like to travel next, her answer will always be the same: Spain. For a countless number of times.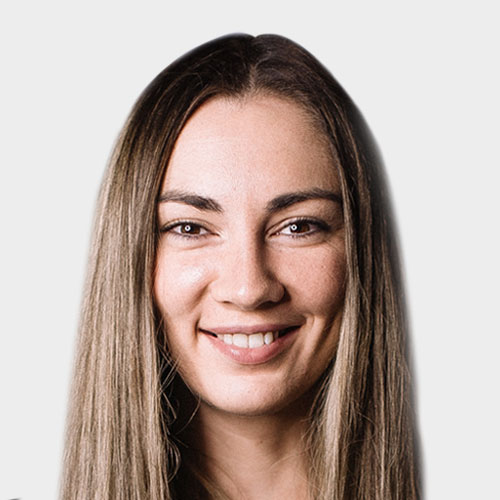 Viktoria Popova
Consultant | Careers in Start-ups & SMEs
Beware everyone who believes it's impossible for international students to get a job in the UK. Viktoria proves you wrong, helping graduates successfully kick-off their careers at startups and SMEs.
Viktoria secretly loves Russian folk music. So if you ever think of playing Nadezhda Kadysheva at your party, she's your DJ.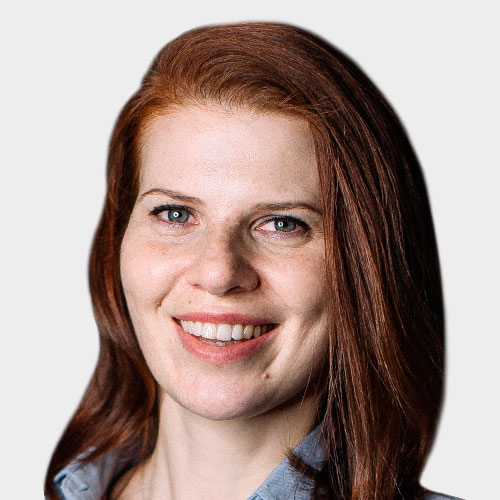 Elmira Maksudova
Consultant | IT & Tech careers
Elmira is our go-to consultant for IT, tech and engineering professionals and students. With the expected precision, she helps them with job search in leading tech companies.
Elmira fears nothing except her vivid imagination. When snowboarding in Colorado, she was more afraid of meeting a bear out of hibernation mentioned as a joke than going down a 4500m high icy slope.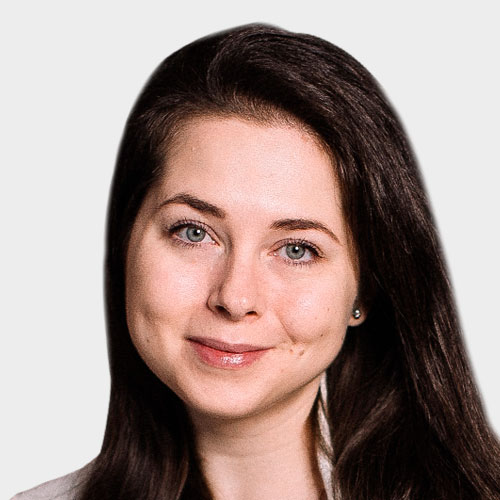 Ksenia Goncharova
Consultant | Corporate careers
Ksenia is an expert in all aspects of tests, interviews and assessments for consulting, finance and other professional services. She helps our clients secure a place on a graduate scheme and build a corporate career in the UK and Europe.
Ksenia always manages to keep her mind busy, even when sleeping. A lucid dreamer, she enjoys building new realities instead of having a well-deserved rest.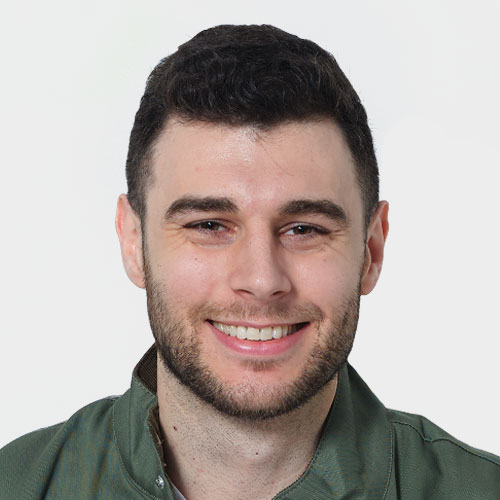 Andre Atallah
Consultant | Corporate careers
Andre always finds a way for our clients to get into the toughest corporate positions in London and abroad. Having been there himself, he knows exactly how to approach your application to get a job offer.
Andre has two major secrets he tends to keep to himself. First, he believes that we all live in a virtual reality universe. Second, he speaks Russian.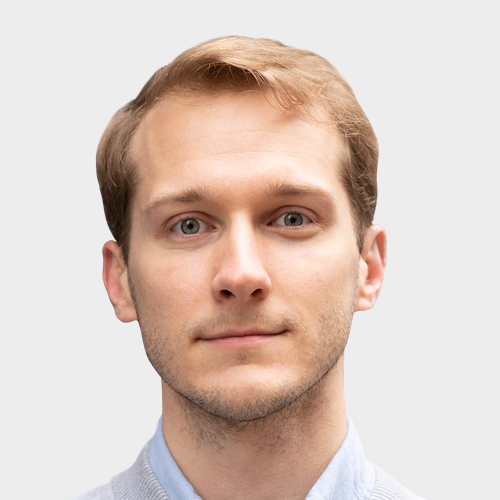 Kirill Ivaninskiy
Consultant | Legal career
Kirill's expertise varies from corporate to private wealth with experience across law firm and in-house roles. Originally from Siberia he moved his career to Moscow and then to London, took a challenge to start almost from scratch. He will help with a legal career path and support to overcome struggle and anxiety of constant work search and immigration matters.
Kirill's friends called him a "Daddy" after several trips due to his level of responsibility and control over small things like car rental, schedule etc., combined with his overall festive mood.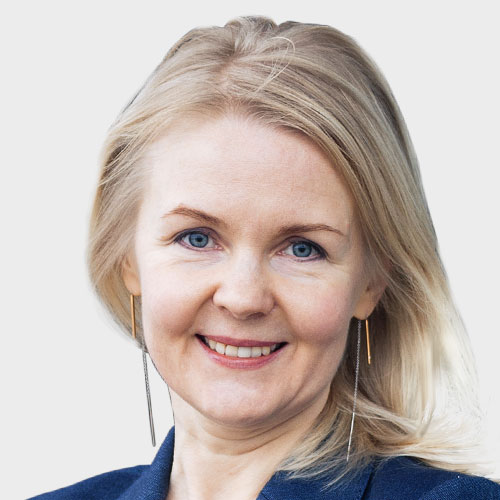 Alexandra Samodova
Consultant | Career in Germany
Alexandra uses her experience of working with German-based global companies to help young and experienced professionals relocate to Germany or develop their corporate careers there.
With her passion for tennis, Alexandra dreams of making it to Wimbledon. Not as a player though. But don't get it wrong – she is a sports aficionado and easily runs 10k.
Eka Vankova
Consultant | Marketing career
Eka helps develop a career in marketing, known as challenging and highly competitive in the UK. It doesn't, however, scare away Eka – or her clients – from successfully passing all stages of careful selection.
Eka keeps the same level of determination for her hobbies too. She's proud of completing the Tough Mudder sports challenge – doing it again this year.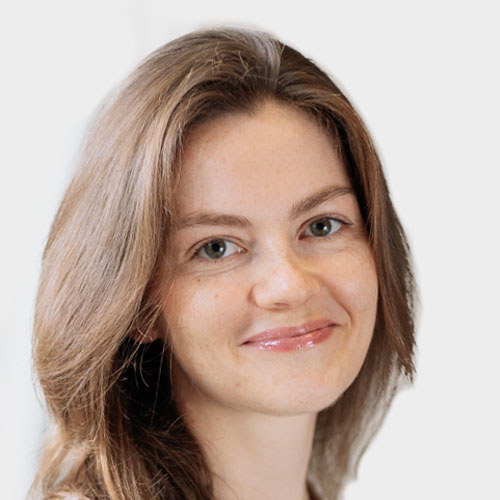 Lena Lvova
Consultant | Career in Central Europe
Ex-Mckinsey Elena will help you place Central European countries on map in your career search. She brings 6 years of people development in professional services sector and relentless drive for making people realize their potential. She currently undergoes coaching education and certification. Fluent in Polish and English, native Russian speaker.
Elena is a global citizen, and Warsaw is the 7th city she lives in. She is also a tango dancer and a former yoga teacher.
George Pay
Consultant | Career in Scandinavia
Ex-Google, Nike and Carlsberg employee, George specialises in careers in corporations and global agencies. George helps digital, IT, financial, project and marketing professionals land an optimal work-life balance opportunity in Scandinavian countries and Western Europe.
George feels totally fine in the urban and digital worlds and not as good in the nature. So much that he declined an offer from Lego because the town 'seemed small' and 'there were too many trees even for squirrels'.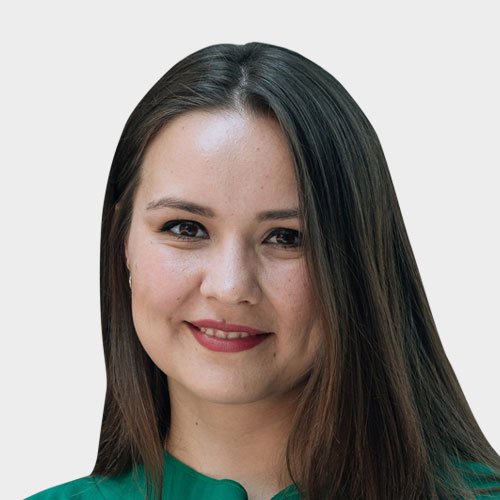 Nina Startseva
Consultant | Career in the Netherlands & UAE
Nina has started her career path in the United Arab Emirates and after getting enough sunshine in the desert, she decided to relocate to the rainy Netherlands. With her recruitment background, Nina has access to the most up-to-date information on what employers are looking for and will help you navigate through Middle Eastern and Dutch markets with ease.
In her free time, Nina loves traveling the world, reading a good book, riding her bike through the tulip fields and sometimes jumping out of the plane with a parachute.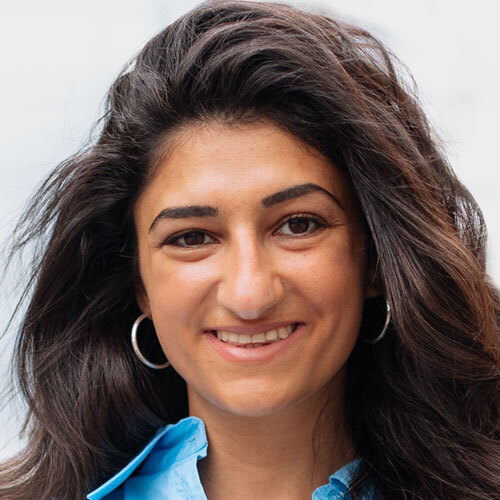 Inna Agadzhanova
Consultant | Career in Belgium
Being inspired by different cultures and languages, Inna has traveled to over 35 countries and finally landed in Brussels, where she works on projects funded by the European Commission. Inna will help young graduates and experienced professionals find their career paths in the private sector as well as in EU Agencies and Associations.
Inna speaks 3 foreign languages in addition to Russian and English – French, Spanish and Dutch. She believes it's inevitable when you live in such a multicultural environment full of expats from all over the world.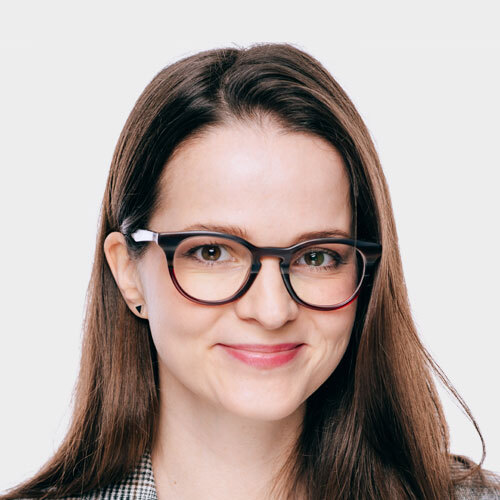 Vera Krysanova
Consultant | Career in Russia & CIS
Vera uses her 15+ years of diverse HR experience in Russia & the UK to help both young and experienced professionals to develop their international careers in Russia & CIS and build a long-term plan for relocation to Europe/UK.
Vera deals well with the high pressured environment but when she needs some stress relief, experiencing fear and thrill at the same time does the job. Zip-lining in the mountains and screaming at the top of her lungs works the best at calming Vera down.
Alisa Taiturova
Consultant | Career in Switerland
With 8+ years of experience across operations, events, marketing and partnerships working in Zurich, Switzerland, Alisa is our go-to consultant for both graduates and experienced professionals wishing to work for a Swiss company.
In her free time, Alisa enjoys a lot of creative activities from singing in a band to experimenting with various cuisines in the kitchen. However, what her friends and family appreciate even more is her passion for figuring out how the right nutrition can heal your body.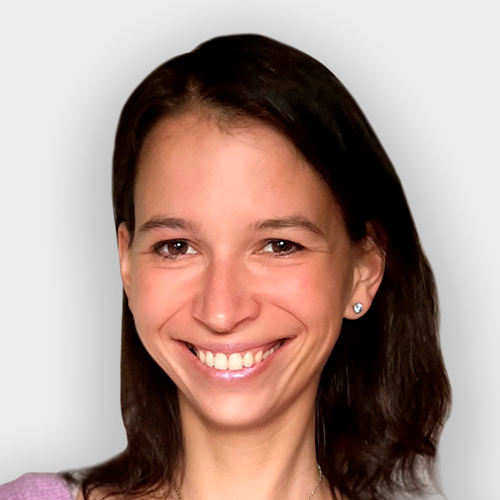 Nina Shevchenko
Consultant | Career in France
Nina moved to France to complete her master's degree and then managed to progress to become an HR Director just 3 years after graduation. With her 9+ years of well-rounded HR and immigration law experience, Nina helps our clients get a job in France and build an outstanding career there.
Nina has learnt French on her own and can convince anyone that France is truly one of the most beautiful countries in the world. In her spare time she devotes herself to horse riding and energy practices.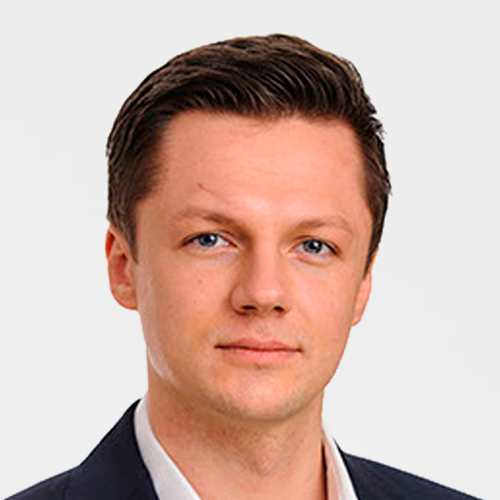 Vlad Dmitrijev
Consultant | Finance сareer in the UK
Vlad's finance experience spans 10+ years in London across five industries and includes companies such as Groupon, Santander, Peel Hunt and Zopa Bank. Vlad helps finance professionals, both young and experienced, to achieve their most ambitious goals.
In his spare time, Vlad has been actively pursuing his passion for dance music and has so far played as a DJ in clubs in the UK, Spain and Estonia.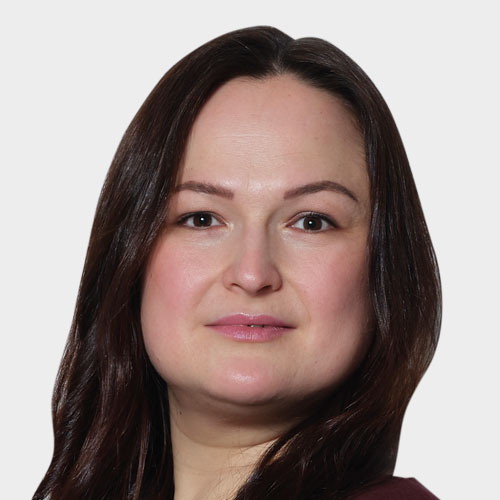 Ksenia Vertyachikh
HR Consultant
Ksenia helps London-based businesses build a strong HR function. She's ready to take on any challenge, whether setting everything up from scratch or improving what a company already has.
Speaking of challenges, Ksenia's love for fish and seafood is so strong that an early 5am wake-up on a Saturday doesn't stop her from getting to the fish market.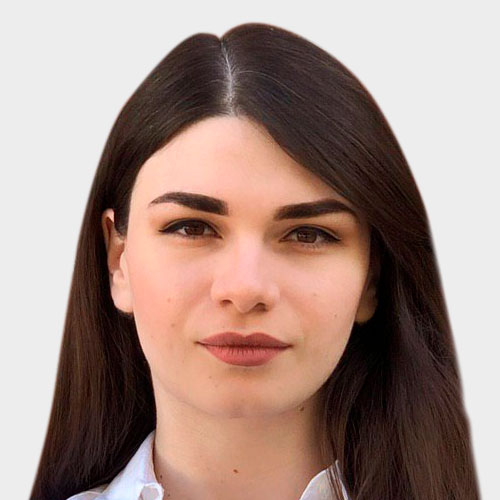 Angelina Liparteliani
CV Writer
Angelina supports our consulting team with writing top-class CVs and cover letters in English. She enjoys creating a document that is also a mirror of a professional self, giving the wow-effect of "Is it all me?"
Angelina strives for balance in everything. She is a regular gym member but has a sweet tooth when it comes to chocolate and cakes – not something she's ready to give up.
Our strategists, creatives, analysts and marketers make sure our growing community stays engaged with relevant brand initiatives and useful content across all the platforms.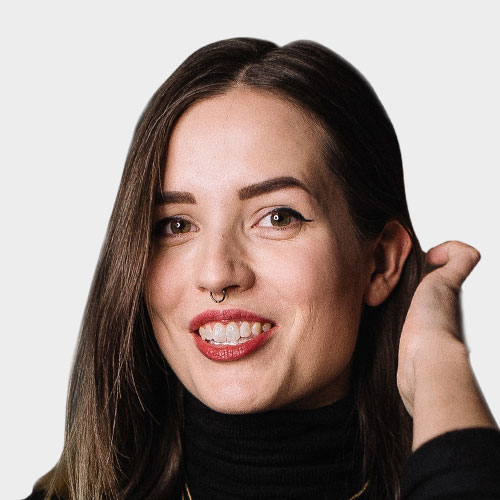 Luma Manina
Head of marketing
Luma does all things marketing – from strategy and its implementation to designing campaigns and setting up analytics. She is the go-to person in our cross-functional marketing team, always there to help.
Planning to relocate to Germany, Luma changed her official name Luda to avoid associations with a 'pimp' ('Lude' in German). She moved to the UK instead but kept the name.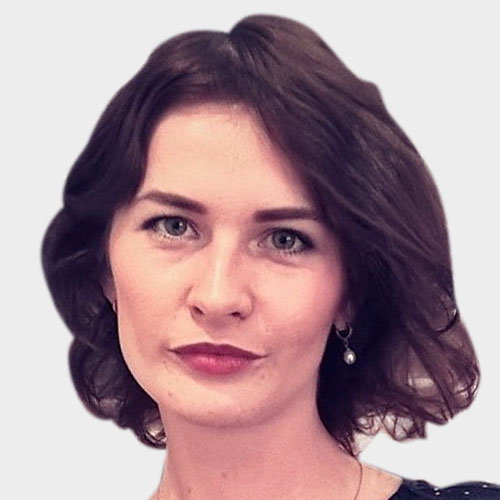 Marina Kozliaeva
Graphic designer & SMM manager
Marina is responsible for all of our corporate designs – from social media and website to course materials and webinar presentations. She is also the one who makes those awesome Instagram stories.
The fact of joining our team she considers as fateful. 
While updating the checklist for moving abroad for others, 
Marina has already gained a lot of knowledge about how 
to get a job abroad. As you can see, graphic design is an inspiring job.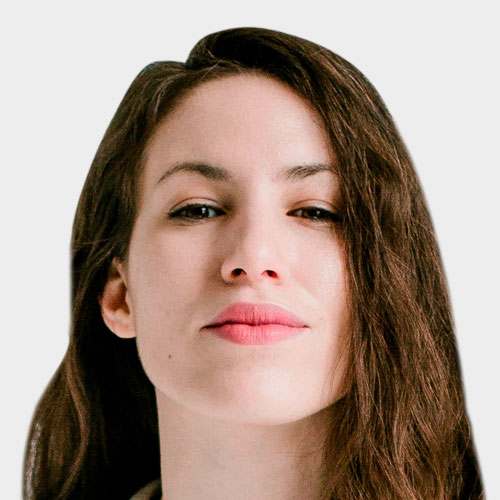 Alex Laguna
Creative project manager
Alex tells our clients' stories about relocation to Europe. Together with the team she showcases the most unique experiences to let you know that nothing is impossible. Her inspiration is peoples' stories.
Alex was born in Cuba and is half-Cuban, 1/3 Russian and 1/3 Ukrainian, but lived her whole life in Belarus. Even though she had been learning English for 20 years, she ended up moving to Germany in 2020 with almost no command in German. Life is very unexpected, you know.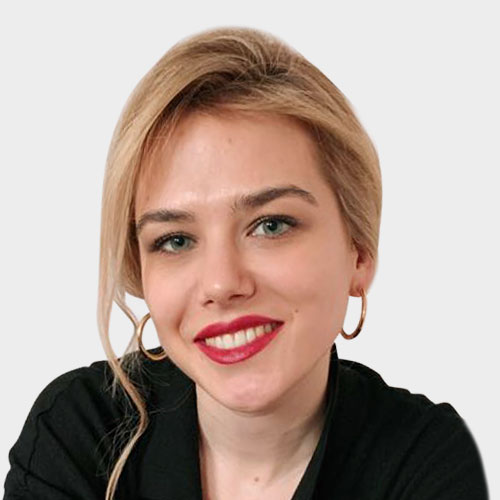 Alina Veselaya
Creative director
First involved in our brand and website development, Alina has become an integral part to our team. She makes sure everything we do stays 'on brand' and finds a positive response in our clients' minds and hearts.
Alina loves organising chaos and has deserved the title of a 'spreadsheet chief'. Red wine and background music are her best friends in doing it so well.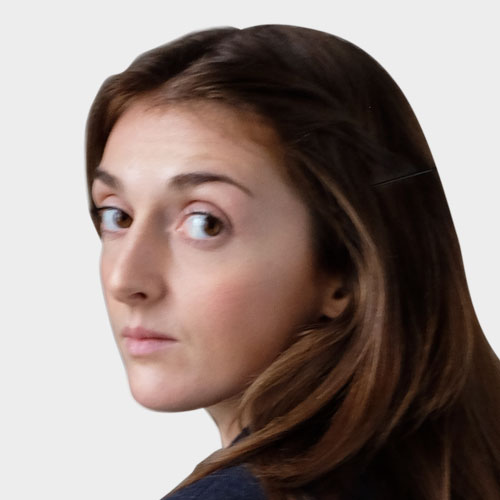 Liza Kashevskaya
Video editor
Liza graduated from the Belarusian State Academy of Arts. Now she's editing videos for our Relocation Stories channel, getting motivated to move herself.
Liza has a very active lifestyle – she enjoyes working out, dancing and cycling, but most of all she loves to travel. So much so, that she went on her first hitchhiking trip when she was 17 because she really wanted to see the sea.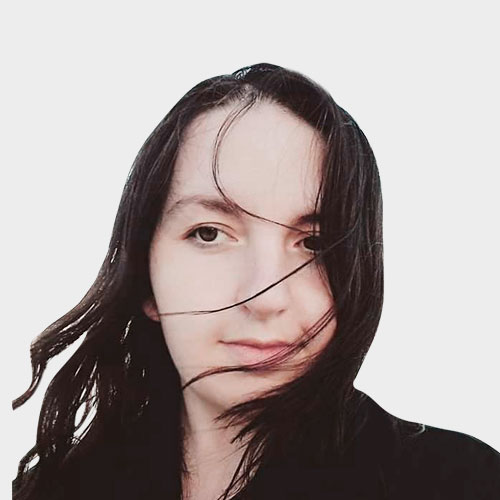 Ekaterina Papatsenko
Content writer
Ekaterina is experienced in marketing and content writing. At EP, she write long and short blog posts in Russian about all the tips and tricks that help our readers find a great new job.
Ekaterina speaks English and French but not at the level she's satisfied with. She has a plan to fix that in the future – but first, she has to polish her Polish.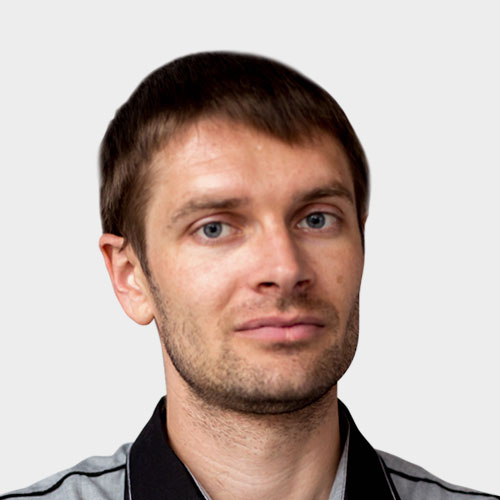 Oleksiy Frolov
YouTube manager
Oleksiy makes sure that as many people as possible get useful content and free advice on both of our YouTube channels. He manages the entire admin on the platform, from uploading videos to running ads.
For Oleksiy, "Only sky is the limit" is not just a popular saying but also, literally, his favourite way to spend time. He enjoys hiking, skiing, and exploring mountains.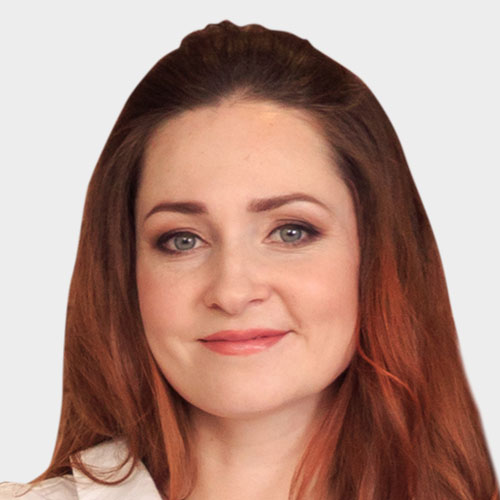 Nadezhda Neronova
Video editor
Nadya makes sure that our video content, whether for our YouTube channel or online course, is as easy-to-digest and timely as possible. She is also responsible for cutting out all of our consultants' "eeeeh" and long pauses.
Behind Nadya's great editing skills lies her childhood passion for filming. Nadya was a camera whizz-kid with many creative ideas that kept all her neighbours busy acting.
We rely on the operations team for ensuring top-level business performance and smooth implementation of our ideas no matter the circumstances.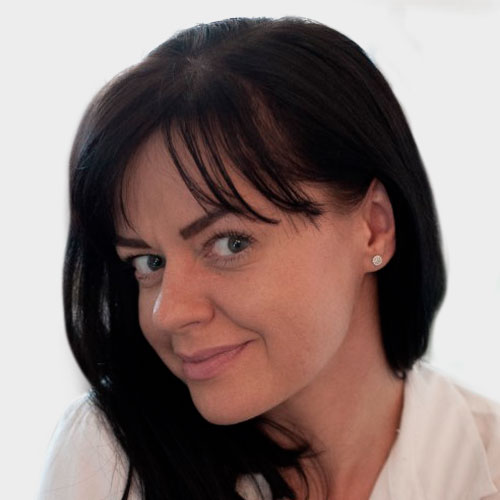 Julia Fyodorova
Operations associate
Julia works directly with Liza, EP Advisory's CEO, following through with operations, accounting, scheduling and business development. She supports the team with ad-hoc research and data systematisation.
Both responsible and spontaneous, Julia is always up for an impromptu adventure but can't go to bed if there are still unwashed dishes in the kitchen.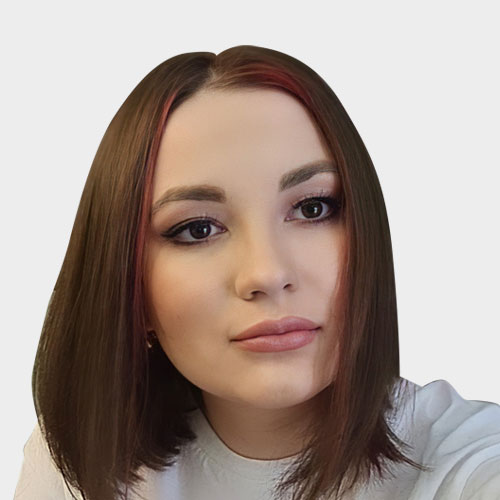 Alena Popova
Email & webinar coordinator
Alena helps with office and email management. She makes sure all webinars start on time and run smoothly.
Alena has a chinchilla who secretly participates in every webinar. She joins in sleeping on Alena's lap and giving her the best support possible. Perks of working from home!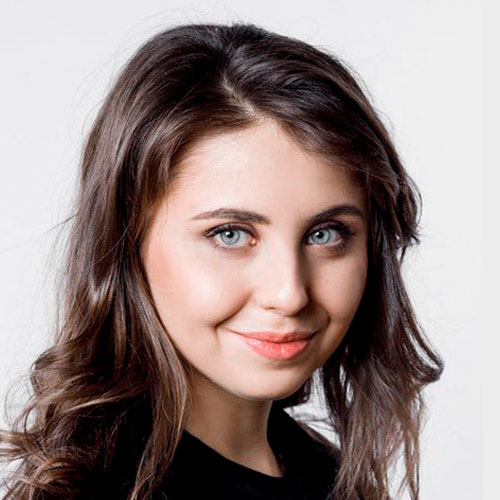 Anna Ilyina
Website & Telegram manager
Anna works in a boutique digital agency in Russia doing link building for international companies, organises big marketing events and supports EP Advisory with blog and website management as well as job postings.
When Anna finishes work, she leads sound dynamic meditation Om Chanting that gathers dozens of people in a class.
Our mentors and advisors help us run our business in the most efficient way and expand into new industries and countries.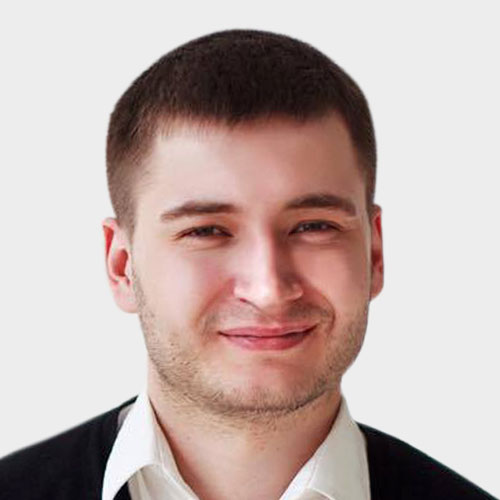 Denis Lazarenkov
SEO, performance marketing and analytics
Denis is the main force behind SEO and performance marketing. He pushes us to follow the highest standards in lead generation and doesn't stop until we reach our full potential on Google Search.
Denis called his new dog Lapundel to stop his wife from calling him that. The dog had no choice but be happy with the name as long as there's family love and snacks.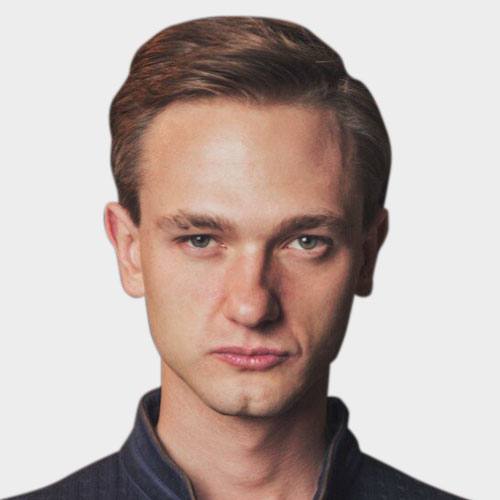 Alexander Lushnikov
Entrepreneurship, business development and networking
Alex is a London-based entrepreneur, advising EP Advisory on key strategic decisions, enabling us to grow our business in the UK and Europe.
In 2018, Alex took on the Street Child United World Cup Marathon Challenge, which included speed-walking 14 marathons across 14 capitals of Europe in 14 days – and became obsessed. Every time we have a call with Alex, he is "out for a walk".