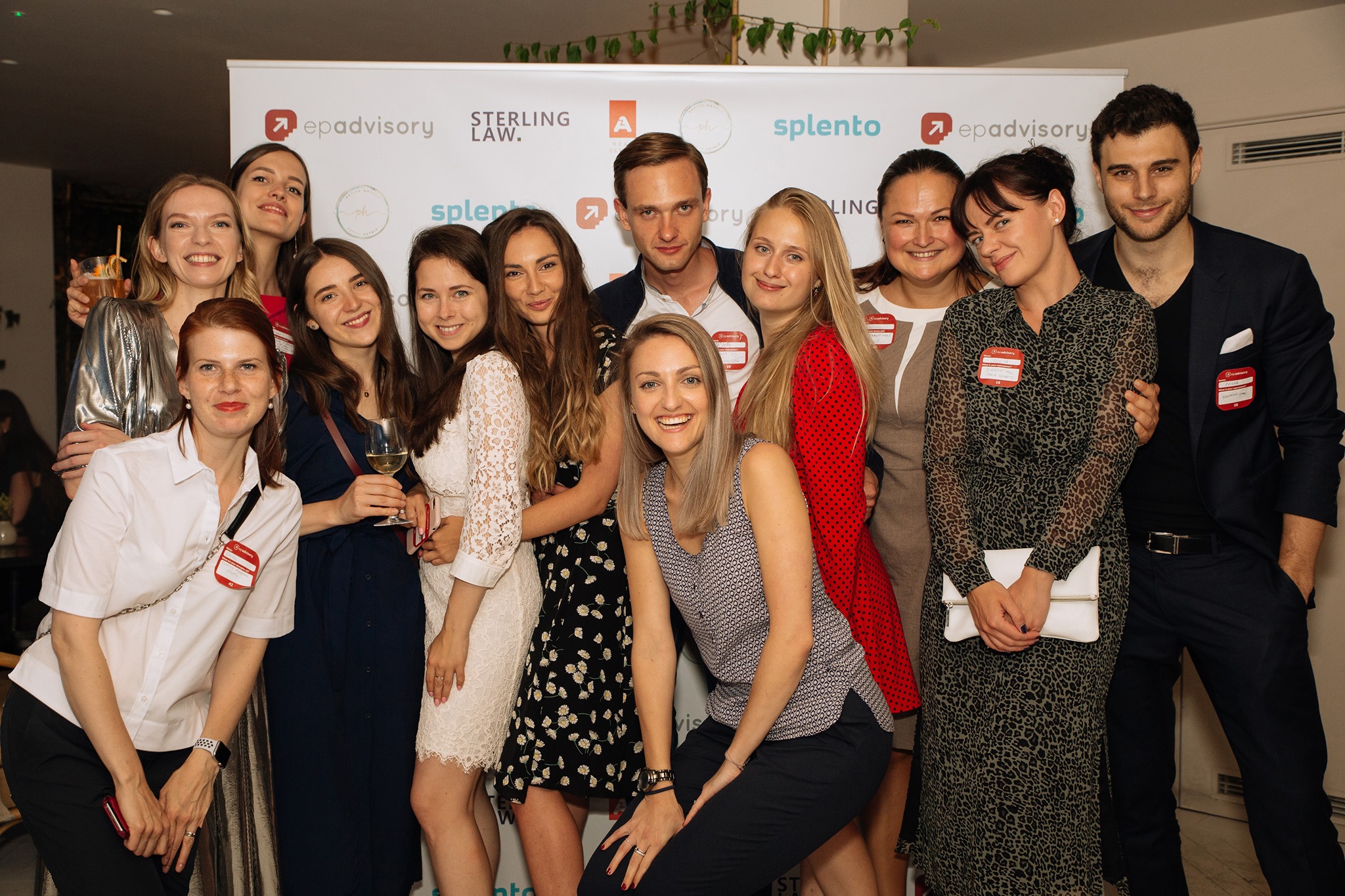 [] EP Advisory was founded with a simple yet big ambition: to help expats find where they truly belong. We unlock career possibilities beyond borders – whether geographical, organisational, or personal.
Work has become integral to our lives, identities and well-being. But the employment world is stuck with recruiting agents who, by definition, 'persuade people to work for a company'. They are driven by KPIs rather than the urge to help an individual find a fulfilling job. Not to mention international professionals who are completely left out of the picture due to the serious misconception about the complexity of visa and immigration policies.
We started EP Advisory to change this. Having been recruiters ourselves, we no longer could prioritise employers' needs over those of people. We wanted to give thousands of bright, intelligent, ambitious, and brave Russian speakers a stepping stone to make their dreams come true.
From our first call to the job offer, we are here for them every step of the way. Evaluating all the options, giving constructive feedback, sharing industry-specific advice, and providing practical tools to encourage them to become what they want. Whether it means another challenge, a fresh start, or a long-awaited opportunity, we push the boundaries and explore how the seemingly unreal can become real.
In a world of possibilities beyond borders, we help them find where they truly belong.
Our values
To make a real difference in a career consulting industry, we all share and live by the values that guide our business decisions, operational processes and client work.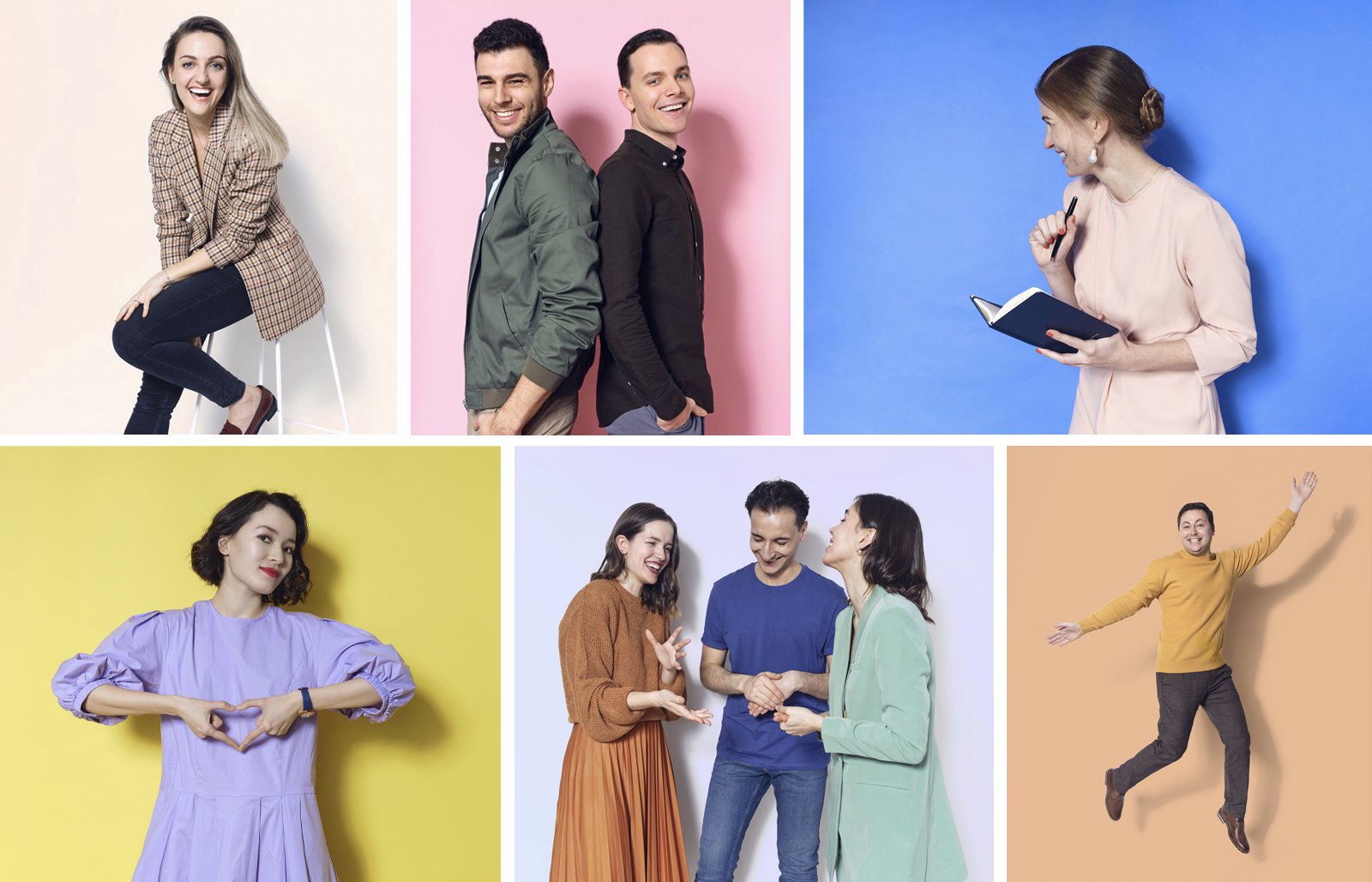 Dare to change
We don't settle for mediocrity and
always find ways to evolve.
Be #excitedbypeople
We deeply care about our network
and share their stories.
Lead by example
We walk the talk and apply what we
advise to others in real life.
Commit to result
We make sure we achieve the result
you're aiming for.
We are a fully remote team of career advisors, marketers and HR professionals distributed across the UK, Spain, Germany, the Netherlands, France, Switzerland, Denmark, Norway, Ukraine, Belarus and Russia. Having pursued an ambition to do what we love, we now help others make it happen.
Each brings something unique to the career consulting mix. Together, they make an almighty team covering all areas of expertise and most countries around the globe.
Ekaterina has been successfully hunting for jobs in Germany, UK, Norway and Italy and has managed to effortlessly combine her experience in audit and finance with academic research and teaching and even fashion. As an ex-KPMG and Bloomberg employee, she helps young and experienced professional realise their true potential and make the right career move.
Ekaterina worked as a volunteer in Vietnam where she was teaching English to college students. She believes in changing the world for the better and this is the driving force for her achievements.
Angelina supports our consulting team with writing top-class CVs and cover letters in English. She enjoys creating a document that is also a mirror of a professional self, giving the wow-effect of "Is it all me?"
Angelina strives for balance in everything. She is a regular gym member but has a sweet tooth when it comes to chocolate and cakes – not something she's ready to give up.
Ksenia helps London-based businesses build a strong HR function. She's ready to take on any challenge, whether setting everything up from scratch or improving what a company already has.
Speaking of challenges, Ksenia's love for fish and seafood is so strong that an early 5am wake-up on a Saturday doesn't stop her from getting to the fish market.
Our strategists, creatives, analysts and marketers make sure our growing community stays engaged with relevant brand initiatives and useful content across all the platforms.
Ekaterina is experienced in marketing and content writing. At EP, she write long and short blog posts in Russian about all the tips and tricks that help our readers find a great new job.
Ekaterina speaks English and French but not at the level she's satisfied with. She has a plan to fix that in the future – but first, she has to polish her Polish.
Nadya makes sure that our video content, whether for our YouTube channel or online course, is as easy-to-digest and timely as possible. She is also responsible for cutting out all of our consultants' "eeeeh" and long pauses.
Behind Nadya's great editing skills lies her childhood passion for filming. Nadya was a camera whizz-kid with many creative ideas that kept all her neighbours busy acting.
We rely on the operations team for ensuring top-level business performance and smooth implementation of our ideas no matter the circumstances.
Julia works directly with Liza, EP Advisory's CEO, following through with operations, accounting, scheduling and business development. She supports the team with ad-hoc research and data systematisation.
Both responsible and spontaneous, Julia is always up for an impromptu adventure but can't go to bed if there are still unwashed dishes in the kitchen.
Alena helps with office and email management. She makes sure all webinars start on time and run smoothly.
Alena has a chinchilla who secretly participates in every webinar. She joins in sleeping on Alena's lap and giving her the best support possible. Perks of working from home!
Anna works in a boutique digital agency in Russia doing link building for international companies, organises big marketing events and supports EP Advisory with blog and website management as well as job postings.
When Anna finishes work, she leads sound dynamic meditation Om Chanting that gathers dozens of people in a class.
Our mentors and advisors help us run our business in the most efficient way and expand into new industries and countries.
Denis is the main force behind SEO and performance marketing. He pushes us to follow the highest standards in lead generation and doesn't stop until we reach our full potential on Google Search.
Denis called his new dog Lapundel to stop his wife from calling him that. The dog had no choice but be happy with the name as long as there's family love and snacks.
Alex is a London-based entrepreneur, advising EP Advisory on key strategic decisions, enabling us to grow our business in the UK and Europe.
In 2018, Alex took on the Street Child United World Cup Marathon Challenge, which included speed-walking 14 marathons across 14 capitals of Europe in 14 days – and became obsessed. Every time we have a call with Alex, he is "out for a walk".