When
09 February 2021 – Tuesday

What time
6pm London – 9pm Moscow

How to get job offers when the world is on stand-still
What are McKinsey (and others) saying on COVID-19? Which industries are most and least affected? Being in lockdown has caused our clients and friends to worry about their jobs. People struggle to be productive when working from home and pause their job search altogether. The biggest players on the market have shared their predictions, and we wanted to discuss them with you. Andre Atallah, our Senior Consultant on a corporate career, is going to explain where we are currently with COVID-19 and what impact it could have on all stages of the recruitment process.
Who is the webinar for:

You are a professional or a graduate building your career in the corporate world

You want to understand the consequences of the pandemic for different industries in the UK and globally

You would like to learn more about the job search in London during the COVID-19 outbreak

You are keen to learn how the recruitment process is changing due to work from home and remote work set ups
Join our free webinar and learn:
What is the economic impact of COVID-19 to date?
How is the pandemic going to affect different industries, from oil and gas to retail?
What we can learn from China and other countries?
How every stage of the recruitment process could be affected (and adjusted)?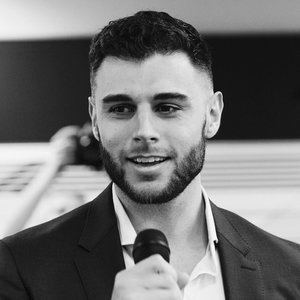 The webinar speaker
Andre Atallah
Career Consultant – Senior
About
Andre supports EP Advisory clients looking to find a way into some of the toughest corporate positions and fields in London and abroad (Big4, Banking, Hedge Funds, Oil & Gas, Insurance, Financial Markets and Legal), including specialist preparation at all stages of the recruitment process, expert awareness on how to tailor your applications to the desired field, and dealing with the unexpected.
Fun fact
Keen golfer, Russian language enthusiast and native English speaker.
Learn about future webinars
Leave your name and email and save the date in your calendar – we will send you a link to the webinar 1 day and 2 hours before the start. Webinar is free!