Create an effective job-search plan
Hundreds of professionals start sending out CVs without a plan. They barely get any response, and end up being extremely disappointed a few months later. Let's go through the entire process of applying for jobs in Europe, the UK and the Arab Emirates and plan out everything you need to do. Land a job faster with a good plan!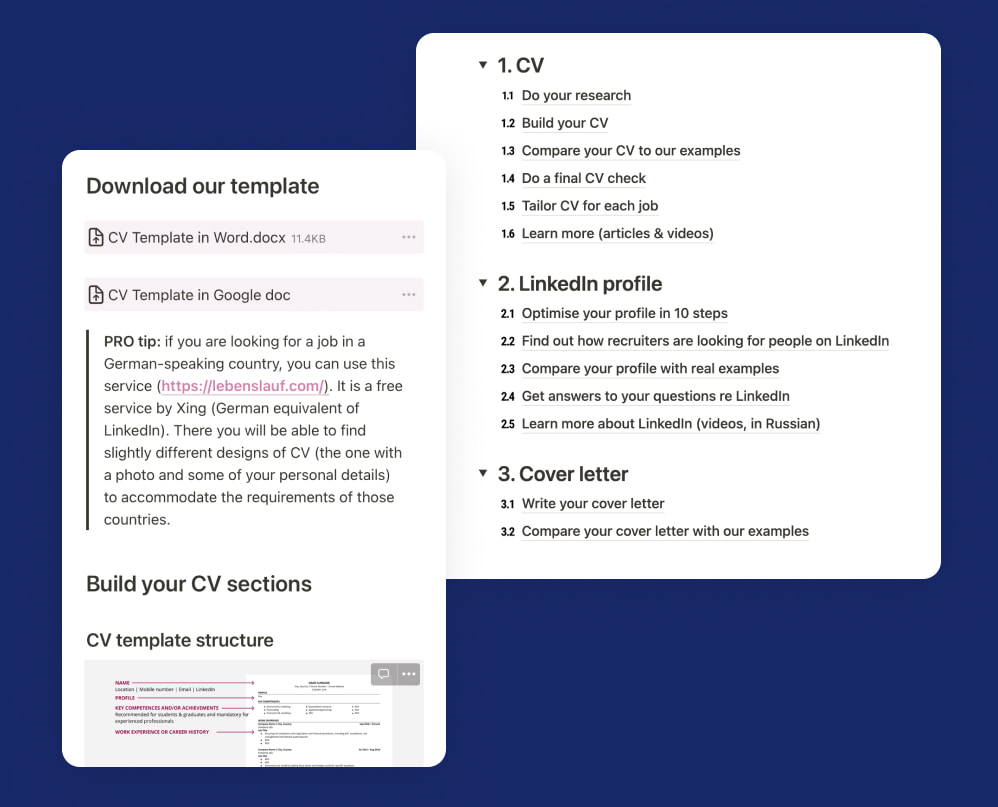 This webinar is for you if:

You want to receive job offers from recruiters and hiring managers

Dream of getting a great job in the EU, UK or UAE

Specialise in finance, marketing, IT, banking, consulting, engineering, procurement or other 'office' jobs

Have 1+ year of work experience. International projects or degree are a big plus
Join our free webinar and learn:
How to find out if your job is in demand in the country you wish to live in?
How to describe your past achievements to impress an employer?
Do international employers read Cover letters?
How to prepare for phone, video- and face-to-face interviews?
Which resources can support you during the job search? What is included in our Career Hub?
What common mistakes can you avoid when creating a CV?
What is the best way to add new contacts to LinkedIn, including people you have never met before?
Which factors apart from your job line can help you land a role abroad?
How to keep track of your success and stay motivated until you finally get it?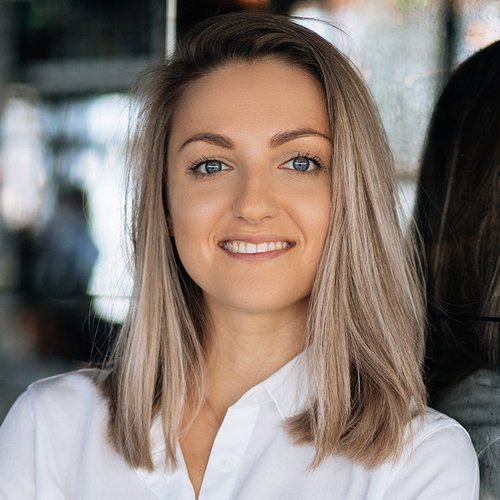 The webinar speaker
Elizaveta Proselkova
Founder & CEO
About
Elizaveta is the driving force behind EP Advisory. She has an ability to radiate endless positive energy and generate it in others. Always having the time for our remote team and partnerships building, she also enjoys working with clients.
Fun fact
Liza doesn't shy away from difficult questions but if you ask her where she'd like to travel next, her answer will always be the same: Spain.
Ready to join?
We will send you the dates of new webinars as soon as they are approved.