If you want to live and work in Belgium, one of the first things you need to do is find a job. This is our comprehensive guide to how to get a job in Belgium.
In this article, we will take you through everything you need to know. We will start with who can work in Belgium and what visas are required, the types of jobs that are available, and the kinds of skills and experience that you will need to be competitive in the Belgian job market. We will also discuss where to look for jobs, including English-speaking jobs, and tips on how to format your CV for the market.

Belgium sits at the center of a triangle between the big economies of Germany, France, and the UK, and the Belgian capital of Brussels (or Bruxelles) serves as the capital of the European Union. This has made Belgium an attractive home for NGOs and big international businesses, and an attractive and competitive job market for international workers.
Working conditions in Belgium are excellent, which is why the national unemployment rate is only 5.4%, lower than most of the rest of the EU. Job salaries in Belgium are high, with an average salary of €3,832, which is among the highest in the EU, and this rises to €5,330 for skilled workers. 
You can expect to work a 40-hour week with a generous 32 days of annual leave. The work culture in Belgium is one of productivity and pride in your work, but work-life balance is also prioritized. Naturally, competition for jobs is stiff, and in most cases, you need to be at least bilingual.
Belgium is also a relatively expensive place to call home. It has high tax rates, set at a sliding scale between 25-50%, and the cost of living is higher than in the United Kingdom and Germany. You might expect to pay between €800-€1,300 just in rent depending on where you choose to live.
Who Can Work in Belgium? Do You Need A Visa?
Citizens of the European Union and the European Economic Area (EEA), which includes Iceland, Liechtenstein, and Norway, as well as Swiss nationals are all free to live and work in Belgium without a work visa.
Citizens from other countries will need to obtain a visa to work in Belgium. If you plan to pursue a work visa, you first need to find an employer that offers visa sponsorship jobs. They will need to submit a work permit request, and once this is approved, you can apply for your visa. 
In order for that permit to be approved, your Belgian employer will need to perform a labour market test to demonstrate that there are no suitable candidates of EU nationality to fill the position. Exceptions to this labour market test are made for professions on the Belgian shortage occupation list.
Non-EU citizens wishing to apply for a work visa should apply via the visa application portal.
If you intend to work on a self-employed or freelance basis in Belgium, you must register for a professional card before making a visa application. The required documentation depends on the region in which you intend to function, with different application forms and rules used in Wallonia, Flanders, and Brussels.
If you are in Belgium on a student visa, you can work up to 20 hours a week during the semester and full-time outside of the semester, as long as your work does not interfere with your studies. You can pursue this type of employment on your student visa and do not need an additional work permit.
What You Need to Find A Job In Belgium
One of the most important things to consider when preparing to find a job in Belgium is language. It is a multilingual country, and the dominant language depends on which region of the country you intend to settle.
Dutch is spoken in the Flanders region in the north, French is spoken in Wallonia in the south, and German is spoken in the west. Both Flemish and French are spoken in Brussels, and English is also widely used. Many international companies have offices in Brussels and use English as their official business language.
It is highly beneficial to you to speak the languages commonly used in Belgium. Even if you are applying for a job that specifies English, you will be competing with multilingual candidates. If you speak a language other than those officially used in Belgium, this can also be an attractive characteristic for employers.
Always list the languages that you speak on your CV including your level of fluency.
When submitting a job application, you should compose your CV and cover letter in the same language as the job advertisement if no preferred language is specified.
If you have a foreign diploma, you will need to gain equivalency recognition to have your qualification recognized in Belgium. This can take between two and four months to obtain so should be sought at the start of your job-hunting process. Contact NARIC as the official body to manage this process.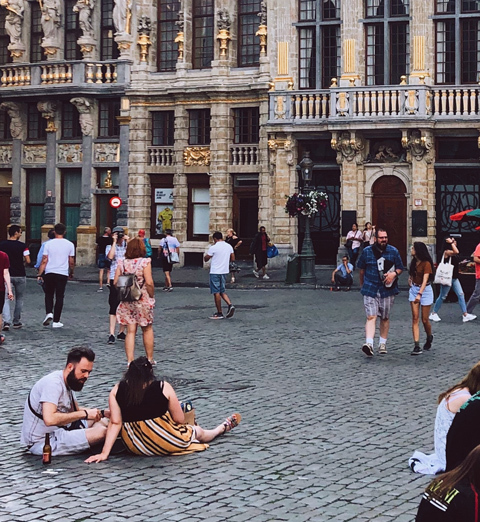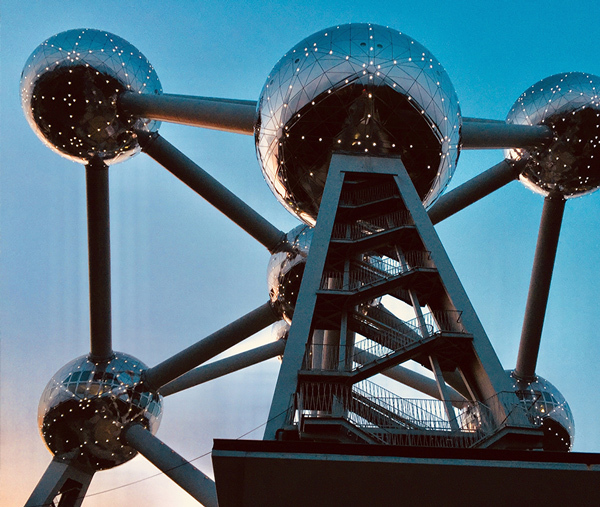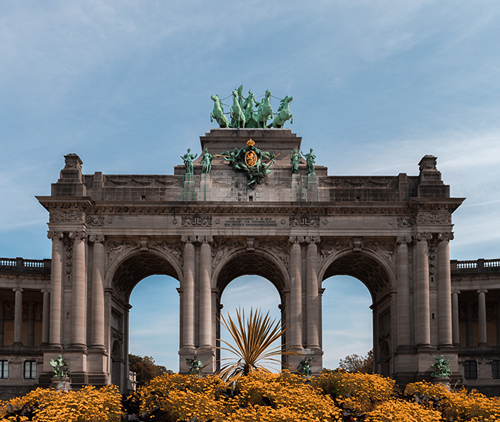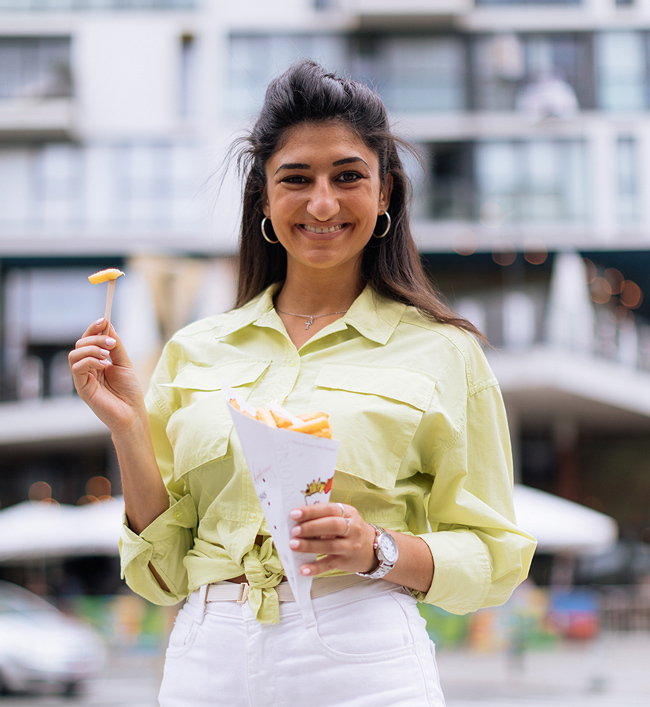 What Types of Jobs Are Available in Belgium?
Like all countries, Belgium has a diverse employment market, and you could find a job doing almost anything. But most foreigners employed in Belgium tend to work for the big international institutions based there, or in service sectors such as finance, education, and tourism.
Shortage occupations are most accessible to foreigners as your potential employer does not need to perform a labour market test before applying for a work permit for a foreign worker. 
Current shortage occupation professions in Belgium include doctors and healthcare professionals, a wide range of ICT professionals from cybersecurity to blockchain experts, industrial engineers, electrical engineers, teachers, hospitality workers, and construction workers.
Follow these links to find complete lists of shortage occupations for Wallonia, Flanders, and Brussels.
Land a job in Belgium with our career support services
If your goal is to find a job in Belgium as an expat, our career consultant Inna can help you achieve that. We have guided job search packages to support you throughout the process, from CV writing to interview prep!
Get support 🚀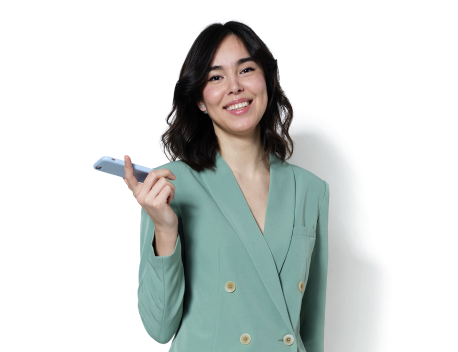 Where To Search For Jobs in Belgium
There are scores of places where you can search for available job opportunities in Belgium, and you should cast your net widely and use multiple resources. Realistically, you should expect it to take at least three to four months to find a good job offer to work in Belgium.
Below we will go through some of the best resources for finding employment in Belgium based on the type of jobs you are looking for.
EU, EEA, and Swiss Citizens
EU and EEA citizens as well as Swizz nationals can search for jobs on the EURES website as part of the European Job Mobility Scheme. The site lists job vacancies in Belgium for foreigners that already have the right to work in Belgium, and include both skilled and unskilled jobs.
You can search for a job based on a country, and you can also upload a CV, which can be seen by employers who register vacancies on the site. 
There are currently over 600,000 jobs listed for Belgium, the vast majority requiring Dutch or French.
European Union Jobs
If you are looking for a job within the organization of the European Union, you can search for opportunities on the European Personnel Selection Office website. Bear in mind that one of the requirements to work for the EU is that you are an EU national, and you must be fluent in at least two European languages.
NGO Jobs
NATO and many other international NGOs have their headquarters in Brussels. You can search for NGOs that are based in Belgium on the WANGO directory and see if they have any international jobs in Belgium.
There is a LinkedIn page for NGO jobs in Brussels, EuroBrussels specializes in NGO and Political jobs, and UNJobs lists United Nations jobs in Brussels as one of its duty stations.
Regional Jobs
Because each region of Belgium is very different, each region has its own public employment office and services. These organizations provide job listings and also services such as legal advice on working in Belgium.
This means that your job search is best conducted on a regional basis. If you are looking for a job in a specific region, it is a good idea to register with the employment office there and use their resources to find regional jobs. You can also visit the site for the National Office of Employment for further links.
To work in Brussels, search for jobs using the Actiris website. In addition to EU institutions, NATO, and NGOs, there are a lot of big international businesses based on Brussels and the surrounding region including Collibra (Software), Louis Vuitton, Electrolux, IPG (Marketing), Exxon Mobil, Sopra (Banking), and Sabena (Aerospace).
To work in Flanders, register with VDAB. Big companies in the Antwerp region of Flanders include Katoen Natie (Logistics), Barsamian Diamonds, Mazda, Wolf Oil, Janssen (Pharmaceutical), and Nike. In Ghent you will find Volvo, Coca-Cola, and Esko (Graphic Arts)
To work in Wallonia, register with Le Forem. Some of the big international businesses in Wallonia include the Herstal Group (Mining), Baxter International (Medical Equipment), and REA Group (Business Intelligence).
Recruitment Agencies
Many Belgium companies work with recruitment agencies to find the talent that they need to fill positions and it is worth registering with multiple agencies to improve your likelihood of finding a valid match. 
You can find a list of agencies on the Golden Pages, but always double-check that the agency is registered with the trade federation, Federgon. Michael Page is probably the biggest recruitment agency in Brussels.
Secure a job in Belgium with our help
Our expert career consultants can support you throughout the job search process, from crafting an outstanding CV to preparing you for interviews. Check out our career packages.
English Jobs
If you are specifically looking for jobs in Belgium for English speakers, there are a number of websites dedicated to these vacancies. You can start with the following four websites, but then expand your search based on the types of jobs that you are looking for. Most English speaking jobs are in Brussels.
Other Job Websites in Belgium
Companies in Belgium list their job vacancies on many of the big job listing websites. You will be able to find jobs in Belgium on the following websites.
Student Jobs
If you are a student in Belgium, you can find student jobs in Brussels and the rest of Belgium on Student.BE, Vrije Universiteit Brussel, and the Facebook group Brussels Student Jobs.
Tips for Composing your Belgium CV
Every country has its own customs when it comes to formatting a CV and preparing a job application. In Belgium it is customary to use the Europass format for your CV for uploading to recruitment websites. You can create your one easily using this official online template tool. 
Below are some other important tips for optimizing your CV for the Belgian market.
Use your preferred name; you don't have to list your name as it appears on your passport.

Include a photo if you wish; while it is not common on English CVs, this is standard for German and Flemish CVs.

Include the languages you speak and your level of fluency.

Include whether you have permission to work in Belgium.

Include a profile summary tailored to the specific job and highlighting the elements of your CV that are most relevant to the job you are applying for.

List work experience before education; highlight responsibilities relevant to the current role.

Move education to the top of your CV if you have fewer than two years of professional experience.

Keep the CV clean with minimal design elements to make it easy to skim.
Get more advice on composing your CV, upgrading your online professional profile, and preparing for interviews from the EP Advisory career services.
Start Your Belgium Job Search Today
Finding a great job anywhere in the world can be a daunting challenge. While the Belgian job market is full of rich exciting opportunities with the EU, NATO, NGOs, big international businesses, and even the diamond industry, it is also a highly competitive market.
When looking for a job in Belgium, it is important to stand out from the crowd and get matched with opportunities that match your skills and experience and that you will enjoy doing. 
Most people aren't expert at looking and applying for jobs, since it is not something you need to do all that often. This is why it can be beneficial to talk to professionals who understand exactly how recruitment works. You can check out the services available for EP Advisory here.
You might also want to book a consultation with our NGO and International Organization consultant Inna, who is based in Brussels and understands the local market.
Want to learn more? Keep your eyes peeled for our relocation and job search in Belgium webinar with Inna.
We will help you every step of the way through the Global Talent Visa application process
And our partners at Sterling Law will check documents and give you Global Talent visa guidance, helping you prepare your documents pack to make your application successful. The lawyers will advise on the stages of the application and help with every detail in the documents.
Together we will review all the options and provide constructive feedback based on our previous experience of applying for the Global Talent Visa in the UK. Complete a free assessment test and select a service package that works best for you. If you're interested in the Global Talent visa, try our short test and find out if you are eligible.
Need help? Book a 60-minute call
Ask your career-related questions to an expert. We can advise you on your job search strategy, most suitable job titles for your experience, the hacks of writing a great CV and much more.
FAQs
Is it easy to get a job in Belgium?
Excellent working conditions means that the Belgian job market is highly competitive, especially for the best jobs. Most jobs require, or at least prefer, that you speak multiple languages, especially French, Dutch, English, and German. This requirement can make job hunting challenging for some foreigners.
Can I work a remote job in Belgium?
Belgium does not currently offer a digital nomad visa that would allow remote workers to live in Belgium while working remotely for an international company. Like other businesses, many Belgian companies advertise fully remote jobs and hybrid remote jobs, but these still require that you have permission to work in Belgium or apply for a work permit.
What is the 13th month salary in Belgium?
In Belgium, many full time employees receive a salary bonus equivalent to one month's salary, so it is called the 13th month salary, which is usually paid at the end of the year. Many employees also receive a vacation bonus, which is the equivalent of 92% of a month's salary, and it is paid in the summer. To calculate your monthly salary from your gross salary, you should divide your annual salary by 13.92 to account for these two bonuses.
Contact us