Global Talent visa gives talented, proactive people an amazing opportunity to move to the UK and – most importantly – do whatever you wish in the country! That includes the freedom of being employed by any company without needing to be sponsored for a work permit, the ability to change employers without any restrictions, permission to give paid consultations or even start your own business. Let's dive into the requirements and hacks for getting the Global Talent visa.

What is a Global Talent visa?
In short, the Global Talent visa allows you to move to England and work for an existing company or start your own project. It aims to attract the right talent to the UK in the fields of digital technology, art and science. 
Until 2020, this immigration route was called Tier 1 Exceptional Talent visa. With Brexit and the subsequent changes to the immigration policies, this visa route essentially got a new life – now there is no cap in terms of how many Global Talent permits can be granted each year, and some of the other requirements have been waived.  
The Global Talent Visa is issued for either 3 or 5 years. Once it expires, you can apply for a permanent residence permit (ILR – Indefinite Leave to Remain). After one year on the ILR, you can apply for British citizenship.
Who can obtain the Global Talent Visa?
You are eligible for applying if you have been actively building your career and sharing knowledge in one of the three areas: 
arts and culture

digital technology

academia or research 
You should be able to explain why your presence in the UK would be beneficial to the local economy, and how you wish to make the most out of your potential and grow in your chosen field.
What are the categories of the Tier 1 Global Talent Visa?
The visa is divided into two categories: "Promise" and "Talent".
Promise suitable for those who are at the beginning of their professional or creative journey and have under 5 years of experience. In simple terms, there is no need to be the world's biggest star in your field, and overall our stats indicate that Promise is indeed easier to get than Talent. However don't let the requirements fool you: you still need to show quite a few achievements to be endorsed under this visa category. We'll get to that in a second.
Talent is a category where demonstrating outstanding professional achievements is vital. Generally those who apply under this category need to have worked in their professional field for over 5 years. The benefit of this category is that you only get granted a visa for 3 years, after which you can apply to ILR. That's one of the quickest ways of getting a permanent residency and citizenship in the UK! Whilst in the case of Promise, you will need to wait for 2 years longer before applying for your ILR, and only get your citizenship after living in the country for a total of 6 years. 
Another thing to note is that even if you applied for an endorsement under Promise but the endorsing body believes that you have achieved enough to be a Talent, you'll be granted a Talent. So overall applying under Promise is a somewhat safer option if your experience in the field doesn't massively exceed 5 years in total so far. Here's a quote by our client to help you get a better understanding of it.
I was applying to Tech Nation for the Global Talent visa endorsement as a performance marketer for tech startups. Even though I've worked in marketing for nearly 9 years, only the past 4.5 of them have been specifically within the area of performance marketing and digital technology, whilst the first few years I was mainly just writing copies for marketing comms. So when choosing between the Talent and Promise categories, Promise was more suitable for me – and way more realistic in terms of requirements!
Global Talent visa holder
Of course, every story is unique, and Global Talent is a relatively new UK visa category, so the rules change from time to time.
Applying for the Global Talent Visa: where do I start?
Let's start with the good news: knowledge of English is optional. You don't need to go through any interviews or pass an exam. In fact, we know of some cases when an arts person was granted a Global Talent visa with an A2/B1 level of English! Also, you don't need any proof of income. 
The main steps of the application process are as follows:
1. Stage 1: Apply for an approval from your endorsing body – there are 6 of them depending on which field you're in. The endorsing body will assess your awards and achievements based on the documents you provide and send you their decision via email. Stage 1 usually requires much more preparation than Stage 2.
2. Stage 2: Submit your visa application to the Home Office. You won't need to enclose all your documents again, just the approval email from your endorsing body is more than enough. The main purpose of Stage 2 is for the immigration officers to run the entry clearance checks on you (to ensure you're not a criminal!), stamp the visa in your passport and issue a Biometric Residence Permit (BRP) which you will pick up upon moving to the UK.
3. Enter the UK and obtain your Biometric Residence Permit (BRP) card which will be your main ID document within the country.
Find out your chances of moving
A simple questionnaire will help determine your prospects abroad. Find out what you can work on to improve your chances of moving.
Let's go 🚀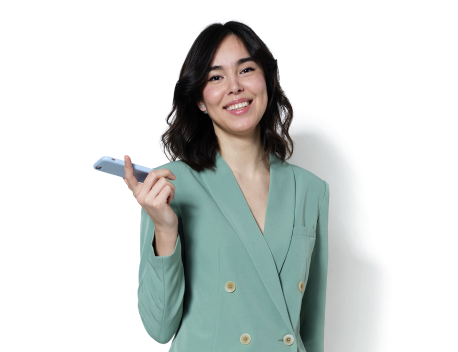 Who can apply for the Global Talent Visa?
It would be quite hard to list every single profession that is eligible for the Global Talent visa – there are many examples of this visa obtained by marketers, HRs and other related job titles rather than specifically arts and tech specialists and scientists. To give you a rough idea of who can apply under this visa route, here are some of the occupations:
Arts and Culture
Event managers & Producers
Architects
Artists
Designers
Dancers
Musicians
Theatre professionals
Film professionals
Writers
Photographers
Digital technology
Fintech professionals
Cybersecurity professionals
Artificial intelligence professionals
Gaming industry professionals
Developers
Data analysts
Marketers, HRs, and other business professionals working within the technology fields
Academia and research
Researchers
Those working in the medical field
Engineers
Social science professionals
Which documents are required?
How to get a Global Talent visa? At the first stage of application, you are required to put together a pack of documents that you submit to the endorsing body in your field. 
In most cases, 3 references and 10 supporting documents are required. The academia and research application pack slightly differs: applicants are required to provide a CV and 1 letter signed by a member of the science community. 
More about the documents required for the Tier 1 Global Talent Visa:
1. A CV that shows you have been active in your professional field for the last 5 years.
Start by searching your name in Google. Endorsing bodies do Google search on all potential visa applicants.

Update your Linkedin profile and make your other social media pages look a bit more professional just in case.

It is not necessary that your education is relevant to your chosen field. It will be enough if you are working and growing within the profession.

You don't have to hold a senior position in the company. What matters is your contribution to the business.
2. Three letters of recommendation. Each of the three fields has slightly different requirements, for example let's look at recommendation letters required for arts and culture:
The first letter is from an organisation that fits your professional field and is UK based. This is something that many candidates who have not yet lived in the UK struggle with. Our legal partners at "Sterling Law" can help with this.

The second letter is from an organisation that may be based outside the UK. In this letter we advise that you write about how the recommending expert met you and what it was exactly that you did at that company.

The third letter is from an organisation or an individual who has a solid reputation and track record in your professional field.
The endorsing bodies may contact you to clarify some details, so make sure to include all your valid contact information.
The most difficult stage of the process for me was to prepare letters of recommendation from the experts in the field. These people are extremely busy and you have to adjust to their schedules. I had to do the editing at night and on holidays to meet the set deadlines.
3. Awards and cover letters.
In these documents it is important to show that you are a professional in your chosen field.
These can be interviews, articles or portfolios. For example, it is useful to mention exhibitions or publications with your name on them. Feel free to show achievements outside your main professional activity.
Use everything: various types of publications and blogs (Media Recognition), employment contracts or financial statements will also work. 
Documents that show you are an expert in your field and that your potential will be useful to the UK. Copies of all these documents will suffice.
How much does it cost to apply for the Global Talent Visa?
Stage 1. Submission of application to the UK endorsing bodies: £456. Please note that this amount will not be refunded if the application is unsuccessful.
Stage 2. Submission of the approved application for visa obtainment purposes: £152 + £624 for each year of basic health insurance (health surcharge).
For instance, if you are applying for a 3 year visa, £456 + £152 + £624*3 = £2,480.
The Global Talent visa fees are one of the key reasons for doubts when considering applying for this immigration route. You can end up paying nearly £3,500 in one go, that's over four thousand Euros! However, the vast majority of rejections so far have happened at the first stage of the application process. So even if you are not granted an endorsement, it's just the £456 you may be losing, and not the entire visa fee with the healthcare surcharge.
What are the reasons for the Global Talent visa refusal?
Incomplete set of documents. If the endorsing body does not see the required minimum of the documents, they may refuse without any explanation.

Inaccuracies in the documents or incorrect document identification.

Not enough information is provided.

Not enough evidence of your talent or contribution (Significant Contribution).

There is not a strong enough link to the UK. It may seem to the experts that your plans can be implemented in any country and you do not need to be in the UK at all.
You can apply for a visa refusal review. You can re-apply for the Global Talent visa within 28 days of getting a decision.
How long will it take to get a Global Talent visa?
Surprisingly, the most time-consuming part of the process is usually

the prep work

. Even though it might seem like a couple of weeks' task, writing all the recommendation letters and the personal statement tends to take around 2–3 months based on our clients' and friends' experience. 

Stage 1 (with an endorsement body) takes

up to 8 weeks

.  

Take into account the expiry date of your approval from the endorsing bodies. If you are successful at the first stage, you will receive a letter with a deadline of 3 months. During this period you will have to apply for the next stage of the UK Talent visa. 

Stage 2 (with the Home Office) usually takes 3 weeks if you apply from outside the country or 8 weeks if you switch to this visa route within the country. However, the UK government recently announced that the period of consideration of outside-the-country applications had been temporarily extended from 3 to

6 weeks

. 
In total, your application might take anything from under 2 month in an absolutely perfect scenario to as long as half a year if the circumstances aren't that ideal. Plan your application in advance – this will save you a lot of effort and last-minute stress!

Has it become easier to apply for the Global Talent visa in England after Brexit?
Yes, from 1 December 2020 the UK Government has relaxed the immigration rules and introduced new immigration categories.

The changes affect those planning to switch to Global Talent from another visa category. For example, students who have completed their studies in England can switch to the Global Talent Visa. 

The changes also apply to those working in digital: the categories of documents that professionals must provide (Mandatory documents) have changed.

There may be further changes. This type of visa is relatively new and the rules change from time to time.
We will help you every step of the way through the Global Talent Visa application process
And our partners at Sterling Law will check documents and give you Global Talent visa guidance, helping you prepare your documents pack to make your application successful. The lawyers will advise on the stages of the application and help with every detail in the documents.
Together we will review all the options and provide constructive feedback based on our previous experience of applying for the Global Talent Visa in the UK. Complete a free assessment test and select a service package that works best for you. If you're interested in the Global Talent visa, try our short test and find out if you are eligible.
Contact us